Heard of Rainbow fall?? i found there is such waterfall located somewhere in kuantan. and every morning with sunshine, the rainbow might become noticable. oh ya.. before going.. remember to check weather forecast, else you need to pray for Sun Shine to show up.
it's Four Wheel Drive Moment.. okk... we stucked... only ONE Lane..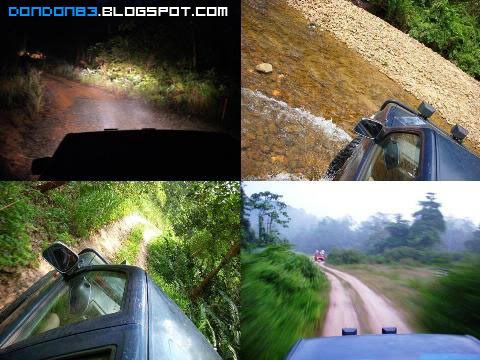 Over Mountain, Into Jungle, Crossing River,Though Darkness.. Obstacles to find Rainbow...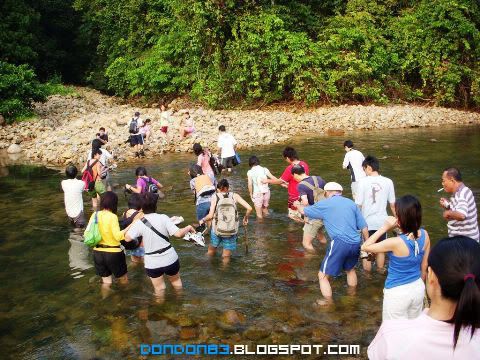 River crossing. there is a lot sharp rock under the water.. watch out...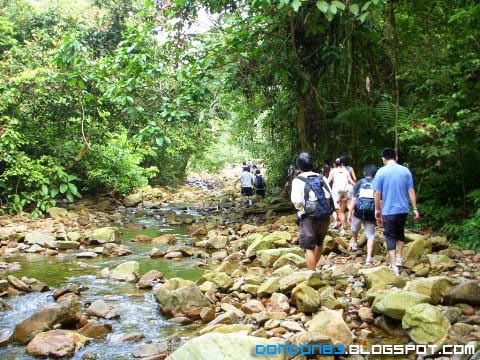 slipery rocks. someone told me she learned Yoga, but.. she's the 1 slip most.. hahaha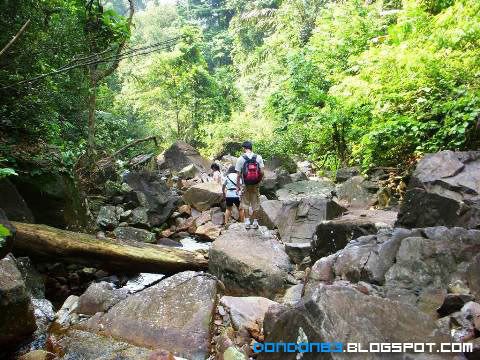 Rock Rock Rock Everywhere is Obstacles!



it's surprise me when i saw this watefall.. is.. very high~ hardly fit it into screen as well..



First time to hear about rainbow fall? well i though not much people know about this waterfall, but i'm wrong about it.. this picture explained..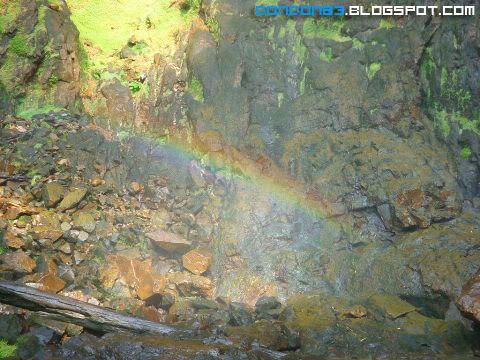 Rainbow! yeah~ found rainbow at last..hiah.. no body want to hold camera for me T_T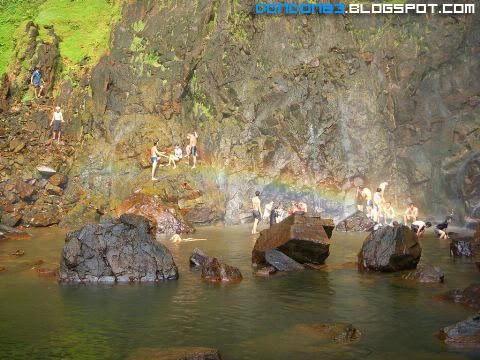 You might not notice, rainbow just around you. can you see the rainbow?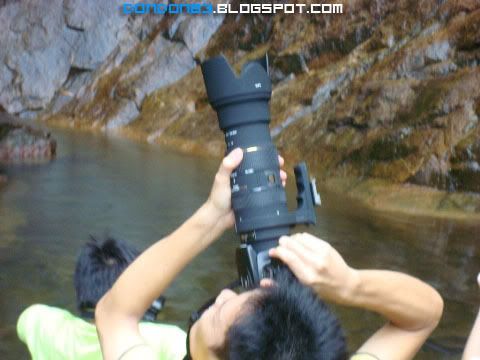 Rainbow Hunter! look at their equipment to hunt a rainbow. gosh.. there is lot's of these behind him..you'll be surprised



this is what you see when u stand under the waterfall and look up.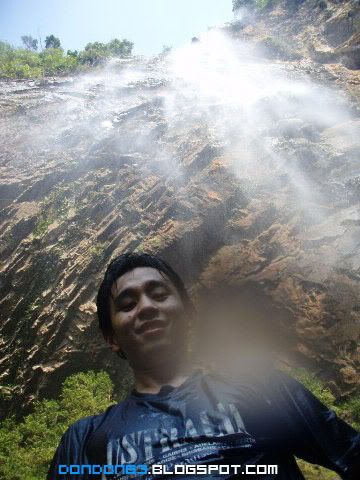 Me and the Rainbow fall behind.



Satubuh Kus .. maybe this is the way they pronouce "satu Bungkus" in sg lembing.. i'm scretching my head trying figure out what the paper board mean...
Location : Sg Lembing
State : Kuantan
Related Site :