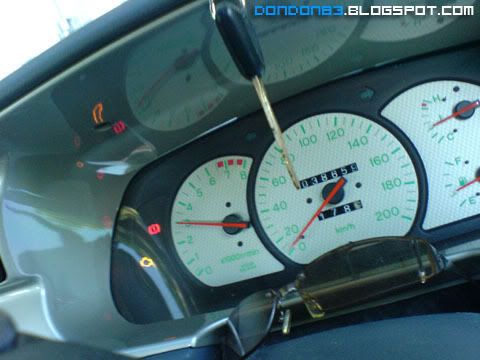 Look at this picture... and guess what i done to my wira..


a) Don'z installed a Turbo Timer.
b) Don'z forgot to slot in the key.
c) Don'z speedo meter is spoiled, engine light is ON.
d) Don'z driving 3000 rpm with handbrake pulled.
.
.
.
.
.
.
.
.
.
.
.
try your best. shoot me your answer.
answer is non of the above....
my alternater got "something wrong" and won't shut my engine..i already UNPLUG my KEY!!!!! the Engine still running.. step on gas pedal it still rev!!...gosh.. i drove all the way up to genting and i can't shut my engine T__T. just overed warranty 2 month.. then my wira start to LAO GAI liao.. haihz...