Our next visit is Uluwatu Temple. one of the Must Go place in bali. erm.. i didn't check of this place before i come.. so.. surprise me when i'm there. jaws drop....

here i am stand on UUUluwatu, pronouce with me, uUUUluwatu



no matter who you are, you must be with longs pants.. (OMG! wearing shorts cannot go in?, can.. wear sarong lor~). my belt.. nice? haha, my favourite colour summore :p



Group Photo~



i can't close my mouth when i saw this.... they never told me so damn nice view up here.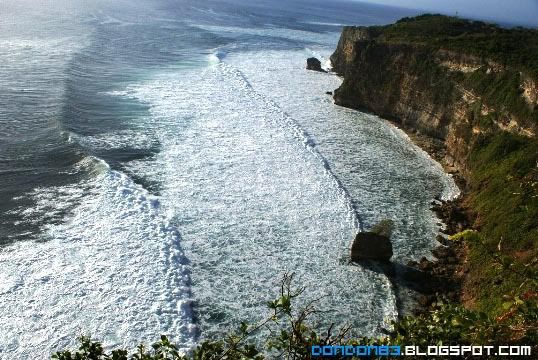 the others side of the clips.. Ohhh myyy gooodddnesss!. love the place. awesome~!! look the the sea.. added with the sound of the sea.... syiok!



us. it's empty? nah~ for now. later you might face "no place to stand" if you're late. grab your seat. fast!



Kecak Dance Begins, i can simulate the music to you, "chak! chak! chak! chak!....(for the whole dance...)"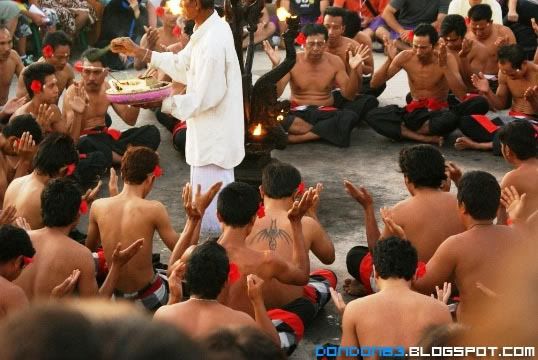 I noticed someone unique among them.. are him the head among them all?? hmphh...



Dancing in sunset.this how it's look like. where is your focus point? sunset? scenery? or the dancer?



Here's where the sun saying "ByeBye" to us.. off duty it goes..it called it a day.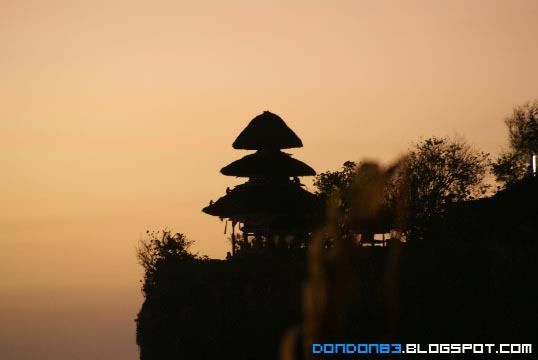 sometimes.. shadows represent better than details.



Let's Barbeque the monkey! they forgot the monkey is fire-proved. hahaha.



Closer look of the Kecak Dancer..

Website :
Uluwatu Temple
Location :
Uluwatu Temple