there goes a year. last year is my 1st visit to Bon Odori. almost forgot Bon Odori 2008 is near. and i get to know about it 2 days before the event. glad i didn't miss it. but my
A300
lost it virginity to Bon Odori. hehehhe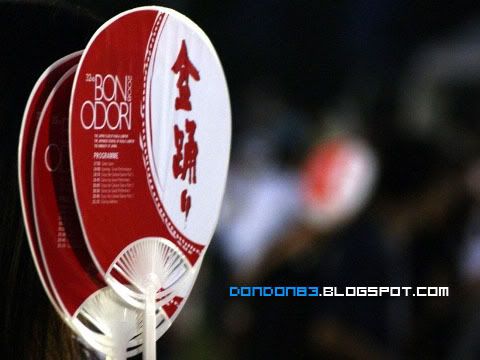 BonOdori "Hand Fan" dun want?? then "Han Fan"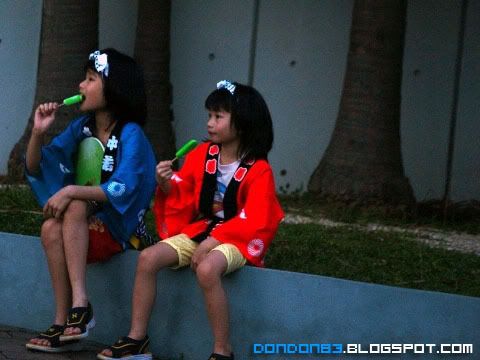 While waiting for the Bon Odori to start, some ice cream would be good.yummy~



Get in position, the dance is about to start.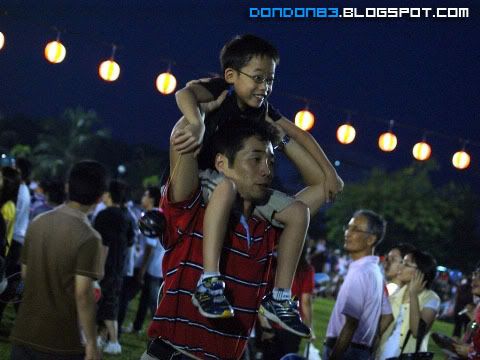 Father and Son, see how excited they are?
"It gonna start, It gonna Start!"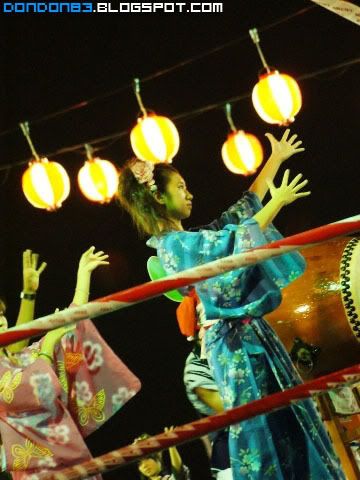 The Bon Odori is Started. yeah~ Bon Dance is started. Don Dance? hehehe....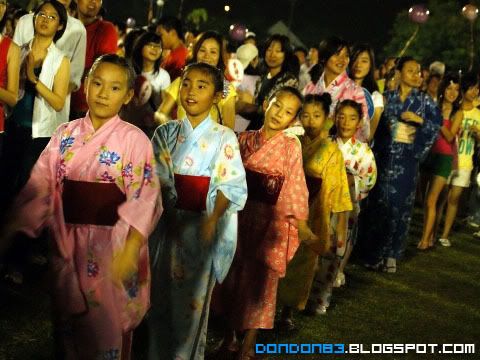 Kawaii Kodomo~ very cute~ when they dance together.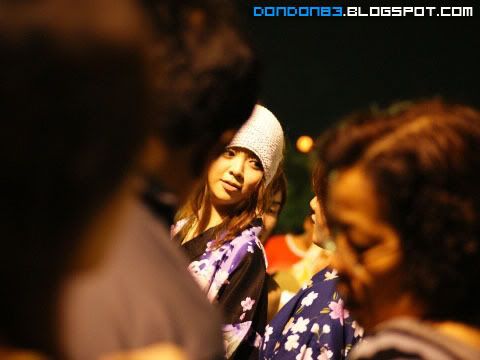 Pretty Japanese detected!.. really japanese?? erm.. maybe...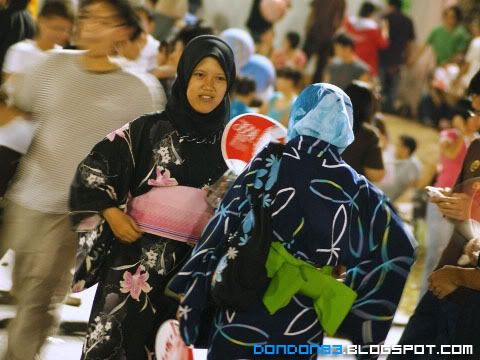 Japanese???cannot be!!! i guarantee you! cause they wearing Yukata with Tudung.... er...er... er.......look like something not right....=.=..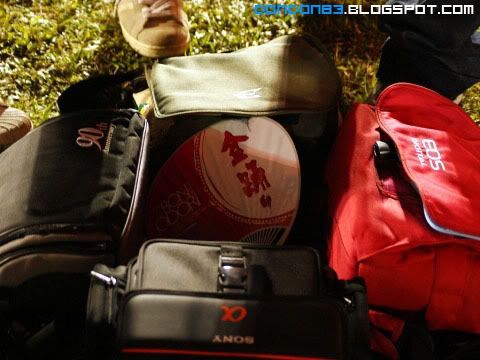 The Devil poisonable gear!! they are devil who dried me up.
SONY, CANON, NIKON, OLYMPUS. sorry ar. what's inside?? hehehehe....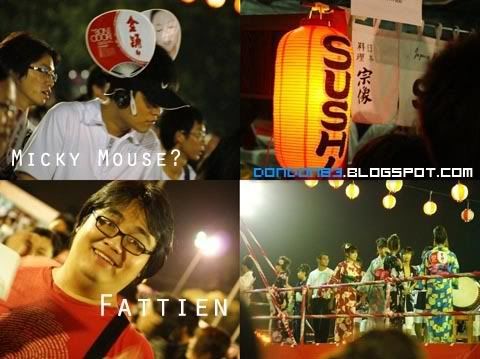 i tot i saw a micky mouse.. i did! i did see a mickey mouse. hahaha. oh.. beside that. i saw Fattien action in BonOdori as well. same goes to HungWei
Event :
Bon Odori 2008
Location :
Matsushita Sport Centre, Shah Alam