Here is some Waterfall photo taken few weeks back. Jeram Perlus. this waterfall trail.. a bit special to me. hehehe.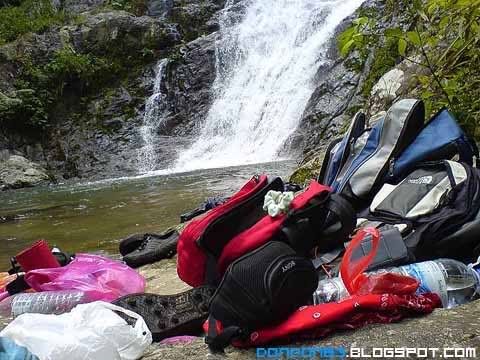 Where's everyone? One still holding with camera, rest of them is already inside water...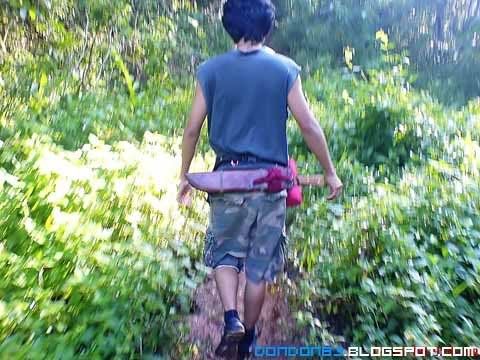 RAMBO. with parang!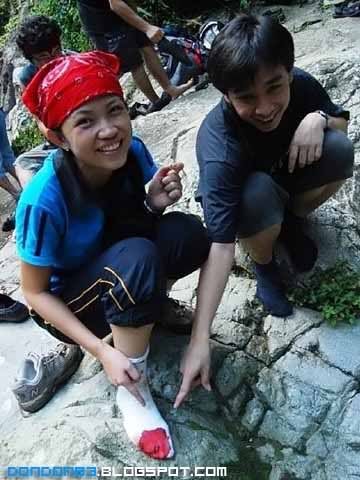 pity aries... leech like her soooo much.. white socks also become red socks..


Group photo of Jeram Perlus... after 3 hours trecking.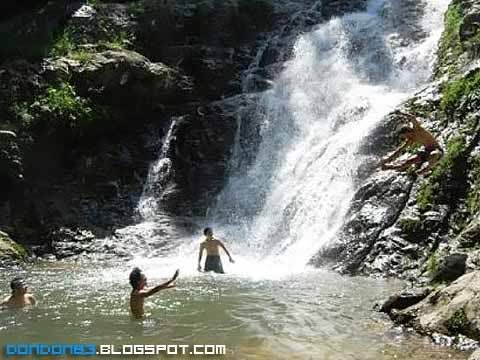 Coming Through!!! .. *water Explosion!*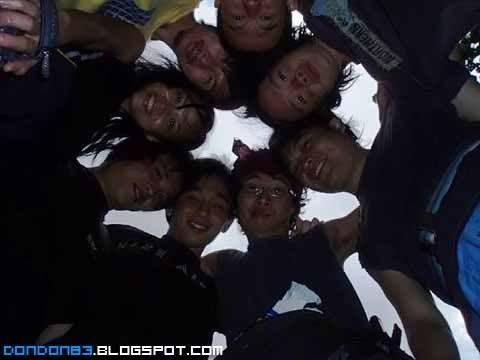 Another Group Photo...
let me share 1 joke here... haha. someone told me that this whole track only gonna take 3 hours...
when i were there.. 3 hours is only for reach the waterfall without any misstake.. glupts... so.. we endup spend nearly whole day there... 3 hours to go in, 1 hours to play, half to 1 hours for getting lost.
Lost?? haha, yeah... this waterfall,, we bring along GPS and PARANG. not much ppl will go to this waterfall. no body else but us. hahha. thanks for some photo's from taken by
LINUS
:p
Location : Hulu Langat
Website :
Jeram Perlus