After finished the Uluwatu show.. gosh.. all of us ar staving!! hungry !!!! and we ask where got nice FOOD in bali.. then.. the driver bought us to Jimbaran beach for dinner..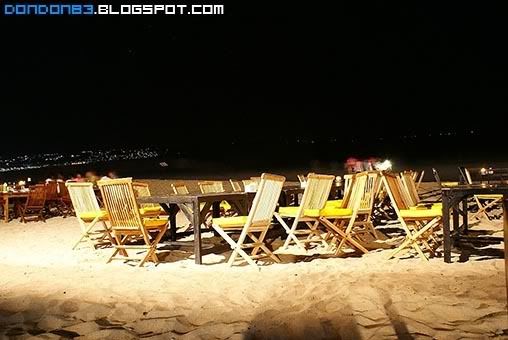 Time's to fill out stomach. our driver said their local sea food is DAMN nice.. wokie.. when i arrived the place.. walau.. impressive!! i check on the shop name.. Bum Bum Bali.. i remember i went there once.. somewhere in Puchong. HQ here?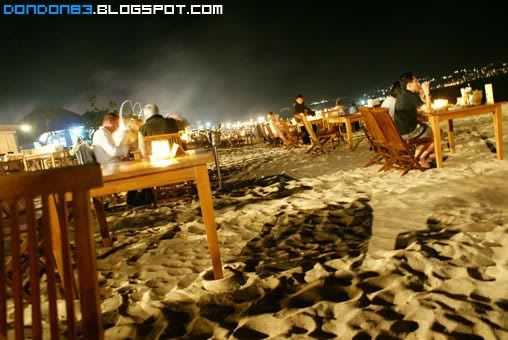 Jimbaran Beach.. and we went the the Bum Bum Bali. all long the beach is beach restaurant. no need to scare no place to seat. haha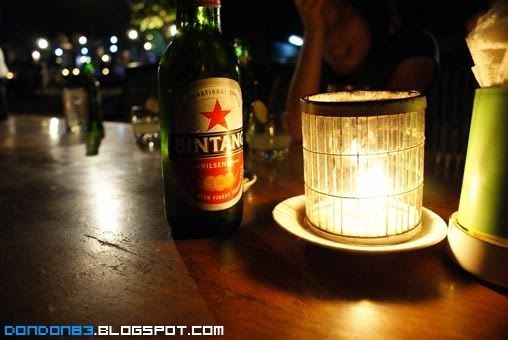 Bintang! yeah~ their local Beer~drunk jor will see bintang bintang?? how it taste?? er... like beer lor.. ahhaha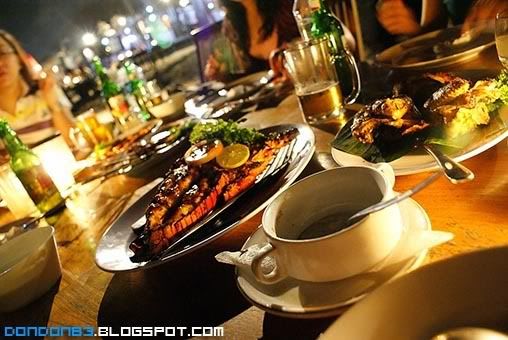 Damn hungry lar~ see what we had for our dinner.. Roasted Lobster.. woo.... nice nice.. freshie~~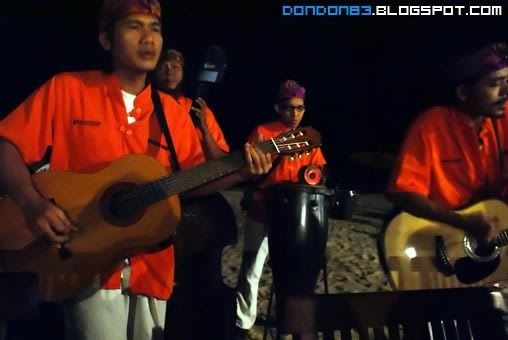 the Beach Band! dun play play.. don't think they know english or malay song. chinese , cantonese ?? mou man tai! they played XIAO WEI.. cool. and they said they know.... a classic chinese song.. guess what song is that?? "Moon Represent My Heart". Fu.Yoh!!



when the bill come.. everyone *GLUPS*.... 1.402.425.00... that's 1.4 million dinner.. oh gosh...
luckily in ruppia. haha.