Kuta Kuta~ here we are~!! Kuta Beach! haha yeah~ the beach i keep highlight i MUST be there no matter how!! hahaha. why ar? coz they called it Surfing Paradise!! no go?? no do! must go! yeah MUST GO!!!i dun care!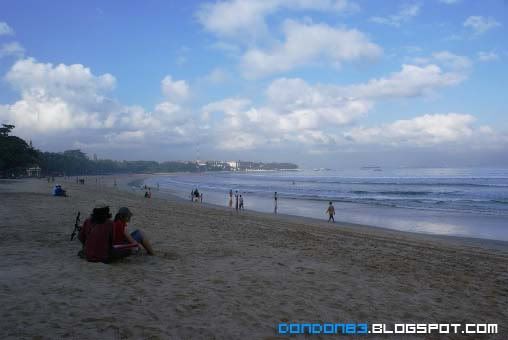 Here we are in the Kuta Beach!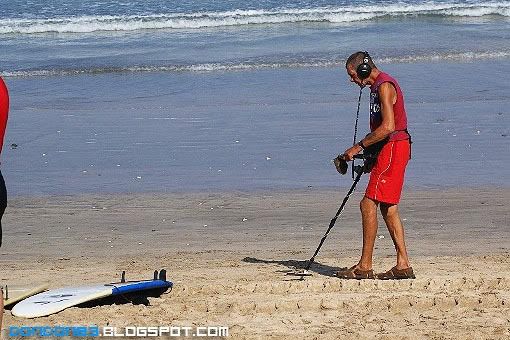 and we noticed someone looking for something.. i wonder what he's looking for.... needle?? hahha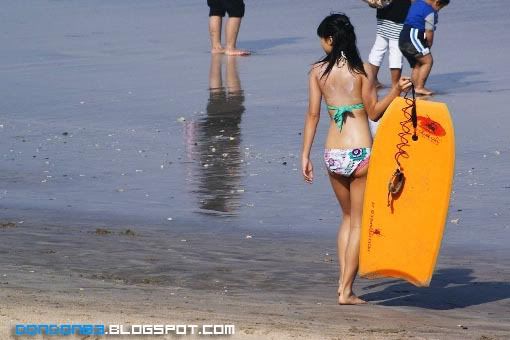 erm... could it be a reason why i like beach so much?? hehehehe.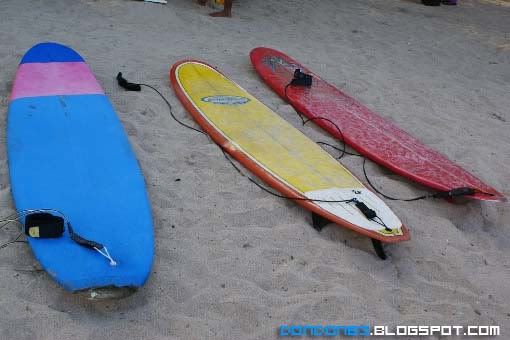 Back to topic. AHA!!Surf Board! damn excited.ladies and gentlemen, choose your colour, er.. choose your surf board i mean! hahaha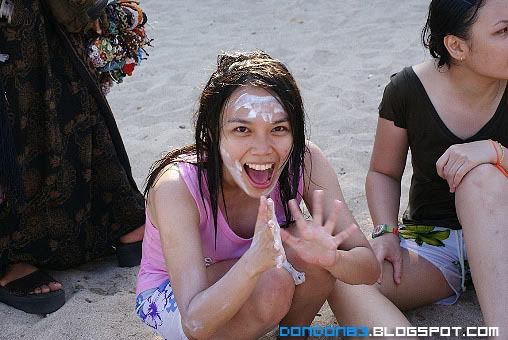 Candy looking for Sun Block!! Sun Block!! apply it like wash face gam wash. then.. "why you all laughing???" she dunno she soooo WHITE that day....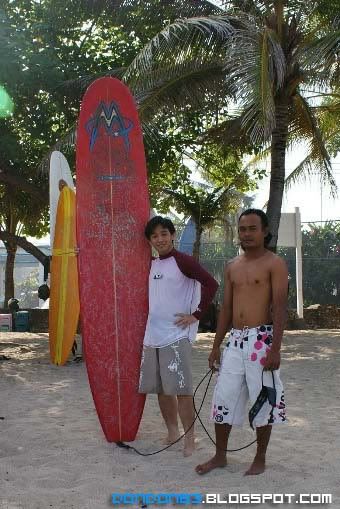 My private Surf coach, My Surf board and Don the Surfer.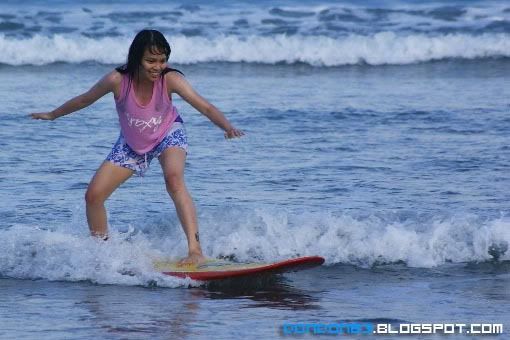 Candy the Pinky Surf Girl~~ surf~surf~surf~ jump! jump! jump!



Here come Pik Hung, cornering summore.. dun play play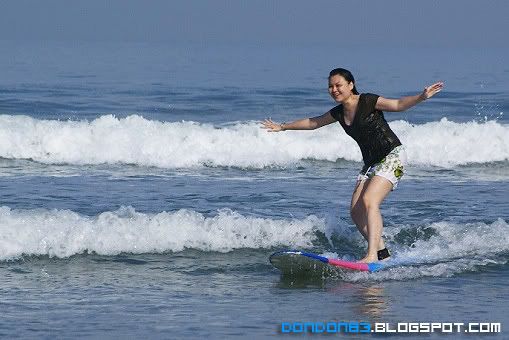 "I'm Standing!! i'm Standing!!!" here come Titanic...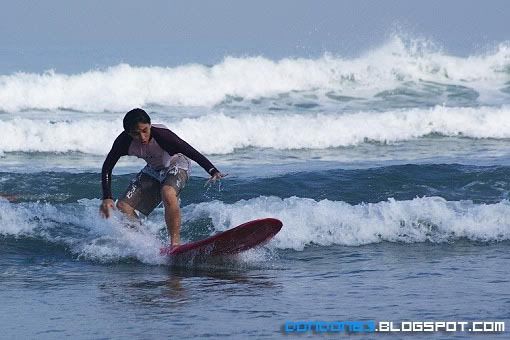 and finally.. Don The Surfer. weee.. yeaahhaaa~~! i'm loving it!!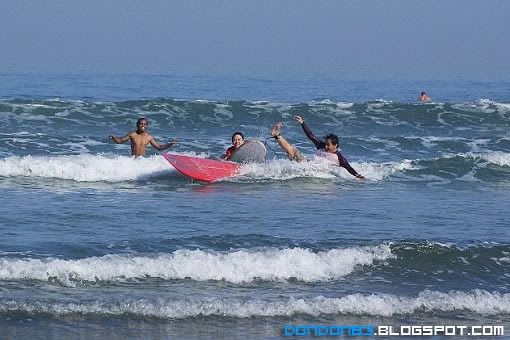 Accident DID happen.....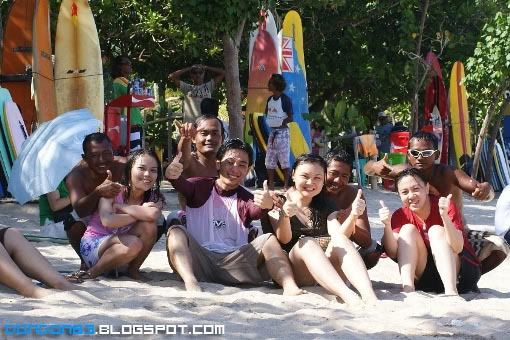 Coach and Surfer in the Photo~i wanna go surf again!!