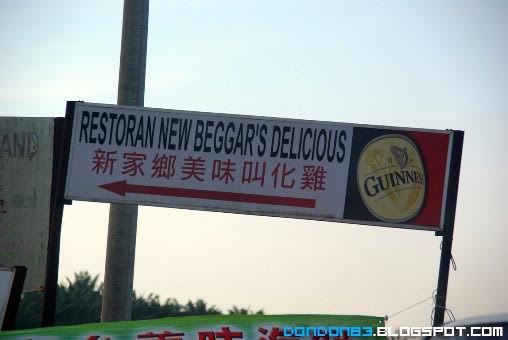 Beggar's Chicken!! Restaurant New Beggar's Delicious...  reservation were made few days advance. they had to burried the chicken and cook. hmph...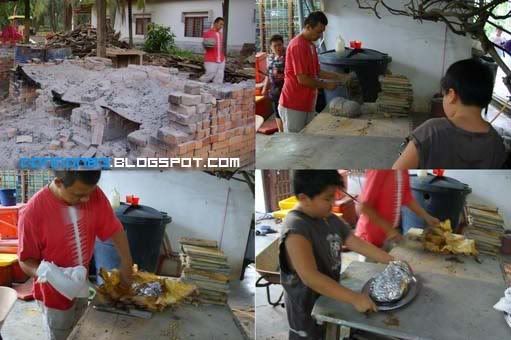 when we arrived. they go to dig out the chicken they burried earlier.. then..removed the soil.. wala.. deliver to our table..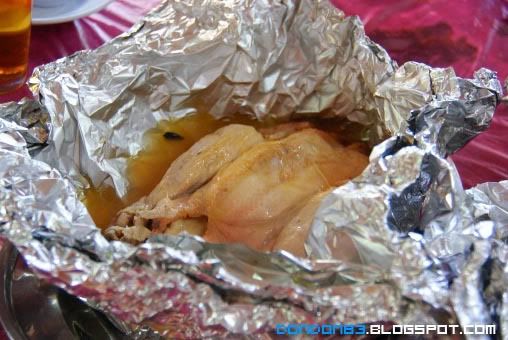 Tada!!! Beggar's Chicken.. yummy~~~ look juicy~ : D~~~~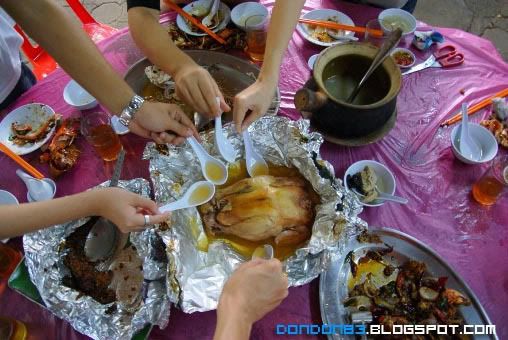 Yuummmmmm~~ TONG~~~~ hahaha, didn't get what i meant?? drink soup. hearba Soup.. nice...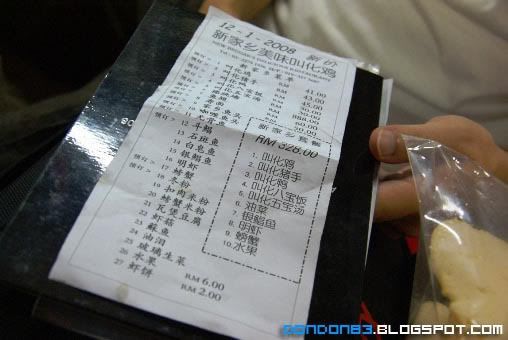 wah~ their menu.. only got SET MEAL? really become beggar lo... and i'm surprize when i saw this MENU... Eh?? got Duck meh??? hahaha. then i only know.. That wasn't CHciken. OMG!!  beside they also got non-halal PORK HAND. hahaha. all beggar's recipy. yeah.. from soil.
after the beggar chicken.. we went to shoot fireflies.. can ar?? don't believe ar?? i got 1.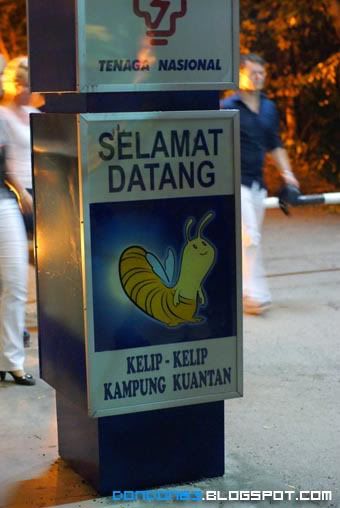 seee.. i told you i got fireflies shot.. hahhaa.. fireflies?? dunno how to shoot.. any sifu advice?? someone told me get a tripod, place into river.. long shutter.. -_-|||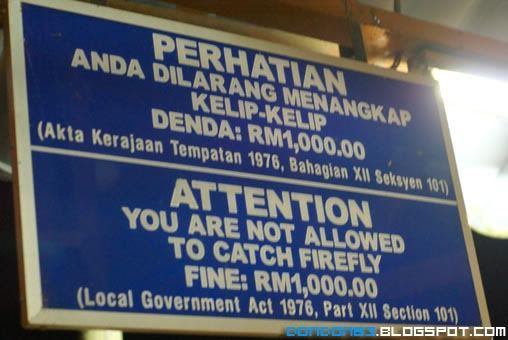 erm... i won't being fine gehor? from taking the fireflies picture  jut now.. hahaha. weng chye pass the fireflies he caught to a ANG MO.. lol.. pray that ANG MO didn't get fine because of this.. *bet that she didn't see this sign board. lol