I went to bukit jalil for a Charity event.. (sure bor? donny go for charity wor?) hahaha. erm.. coz is a DRIFTING Charity.. haha Drift attracted me to go there ;p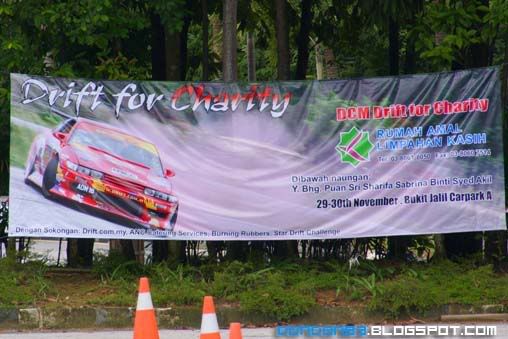 Seee. as stated there .. is a CHARITY DRIFT. the event held inside bukit jalil Car Park.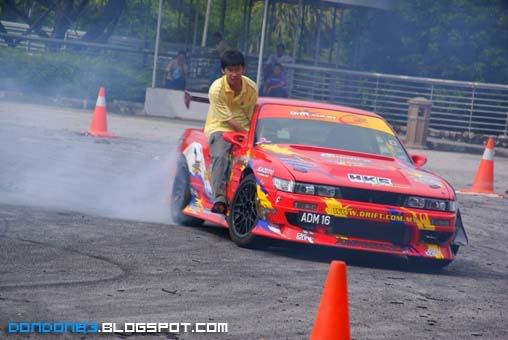 once 1 go in.. i saw a stunning Donut Burnout show off.. he's RIDING on RED SILVIA!
Go Silvia Go! Go! Go!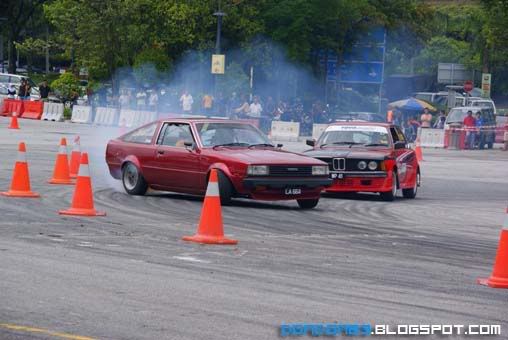 Who said Old Car can't Drift? old car like this drift way better than others.(maybe old car? totalled jor no need to heartache much?).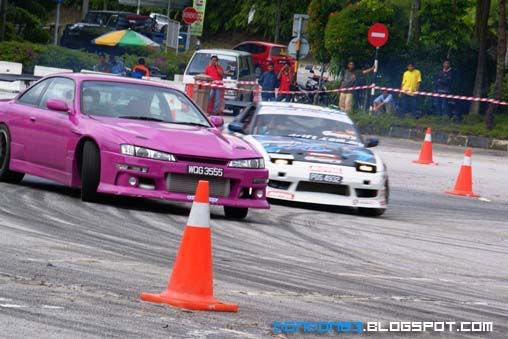 Sleepy Eyes V.S Fierce Eyes.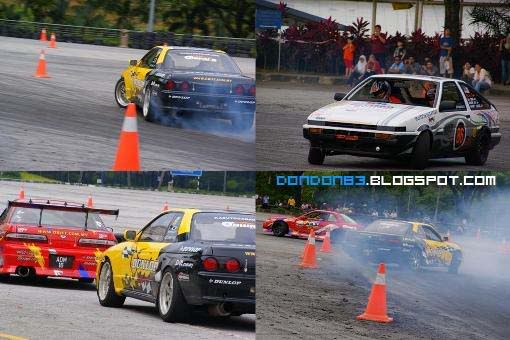 Drifter In Action!!! More speed. More power. more Smoke! haha . i breath a lot of there smoke that day .. -_-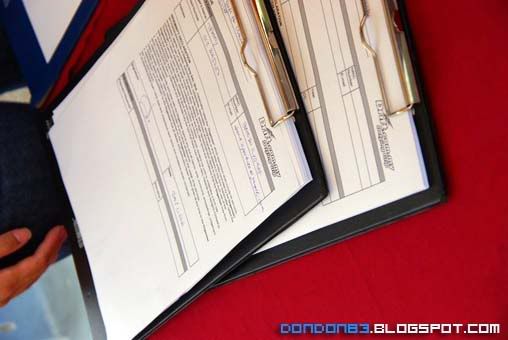 Okay..the event seem so interesting.. i'm thinking to make it more interesting.. so.. hehehehe. let start with donating.. erm.. donatde RM20.. "choose your car" she say.. wow~~ "THE RED SILVIA!" i said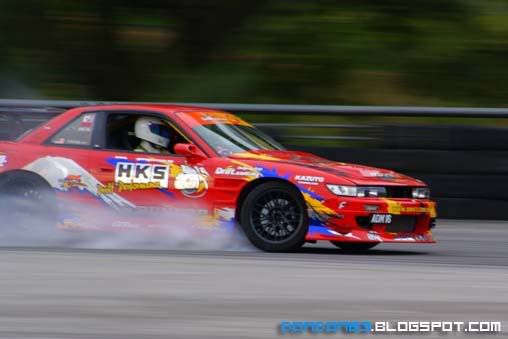 WEEE~~~~~~ Here come the Red SIlvia!!! awesome!!! 2 Laps finished very fast... the most outstanding drifter.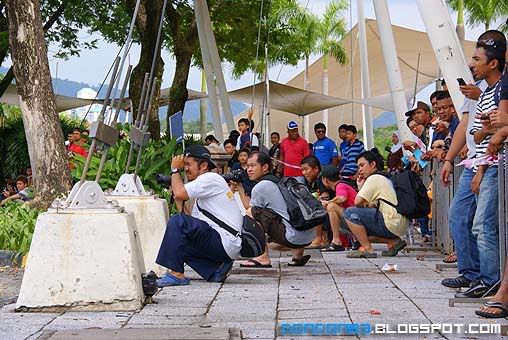 Do you know in photography... there is 1 rule.. BREAK THE RULES.. i think they did it very well... Crossed Boundry... ops.. that include me? hahahaha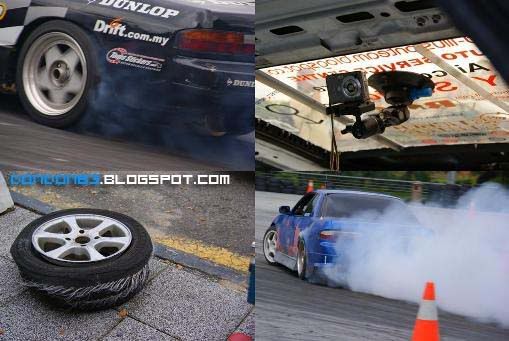 More about difting photo. someone mount a camre on the car.. i wonder if it takes dSLR? hahahha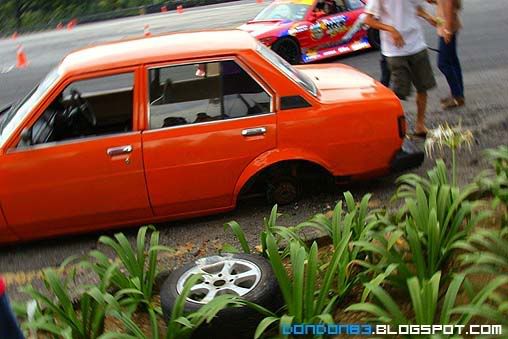 Shit did happen...someone just whacked their wheels off the car. it gonna burn wallets a hole... ouch... can you feel the pain?