Comic Fiesta 2008. went to PC fair, Education Fair.. now my friend ICEFISH just told me about Comic Fest before.. i missed it 2 times.. and happy i made it there for Comic Fest 2008 :D
Colourfull piece of arts for sales. also a place to promote their fine works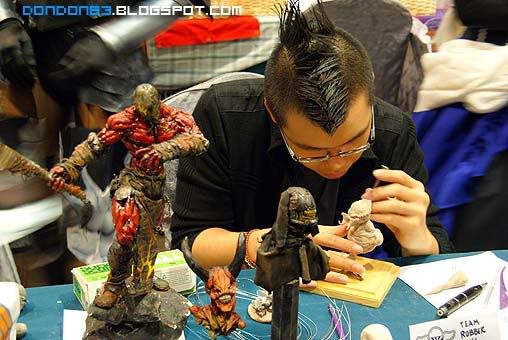 hand crafted figure.. the details of it?? is superb!! is look like REAL!!! ALIVE!!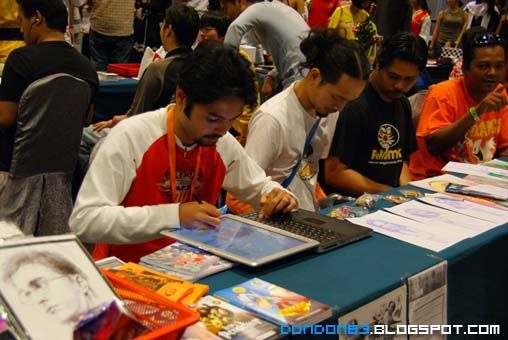 see how they draw comic nowdays... drawing done directly on tablet pc. Cool.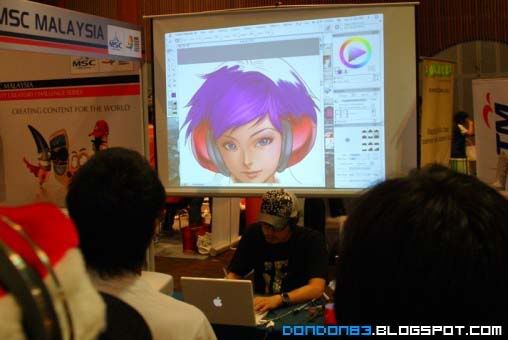 Some Master trying to show how to scratch a manga through photoshop... i'm impressed!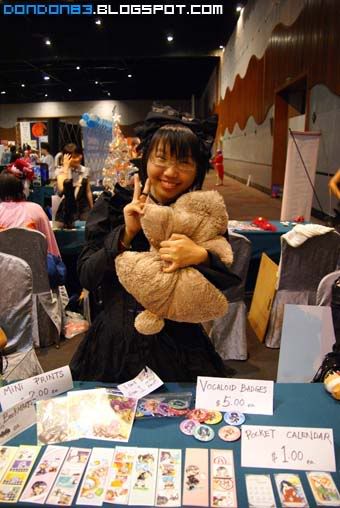 looking for gift?? art work? batch? bookmark?? all here. and most of it is their own piece of fine work.. amazing huh?



The Action Figure gallary.. you can find hundred'S of action figure here.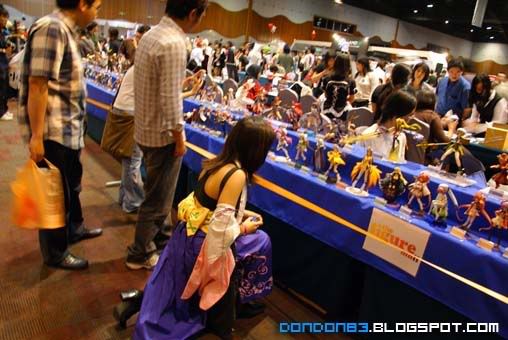 "yiii... why dun have my figure here geh...." poor little yuna....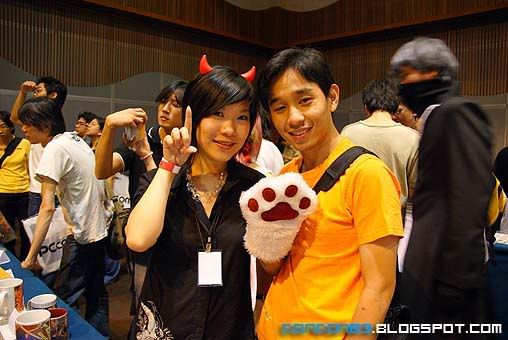 Icefish. a talented designer.. her art just amazing! she opened a stall there.. as far i can tell.. she's crazy about FF7 too. hahaha



you can see a lot your anime character here. example? kakashi the photographer.. hmph.. Info Collect for his new book? hahaha.



Cosplay group photo.. can you tell which game or anime they from?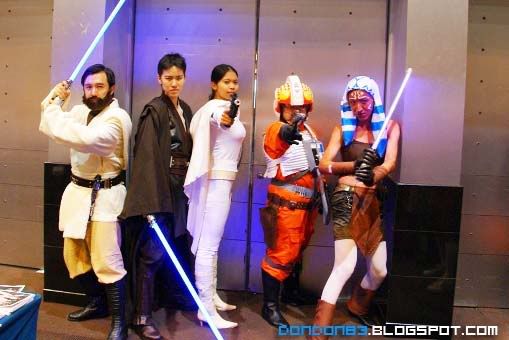 STAR WAR..May The Force be with you.. where's Dark Vader?



Edward Elric from Full Metal Alchemist.
Joker from Batman.
Captain of HP? haha no idea ..
Obiwan Kenobi from Starwar..



more cute gal, cosplay and bunny gal. ohh even 2 or the charater from AIR GEAR were here.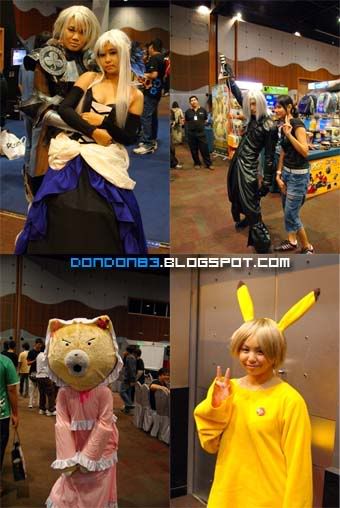 KON from bleach.. i heard some ppl calling it LoliKON.. why??? it dress like Lolitas.... and another famous cosplay only apear for short while.. PIKACHU!!! hahaha..



Naruto..er.. then follow by Bleach... and... unknow again.. is it Macross Frontier? omg... so many anime character here..


Location : Sunway Pyramid
Related Site :
http://comicfiesta.org/