Monday... is not a HOLIDAY for me... afterwork i rush to SS2 to join Keng Kit and Jen Birthday at The Cave.. haha.. yeah.. THe Cave... i did a misstake here... my drinks are more expensive than what i ate... haihz.. shock me when the Accountant collect the money from me.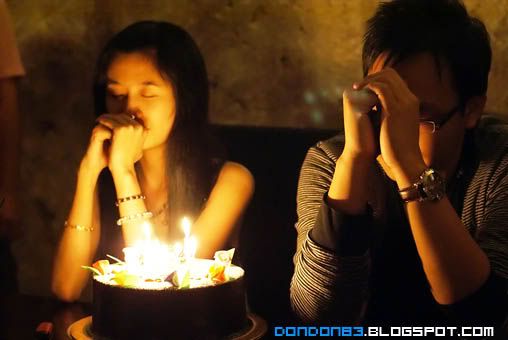 WIshing Time!!! Happy birthday for YenJen and KengKit.
Jen wish for
more wishes
(i guess)
Kengkit wish for
peacefull world
(i guess also)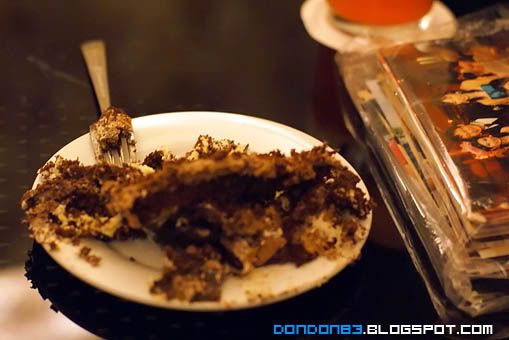 OMG!!! did i made someone angry ??? OMG! OMG!! scared!!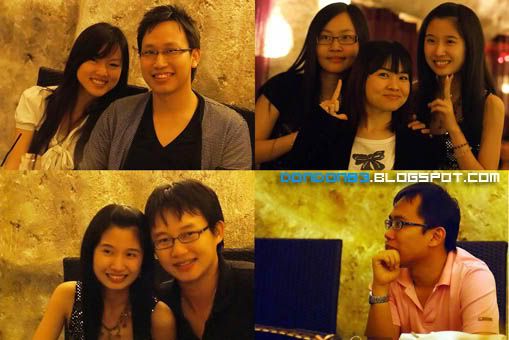 1 Couple, 1 family, 3 jimui , and...CK one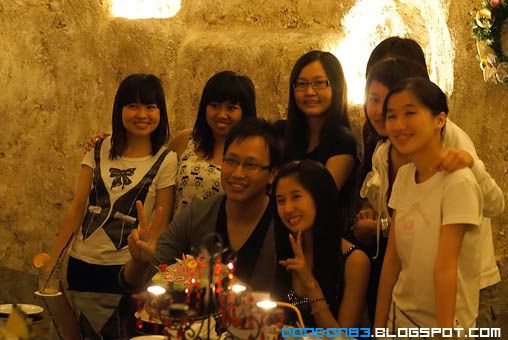 There goes everyone~ say Happy birthday~~~ funny things is... after SPREAD the cake to everyone.. you can ask for Take Away BOx. haha some of them who scare might gain weight straigh away TAPAO the cake home for the next day.. hwahhaha.