Next day~ we went to Cheng Ho Cruise. Very Oriented!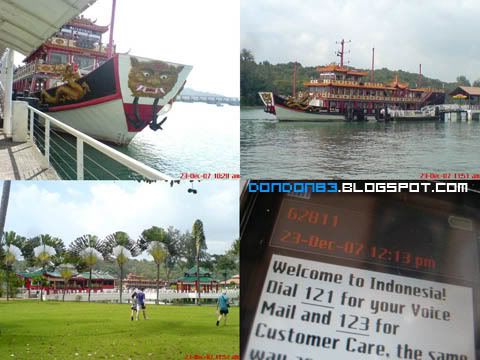 heard they said the ship is all the way from china. and we get on it and go to 1 island. on the way there.. i received this message.. yeah~ we're crossed INDONESIA border..what a joke..
Bugis Street! 3 level. accept master card? no joke? Everything about shopping.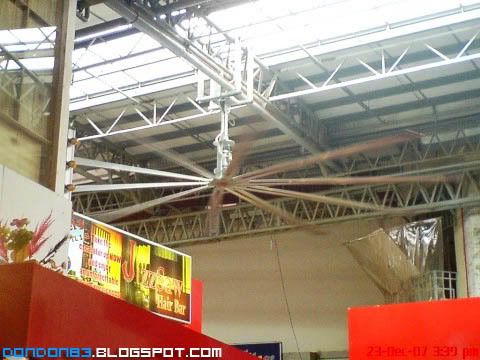 okay.. mostly of their stuff not suits me.. what i think special about this bugis street? here... the GIANT FAN i spot on the roof. really big.. i never see anything like it. but still... inside still HOT HOT HOT like hell.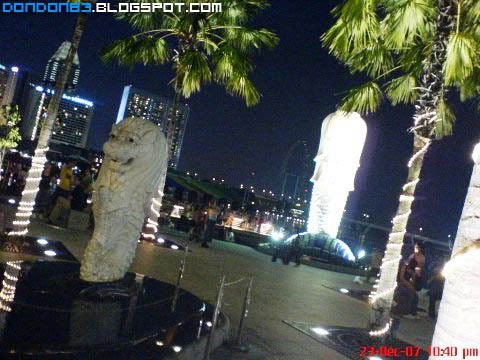 Night time, we went to singapore MUST GO place. where is it? the Mermaid, ops. sorry, Merlion . see the big merlion and big Merlion, sentosa that 1 much more bigger.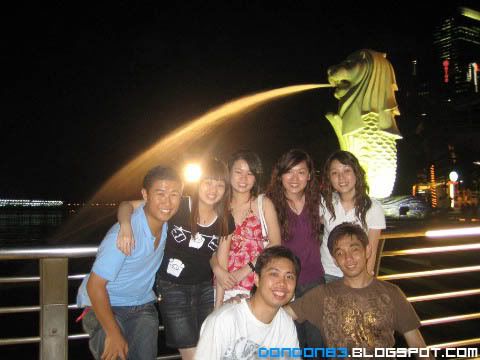 The Singapore Explorer! meet the Merlion in singapore. hehehe