we're still in day 2, and still in sentosa. the different just sun falled. and now we waiting for "Sound of the sea" to start. heard somepeople said is a must watch show in sentosa? well. let's just give a try.
what i'm going to post here now is Sound Of The Sea. ok.. the beach is prohibited from entering.. sienz.. can't go closer..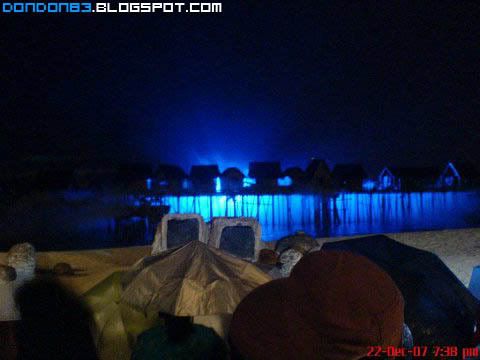 it's going to start soon. very soon. really soon.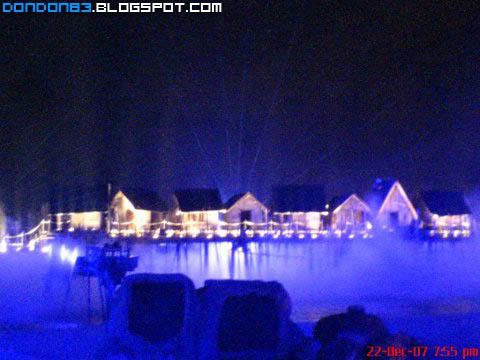 wow~!! the legendery village. yeap that's where the story begins... long long time ago.... there is a village on sea... bunch or hyperactive kid. bla bla bla.....

KABOOM!!!WAH!!! HOT!!! volcano lava?? nah~ just Water added with orange and yellow light effect. but when it being pump out. it does look like lava. lol COOL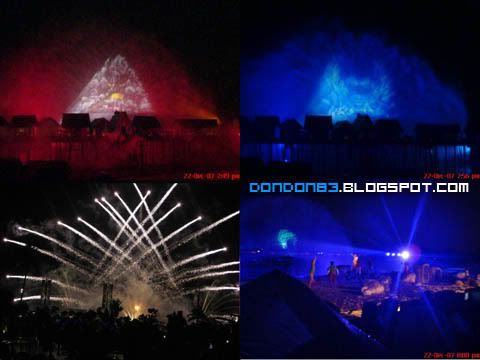 the singer awake spirit of fire, spirit of light and spirit of the sea. wow~ so geng? but their projection on water really geng. erally awesome.



The Story of "Ahh~~" singer. whole show he sing "Ah~~~~" only~ yeah for the whole show. who he sing for?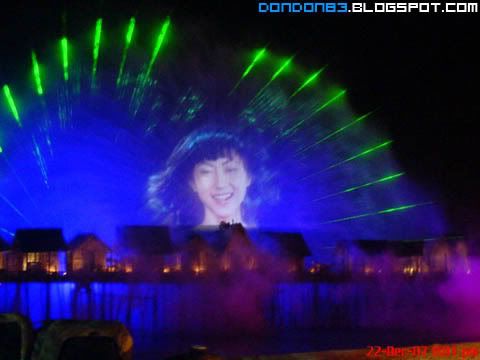 the "Ar~~~" singer is trying to achieve something. at last, he did! she did smile! awake from sleeps. cool. what's after this? nah~ the princess wake up jor. is time to byebye jor.