Next destination? Lotus Lake! and here some photos i took from there :p

Dragon & Tiger Pagoda 龙虎塔 , Enter From Dragon throat, exist from Tiger Mouth.don't enter from the wrong mouth.



The Entrance Of Dragon Troats, The Exist of Tiger Mouth.



At the top of Dragon Tiger Tower. you can see the Fifth Mile Pavilion from here.



The Traditional Temple middle of a city in kao Siong



Qi Ming Hall 启明堂, i passby only.. no time to go inside T_T.



The Tunnel explains something about life.



Heaven Emperor Temple 北极玄天上帝, not enough time.. so.. only able to take photo from far far away.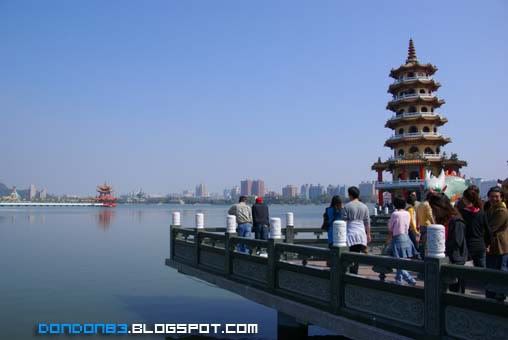 Look , there is a temple or pond middle of the Lotus Lake.thats the Fifth Mile Pavilion.



Fifth Mile Pavilion 五里亭,The Temple middle of the lake.



Some Uniques Food around taiwan. fried bird egg, metal egg? didn't try that 1..hehe



More Photo at Lotus Lake.