Tour Guide Stop us infront of this sign board. MilkBerries? got milk taste?
Happy Family? that Strawberry plants behind the stone. to pluck some home :D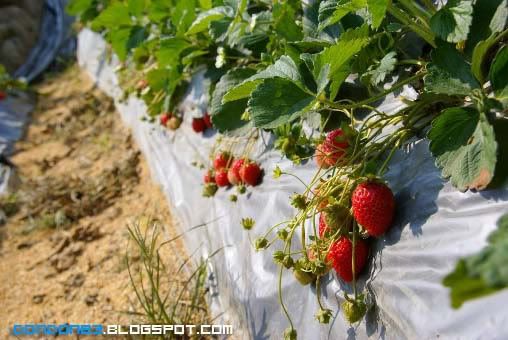 here the hidden berries..taiwan strawberries. got diff with cameron 1?
my mom busy plucking strawberries there. while i busy taking photos there.
The Strawberries... boxed! your plucked berries is in there.