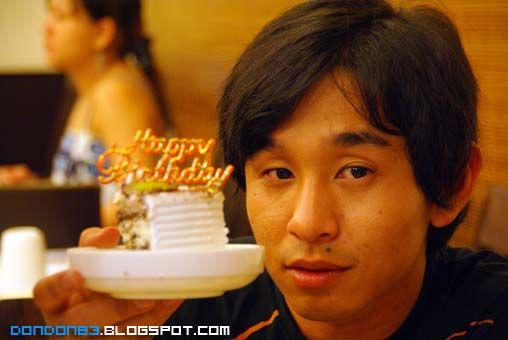 May27th!!! yeah... my BIG BIG DAY of the year. is my birthday!!!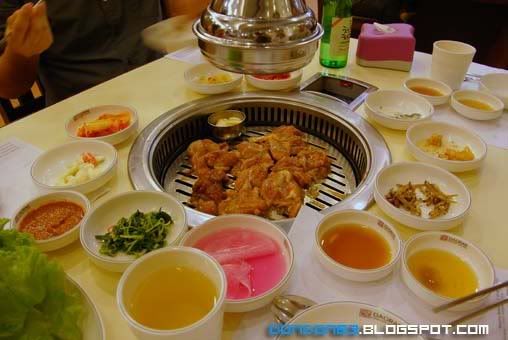 i notice that korean foood are so colourufull.. don't you think so???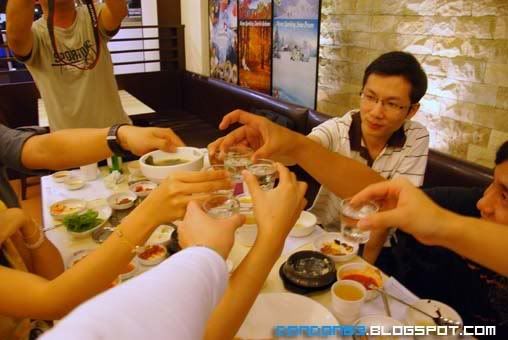 CHeers.. what's that?? korean Shojiu. alchohol drinks.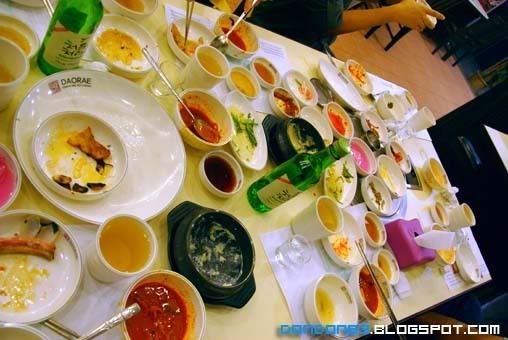 What are you looking for?? lot's of choise here. oh ya.. most of it are free-refill. but not MEAT.. erm... not for shoju as well/ hahaha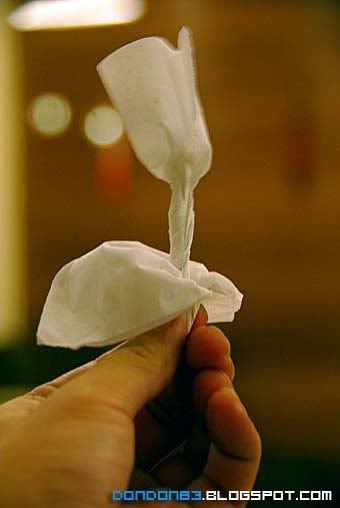 I received a Tissue Flower. hahahha. from who?? the owner of this restaurant. hehehe.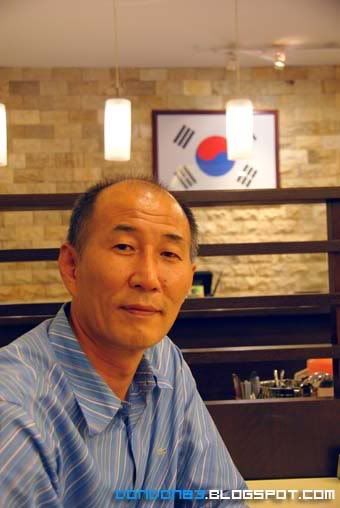 The Owner of the shop. Ah mian the half korea gal able to communicate with him very well.. hahhaha.



The Mouse Who able to speak korean language and claims to be half korean. she like korean food very much..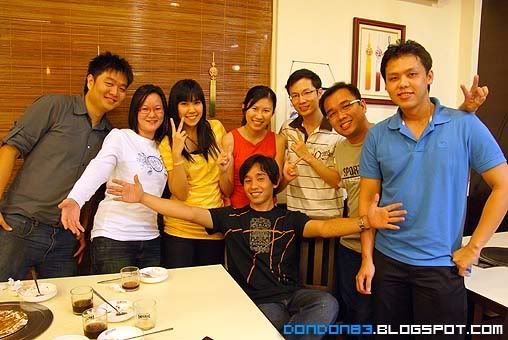 Thanks everyone. glad to have you all.



Thanks Sampative Group for the celebration :D
Location : DAORAE KOREAN BBQ RESTAURANT