i LOVE LIEW LIAN!! Durian.. and today we went for a DURIAN session in SS2. and i being told is Buffet Style.. which mean.. EAT ALL YOU CAN!!! OMG!! how exciting i am.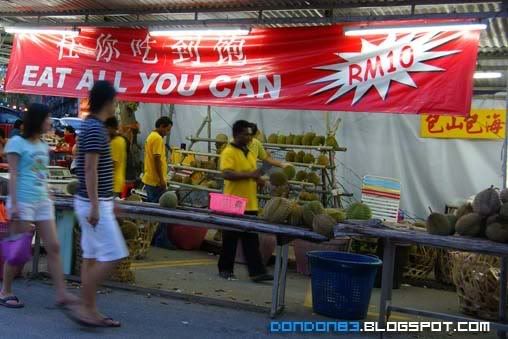 Can you see the Banner?? EAT ALL YOU CAN!!! OMG.. really? for only RM10??? see the small sign?? Bao Shan Bao Hoi sunmore. wah......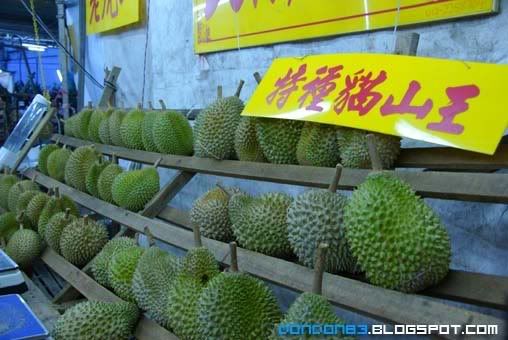 Meow Mountain King.. Eat jor voice will meow meow sound?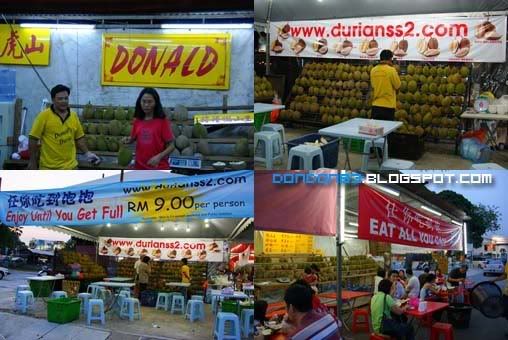 surprizingly.. that is NOT the only stall of Durian Buffet.. others stall around there.. ALSO got BUFFET!!! eat all you can!!!. OH MY GOD.. my Father Gonna Love this place.



the place where we had our Durian Buffet. Eat Eat Eat~!!! Like lucky draw.. hope to get a NICE durian. hahahaha. D24? MeowKing? RedPrawn? RM10 wor.. do you think u going to get that? hhehehe



Branded Premium Durian placed here.. these is not included in the "Eat All You Can Package" hehehe.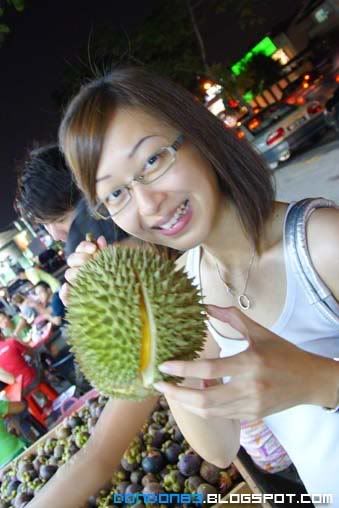 Durian 代言人 wannabe?? hmph....



more photo abou the durian Stall.
Guess what. i'm Overheat, ah du voice, yeah.. i'm HOT!!! gosh.. need to coold down jor..