Laykhoon Birthday is here. erm..only 1 birthday girl.. only one, girl on the right. dunno why all photo i took, she's beside her. haihz.. hwahaha.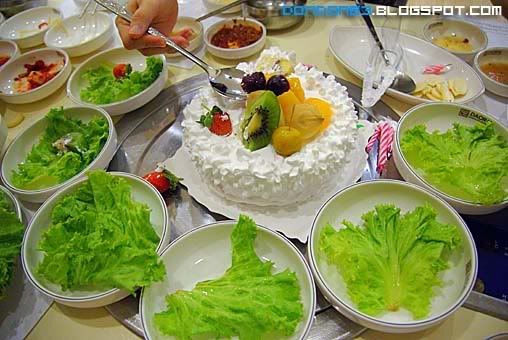 WTF!? my very first impression...vegetarian Cake?? i'm meat eater.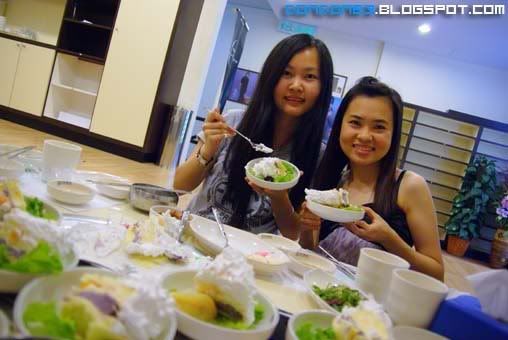 Laykhoon and Alice enjoying the Vege Cake.. hmmph... nice?



YAM flavour cake.. gosh.. almost forgot what cake is it liao. nice taste though,



the environment of Daorae BBQ, this is 2nf floor. i personally like it more compare to ground floor. no CHAIR!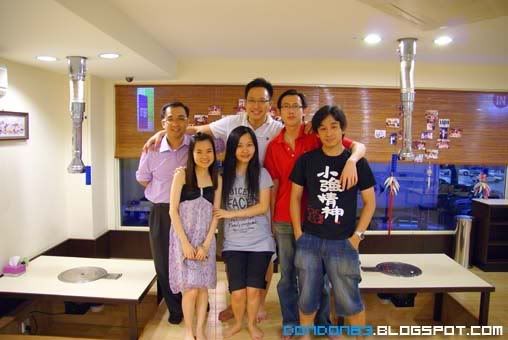 a group photo at DAORAE before we leaveing the korea BBQ restaurant.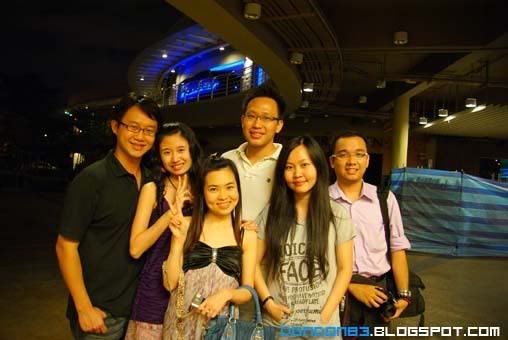 Even Married Yenjen come down from Kuala terengganu to celebrate khoon birthday.. face BIG enough lor u .Happy Birthday.