Our Journey today? FLOATING MARKET!. wake up early in the morning. then travel hour or 2. and here we are.. reaching the Floating Market.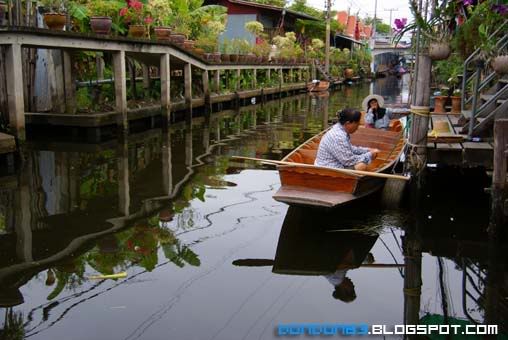 Preparing to get On board. they will lead us to Floating Market.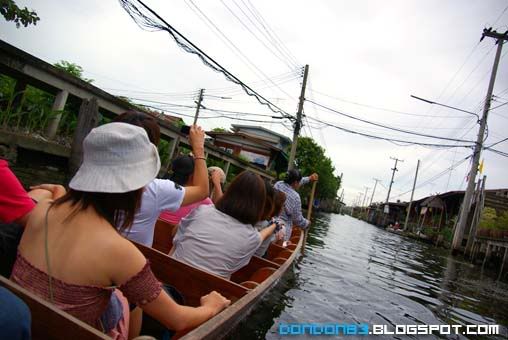 Depart!!! float to the Destination.. Floating Market. here we come!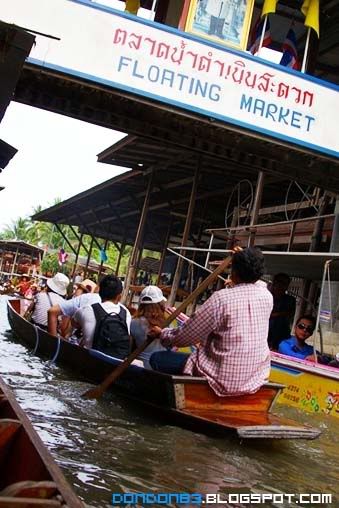 Here we are! entering the Floating Market.



Floating Market... everything floats..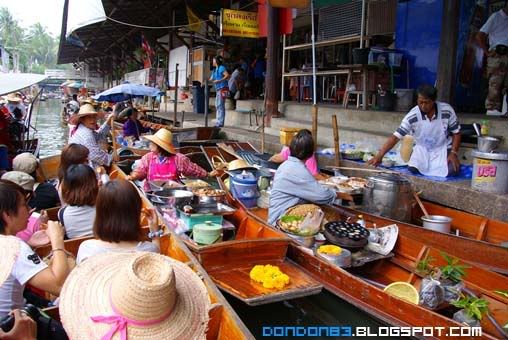 some thailand local food and snacks available here too.yummy~.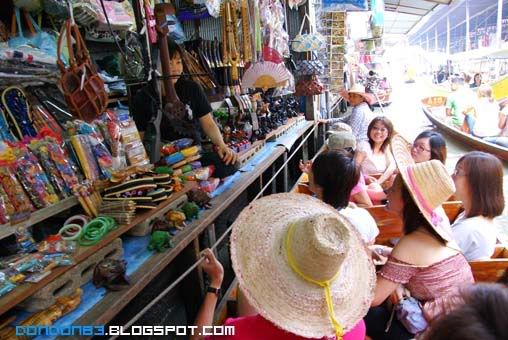 Bargain Bargain. Everything can discount. the more u get, the cheaper u have.



Row your Boat? guess that doesn't apply on this 1.. this feller boat is equiped with unknow car engine... gosh.. Evolution....will it be waterway Duk Duk one day? hmph....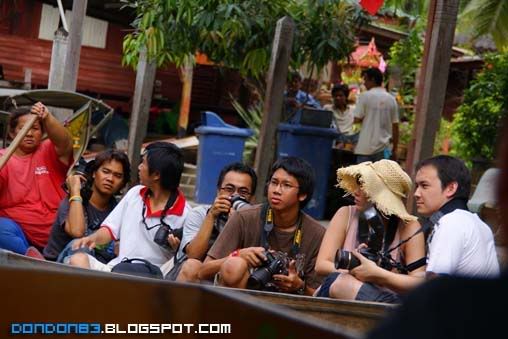 The Floating Hunters! hahaha, we're being told by Our guide what becarefull with our Camera.. someone just drop his camera into the river.. and proved that dSLR doesn't Float.



some shot of floating market from above...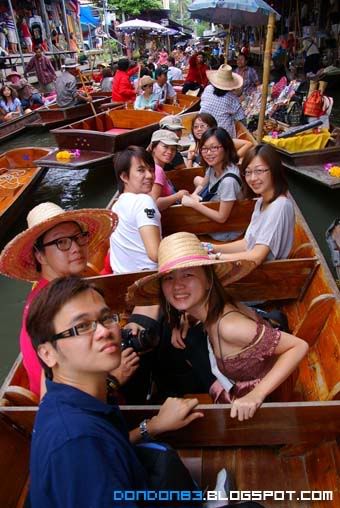 here come a group photo.. aiks.. T_T... i'm not in the photo...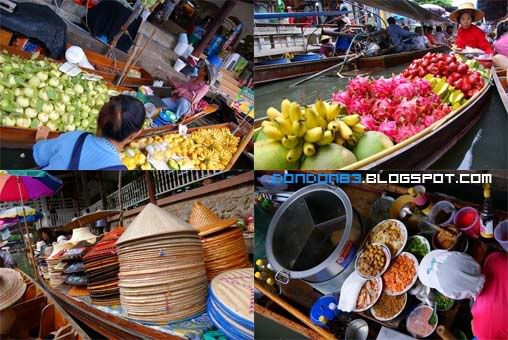 Boats that float on Floating Market.