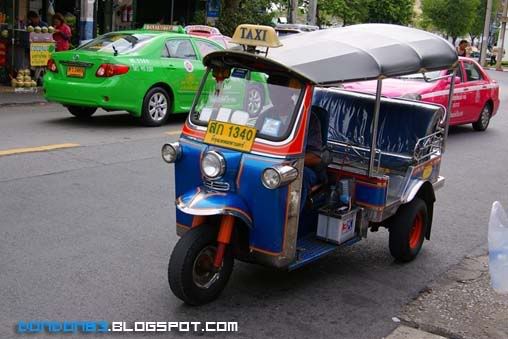 After finished walking around the Golden palace... (i see everyting in gold colour @.@). and next stop is another Temple.. Wat pho.. and we took their local famous transport to get there.. the tri-Motor called "Duk Duk".
let me share something.. one of the Duk Duk driver told me..



dukduk :"where you from?"




Don :"Malaysia"




dukduk : "oh... Malaysia Good, PROTON good"




Don :"huh?"




dukduk :"Malaysia got car, got Proton, Thailand No Car, Only Duk DUk"




Don :"er.......(never knew they envy our proton...)..icc. Duk Duk good.no need jammed."






Okay.. here we are.. at the famous temple of Wat Pho.. and here is something everyone came here to see...



No idea? is not DUrian ok.. is the buddha statue.. know what?? it's very HUGE! and LONG!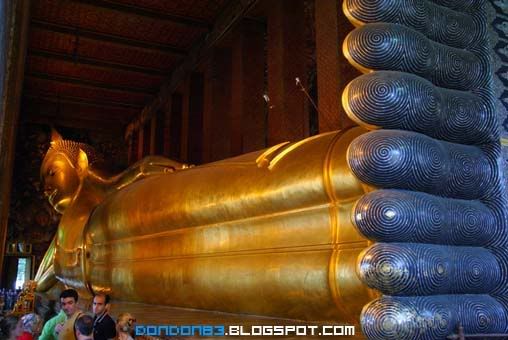 Now.. this is the only picture i managed to framed the whole statue.. wish that i have a Ultra Wide Angle lens to fit everything into a pic..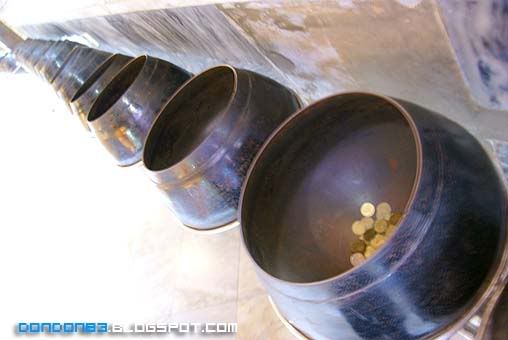 and something like CONGKAK.drop the coin into the bowl along the way. and the end of the bowl. is the exit of this temple.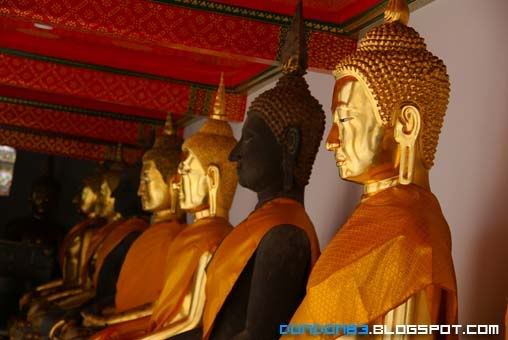 okay.. there is not ONLY one statue.. there's more! new, aged, broken, repaired. all were here. but the biggest 1 still that 1 the temple.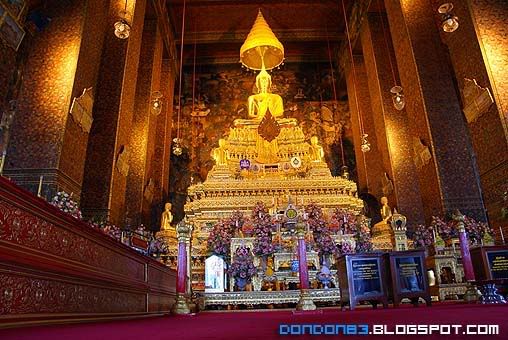 there said is 9th temple in wat pho. forgotten.. and this is one of the picture took inside the temple. gold... everywhere still.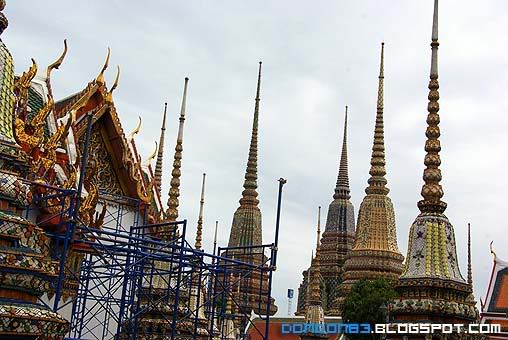 And there is mark that showing they still expanding.... and after this temple...we all start to feel not going to next temple anymore....