Here we are at the Entrance of the AH GUA SHOW! so grand one.. inside Hotel 1 wor..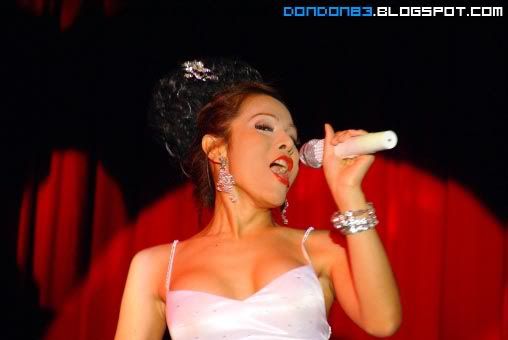 Erm... Ah gua look scary? well.. not all look scary.. some look even prettier than real lady out there. they called them Ladyboy in thailand. i mentioned that we want to go for ah gua show to the driver, that driver keep ask me what is ah gua =.=.. after that only i know they called them LADY BOY. ok..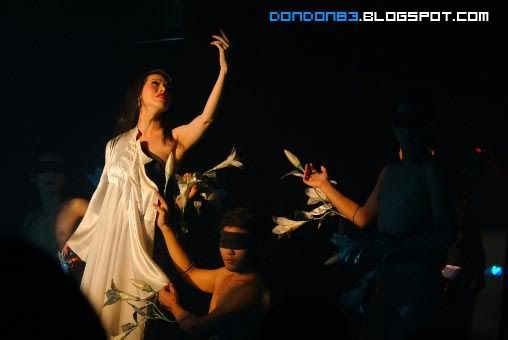 Every dance have a story behind. they tell story by their dance. very cool.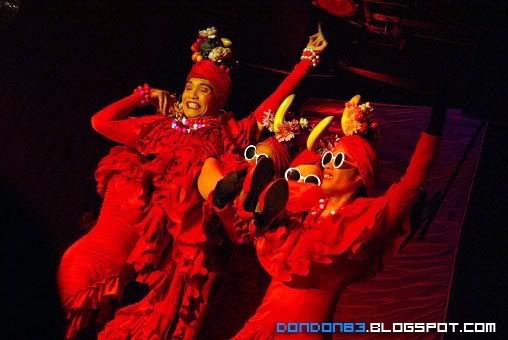 Their dance more like culture dance. they did perform serveral country dance. such as Korea,Japan, China, Western and so on. and of course not forget their own Thailand culture.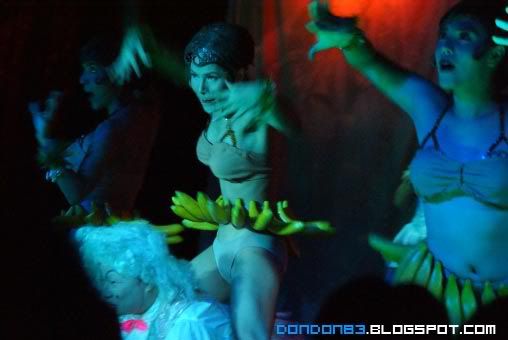 The Banana Dance... gosh.... with the banana skirt! @.@



the Shy shy japanese wanna-be Ah gua.. ops.. Lady boy. the funniest joker ah gua award goes to him.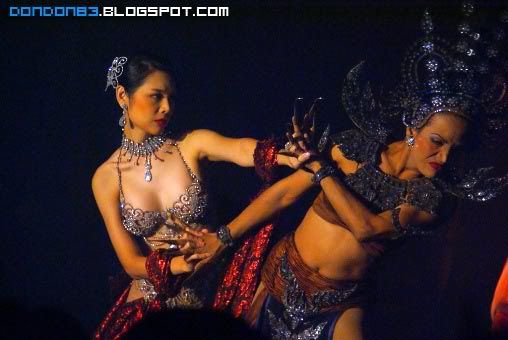 Angel and Demon. pretty ah gua beat by the not so pretty ah gua. why Not so Pretty ah gua so san fu ? because of the pretty ah gua See Trough Bra? hahaha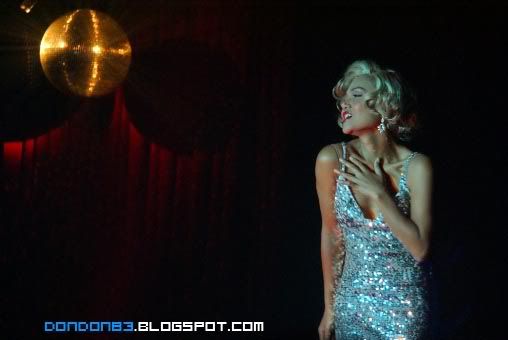 I was like WOW!!! he really look like her!! like travel trough time to get her here.



Moon Light Sonata? Korea Related dance...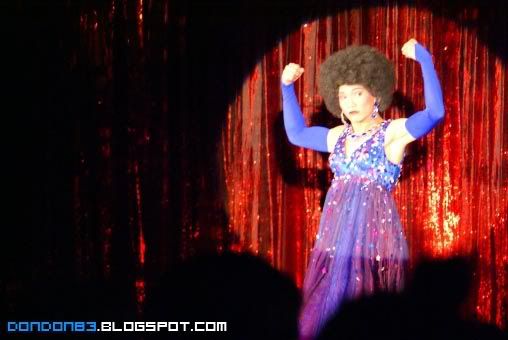 This JOKER made me laugh my lung out, he do lots of unexpected move to made you laugh.



The Group photos of AH GUA'SSSS .. gosh.... ah gua got huge market in thailand. dun play play..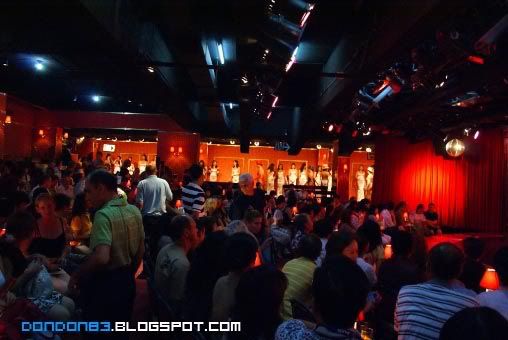 alll ah gua line up at the exit way.. becarefull, they will molest you!! hahaha. no lar.. they just wanna take picture with you to earn some TIPS out of you. dun want to give? they will touch u more! haha



That's Ah Gua and me. gosh.. dunno what they put inside their boob, feel HARD.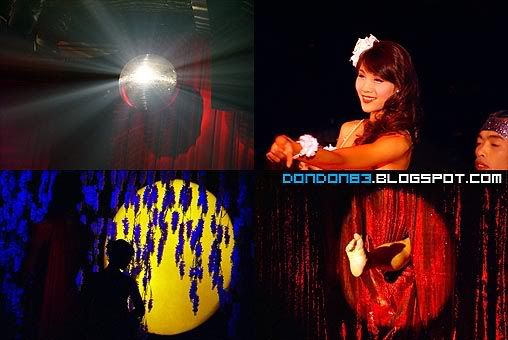 Here all the Calypso photo i got back in bangkok. some ah gua does look prettier than real lady out there. interesting performance out there.

After AhGua/Ladyboy show, we did went for ThaiGirl Show(a.k.a TigerShow) too. another joke we had here... they didn't call them Thai Girl SHow.
Me :"we want to go to see the Thai Girl Show"

Driver : "Morning Have, Night don't have."
Me:"huh?(scratching my head..), Thai Girl Show in morning??@.@"

Driver : "(Hand over the broucer.), tomorrow afternoon, we go."
Me :"(Opened up te broucher..then i faint) TIGER...... TEMPLE... =_= "
Driver : "Ya ya, we Eat Tom Yam, then go see Tiger"
Me :"............"
After further discuss with the driver.. then i we know.. they called it "PingPong Show"
why? coz they performing with pingpong.. it strictly not allow for photography inside.. so NO PHOTO. is seriously amazing what they perform with their... *ahem* part. smoking, blow cake candle, and treat there like doremon miracle pocket.. interesting!! althought we kena cheat.. they said is thai GIRL!!! but went in....... i saw.... AUNTY and MICHELIN

Thai Girl Show they said... but to me.. is either Thai Aunty show or Michelin Tyre Road Show. maybe because of we KENA TIPU!!!. that why gua... somehow i think Ah Gua Show Better than Thai AUNTY show..