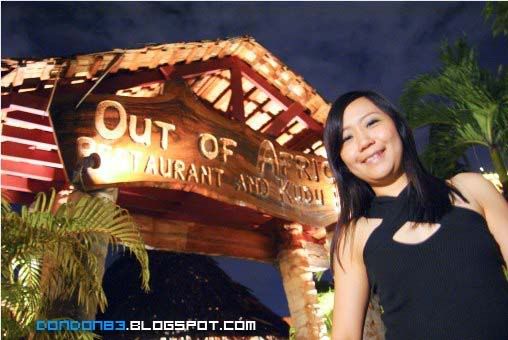 Here we are in front of the OUT OF AFRICA Restaurant ,the owner of this restaurant.. is a South African... interesting... restaurant suggested by Shin Lee.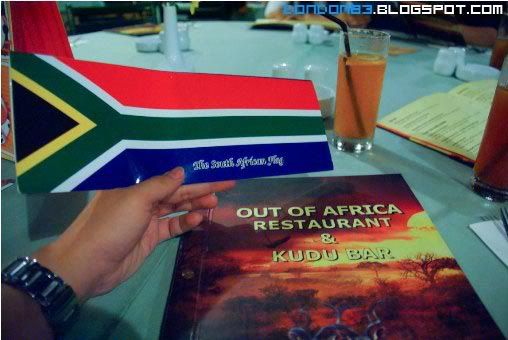 The Menu.. the Out OF Africa Restaurant.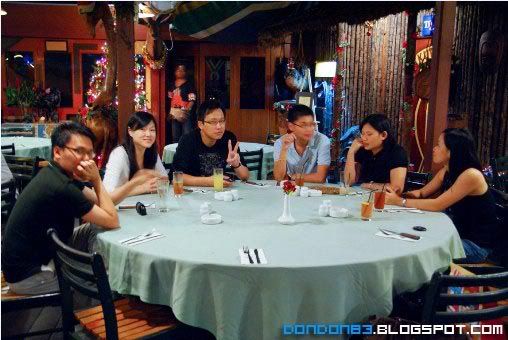 So Africa feel... yeah... how you know is Africa feel? they installed lots of FAN instead of AIR CONDITIONER.. sweating...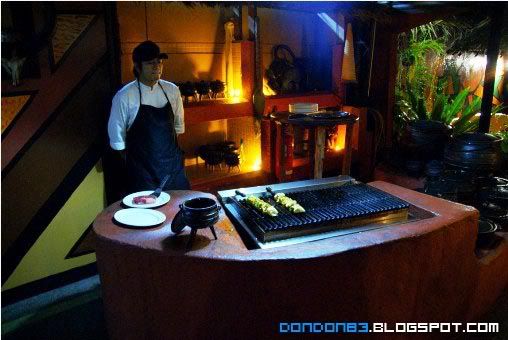 Kitchen is OPENED.. you can enjoy the AFRICAN cooking style? erm.. perhaps...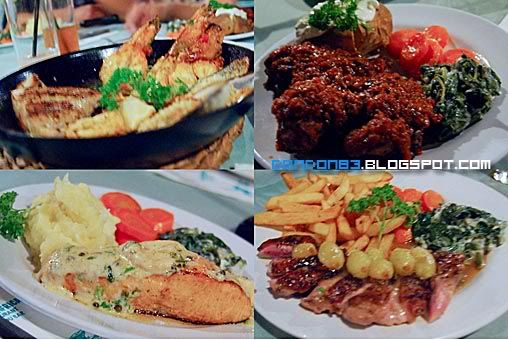 The Africa FOODS. yummy....
Keng Kit trying very very hard to blow off his candle... but then.....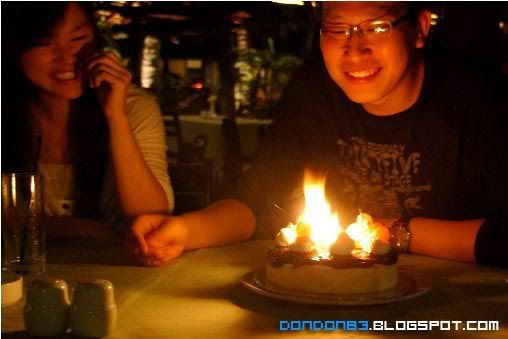 It just happen to stay alive. hahaha, his face reaction is funny.. too bad no camcorder to record it down XD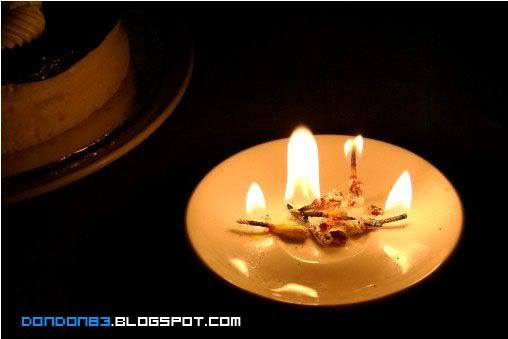 The eternity candle.. decided to pull off instead of blow off...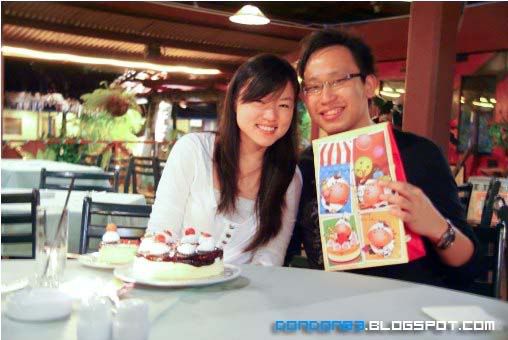 The Happy birthday boy KengKit. Happy Birthday~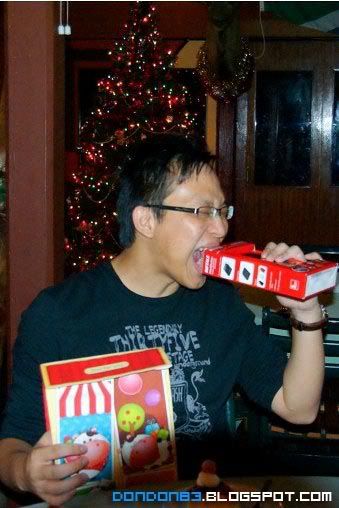 Kengkit birthday present is a Buffalo.. (he already trying to bite it ) ....external hard disk....-_-|||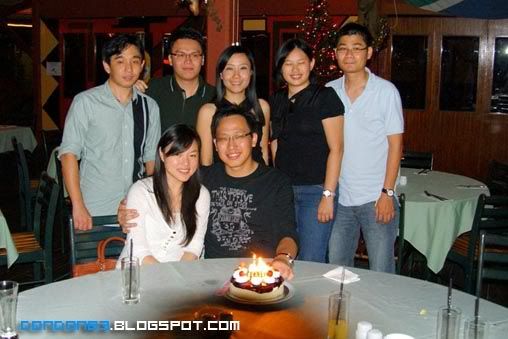 Those who went to Africa......for kengkit birthday celebration.