my friend Sharon Lau invites me to go to her wedding.. as a photographer too.. ok.. and i told her that i don't know how to get there.. and she told me she will e mail me how to get there.. and i received this Doc. i'm impressed... wow! Junction provided with screen shot some more. Salute!!!
the Red Zhi Mui Army..all pretty gal.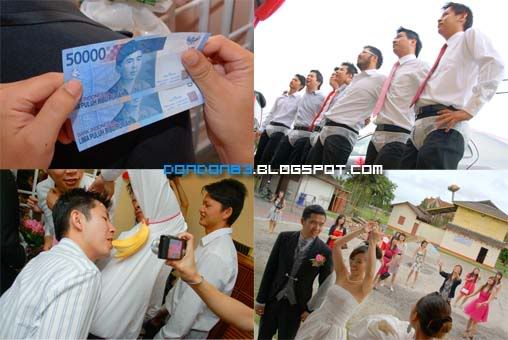 they sure Greedy... request for 50,000, luckily they prepared.. banana at armpit.. erm.. good luck..
would you .... "I DO!".. ok married.
The moment they walking out from the church.
Drink... the 交杯酒, Cross Glass Wine?? hpmph
Sharon Lau and Mao Hong. Congratulation!
i Saw something weird... some bulky camera.. looks ain't cheap.. is HAS-A-BALL (Hasselblad) Medium Format camera!!! with Canon 580 EX II, well. it matched!!
more pic of the camera in action, i was told that camera worth RM80k+. wooot!!!