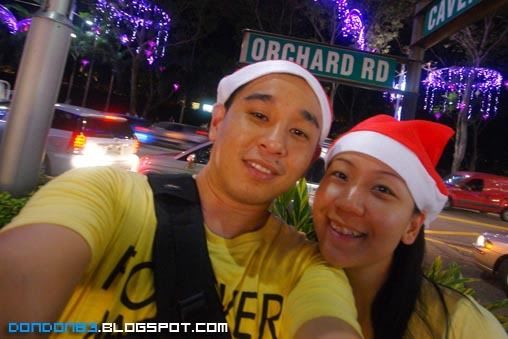 It's Christmas Eve! and most Christmas Feel place in Singapore? they said is Orchard Road.. and here we are.. but.. this year seem like a bit different.. disappointed...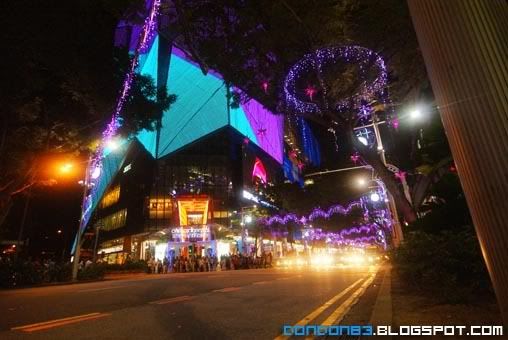 you can see some purple decoration hanging here and there.. i doubt is normal decoration.. it's only specially for Christmas deco isn't it? hmph.. maybe we just not there yet.. let walk further down and see what can we find.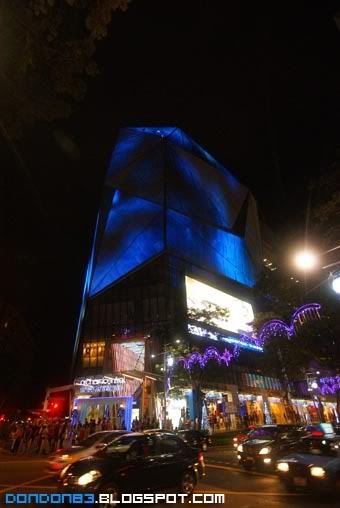 happen to spot this building/shopping mall which entires building is a gigantic Screen. awesome!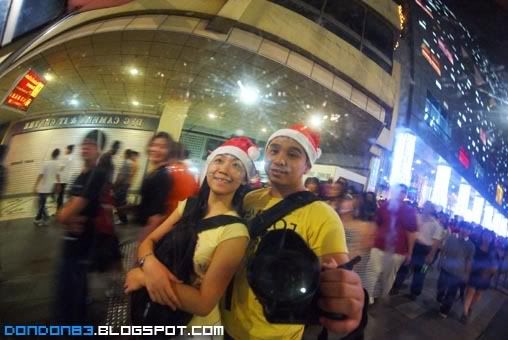 while walking down further.. grab a photo os US. hehehehe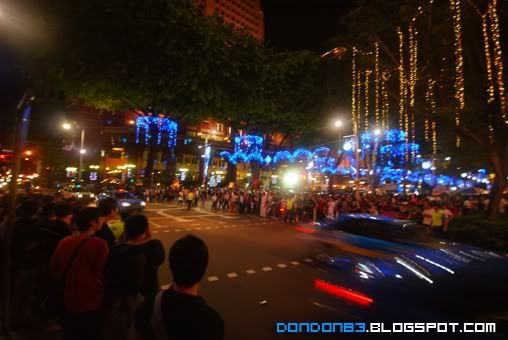 further down.. we notice there is the crowd! and slightly different decoration.. is it here??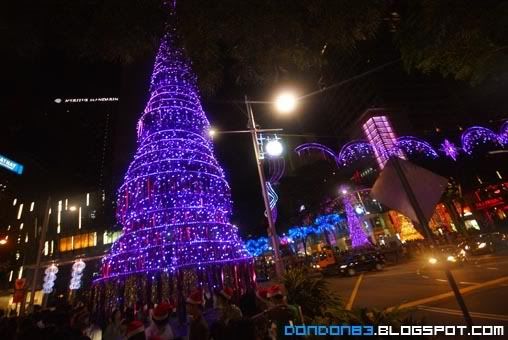 maybe we're here. finally can see some Christmas tree decoration. woohooo.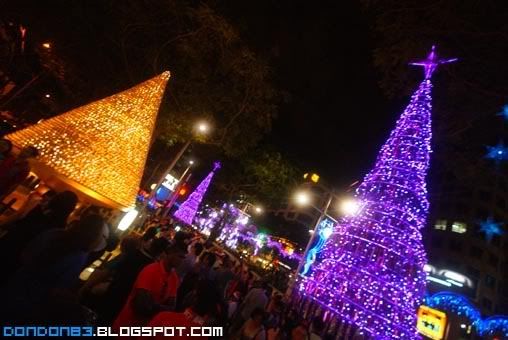 few more Christmas tree along the street.the Christmas is coming!! the last time i been here.. i spot a lot of unique and extraordinary Christmas tree, so we decided to spot some..
Ferroro Rocher Christmas Tree. oh gosh!! there's plenty of Rerrero Rocher!!!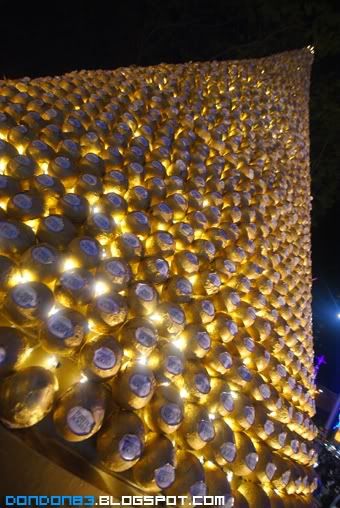 look at the Chocolate tree.the Rerrero Rocher! can i steal one? oh wait.. it look bigger.. erm.. yeah.. it is bigger.. oh.. whch mean is fake.. no chocolate in it.. i thought i can grab 1 or 2 from the tree / . \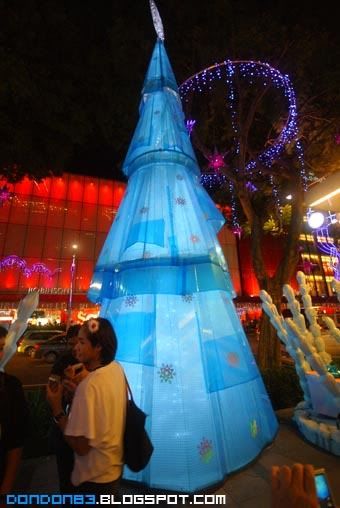 erm.. a low cost christmas tree??? hmph....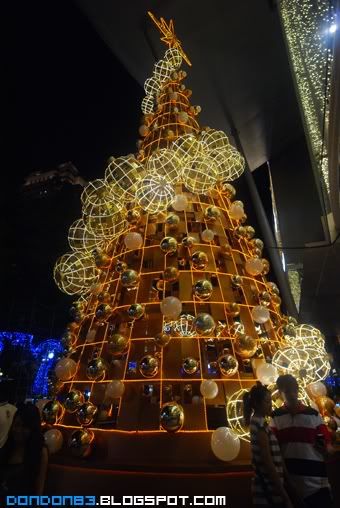 another unique Christmas tree i managed to spot.. i guess this would the last unique tree i managed to spot.. there is way lesser trees compare to my previous
Singapore visit back in 2007
.. economy crisis? cause they lose all theses
special unique Christmas Trees
in orchard road? way.. maybe we expect more than that.. kinda disappointed with it..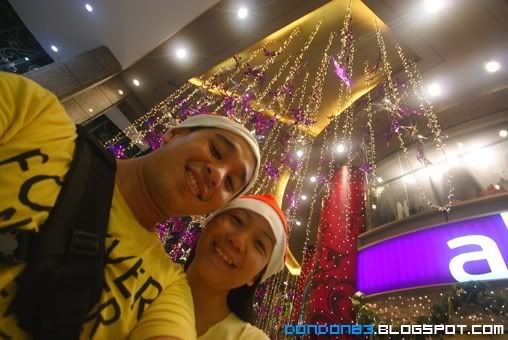 anyway, that how we enjoy Christmas eve in Singapore. and i keep my camera safe in my bag after this shot. why? cause the countdown going to start soon, and i can foresee there will be a lot's of SNOW SPRAY WAR. so there is no photo during the war. Merry Christmas everybody!! Merry Christmas Singapore!!