A.B.C Birthday celebration, A Mok, B Mok,Carole birthday celebration.
The pity Cheese cake..which happen to felt down and kissed floor of Full house... haihz... and endup miss-shaped cheese cake.. T_T..by a careless Staff there...
Think he can go away by "Sorry,Goodbye"? no way! haha, these few slide REPLACEMENT cake given.. hmph.. ok.. better than nothing...
The Birthday Girl with her pity-full cheese cake...
OK, make a wish and BLOW your OWN candle!
some others Fullhouse Photo's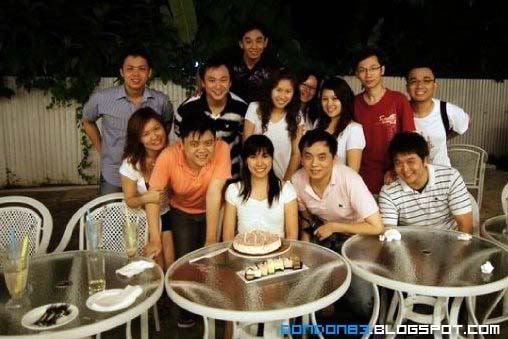 The Sampative Group to Full House Yap Kwan Seng again