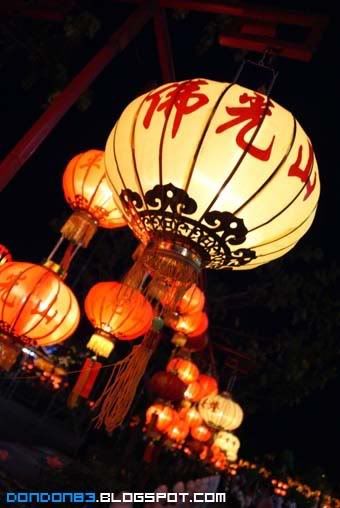 Here i am here in FGS again. what FGS mean?? The Mountain of Buddha Light. ahaha, OK.. i direct translate only.. :P
One Malaysia? the 3 Tiger up there represent 3 different race in malaysia, Red for Chinese, Green for Malays, and Purple for India.
Wishes Tree, peoples throw a ribbon and coin with their wish written in it, and throw toward the tree and let it hang in there. then wait your wish to come true.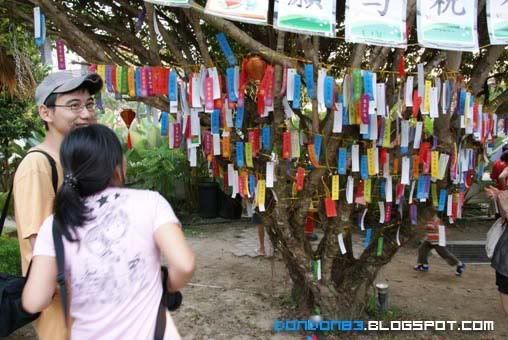 Another ddifferent type of wish treee.. hmph.. can read others ppl wish here. kakakkaka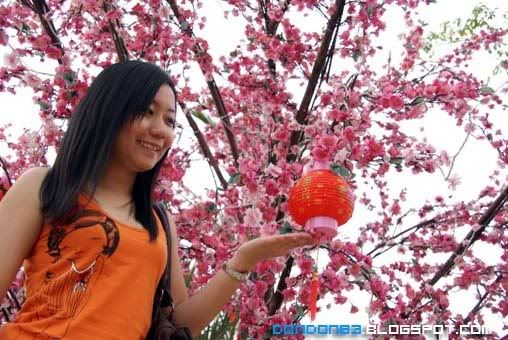 Pink Blossom.. of ourse.. they aren't real.... but still look nice and feel like CNY.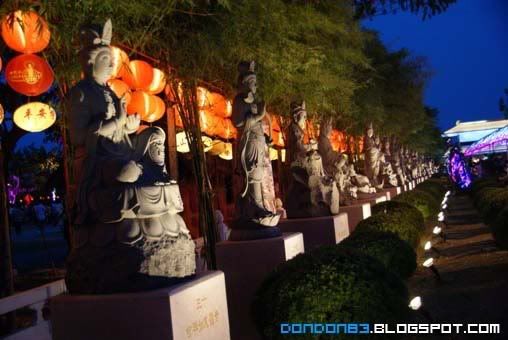 The light illuminate the Buddha statue
The Galaxy corridor ? full with white LED light , just like million start on sky.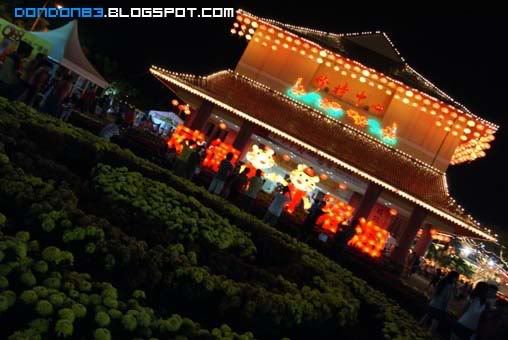 In front of the temple.. it glow in the night and make it look wonderful.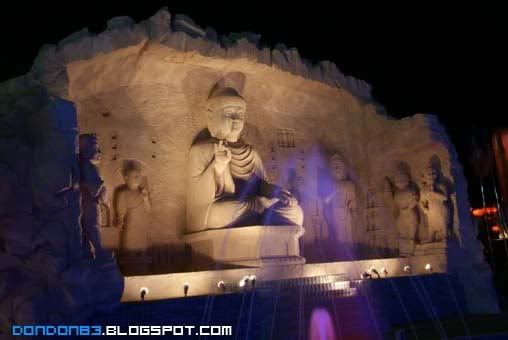 Buddha Statue.. this statue wall look special.. awesome.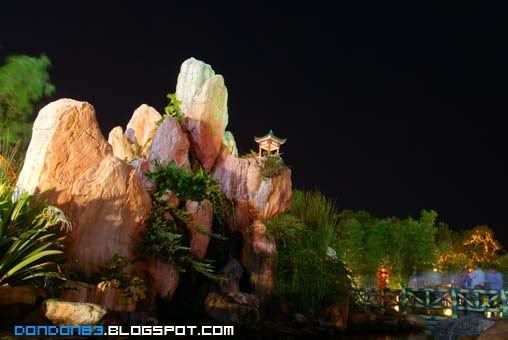 some Miniature decoration.. look like paradise.... world that exist in novel.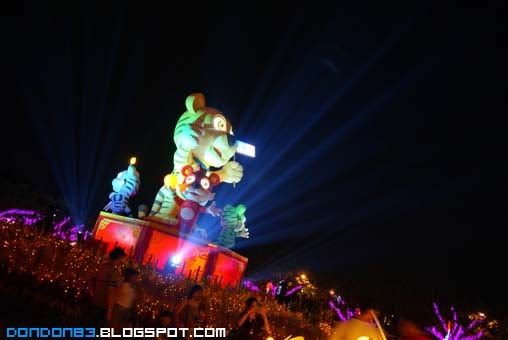 The Glowing and Rotating Tiger.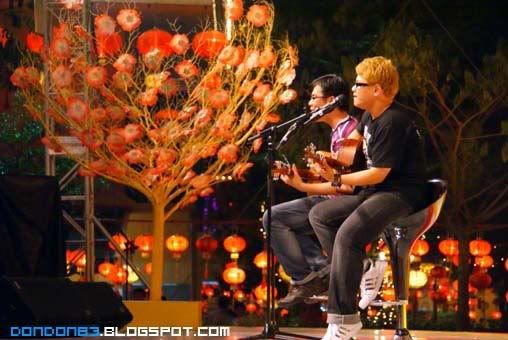 Some Unplug performance on the stage... gosh.. i like performance.. like their song.. relaxing.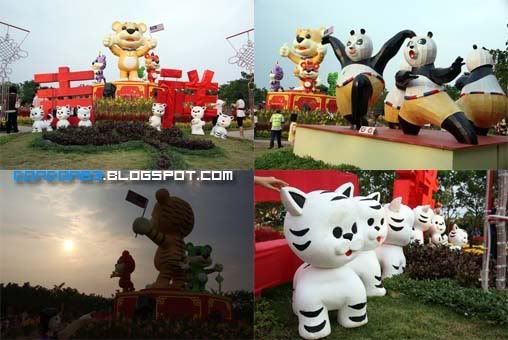 Some Decoration can be found there.. yeah.. obviously.. Tiger is their themes. how to pronounce Tiger in Malays? easier way.. it sound like.."Hairy Meow".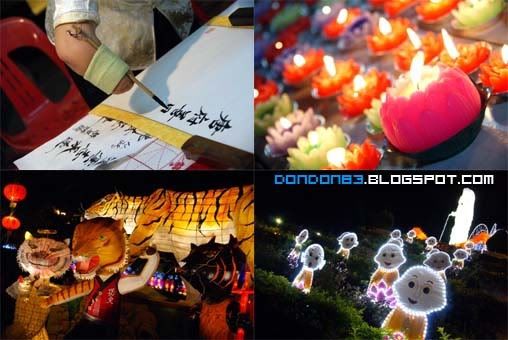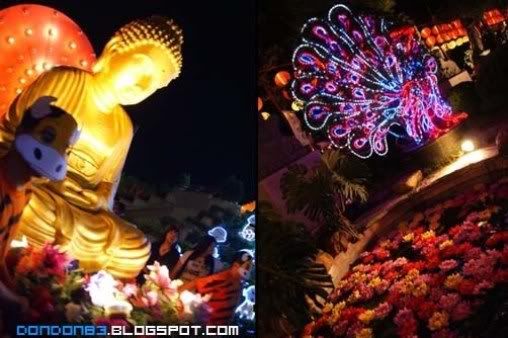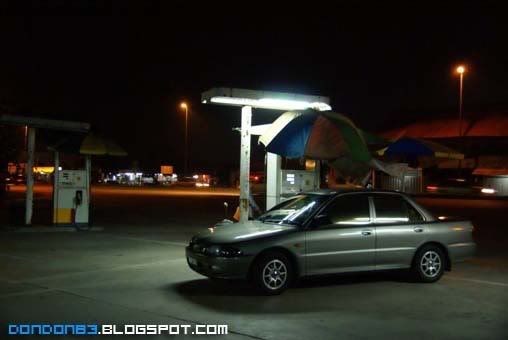 we found a SHELL Station nearby there before we head back to our home.... and noticed that.. is operate by chinese owner.. surprise that i tot all petrol station run by bumiputra? and ... it is another Terrible Petrol Station after the 1 i found at
Sg.Lembing town
...