10 years ago, i leave Sandakan to Kuala Lumpur for further studies.. then lesser and lesser for me to go back Sandakan. and this year due to Young wedding.. and i received a call from Hock Ning for Sudden SungSiew Grads Gathering.. ok.. let's meet some OLD FRIENDS!!!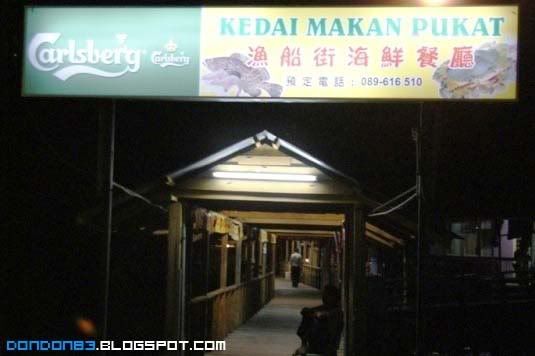 Fisherman Village. a restaurant that build on top on sea side. actually having dinner on top of sea. Never been here.. it's feel like a Illegal Structure by foreigner. must be reason why this place is selected for gathering.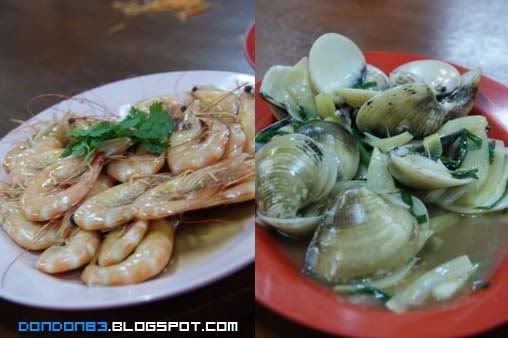 See Food? it's Sea FOOD'S!!! it's SANDAKAN seafoodS!!!! it's CHEAP!!!! summore there is 2 people there got relative relationship with this restaurant... hahahaha. what u expect!! unbelievable cheap price !!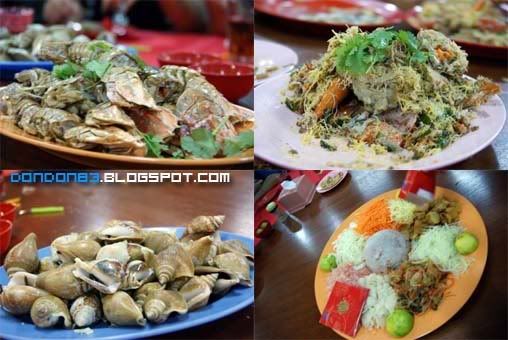 yummy yummy yummy! long time didn't enjoy seafood in sandakan jor muahaha.. hmph.. that night no ppl order my fav dish FISH ar?? aiseh.... nvm... order jor also cannot finished...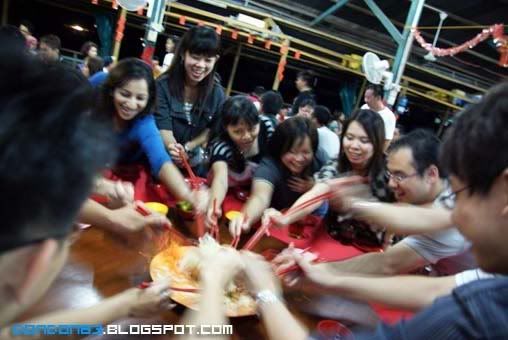 Lou Shang ar~~~ lou lou lou~ fung shan shui hei ar~~ lou lou lou~ dun let it stop~ continue lou~~~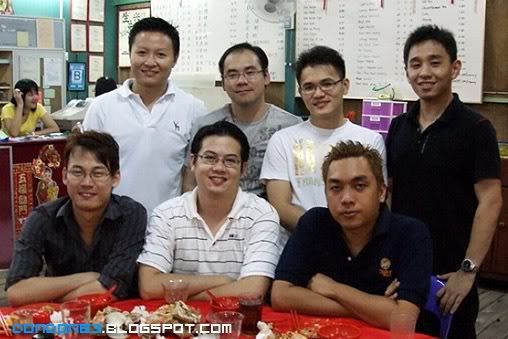 SungSiew Tough Guys,
AhJiao , HockNing , VunCheong , Donny
KeeUei , CheeKang , Brian .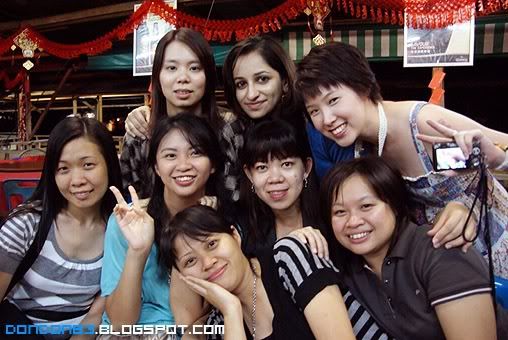 SungSiew Pretty Ladies.
YunWen , Vidhya , ShuYee
YeeVun , KuinYee , Nancy , Oi Yee
Set Nee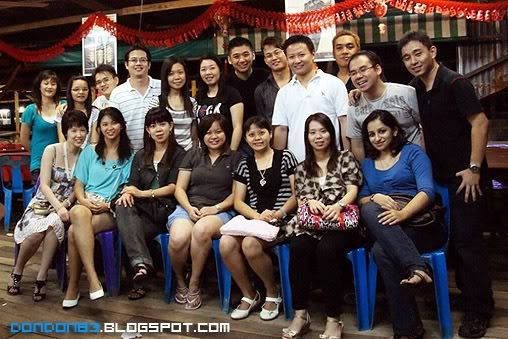 SungSiew 2000 Grads, Class 5C who attended this Gathering. a nice Memories. feeling great to see everyone once again :).
having Lot's of fun with my ex-classmate,10 years after grads.some look exactly the same, and some look exactly different! beside, i did bullied some of them.. also kena bullied by some of them XD. oh ya.. millions thanks to the Organizer Hock Ning!
this night is a night to remember. great memory, happy to see everyone again :' )