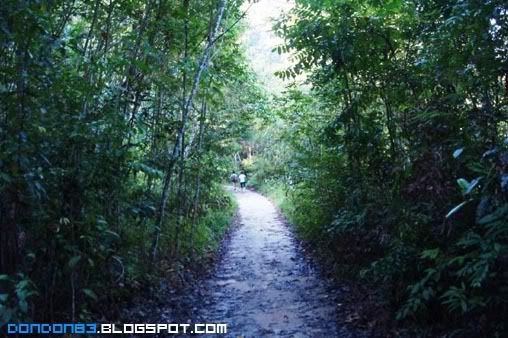 Heading into the jungle again. yeah.. jungle trekking time. heading to Chiling WaterFall once again.
we almost get disappointed when we notice the main entrance is CLOSED and LOCKED. no way we heading back after hours of travelling from KL. so... we decided.. to CLIMB OVER. (Advice: you will be fined if caught by them).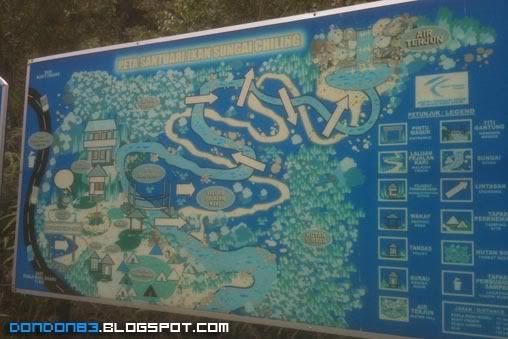 After we climbed over.. we notice they should already open the gate.. seem like they late for work? hmph.. and i found the map.. color already washed out compare to the first time i been here.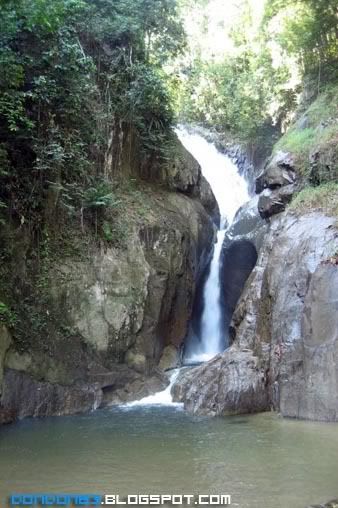 i skipped taking picture along the way. and here you go, the Destination waterfall. i present u ... the CHILING WATERFALL. yeah.. no one here yet. cause the main entrance haven't open yet.
Groups photos with Aries friend'S, Aries Colleague.
After a while, some peoples coming in, and they told us that the gates already open.. ah ha~ really guard late for work. XD.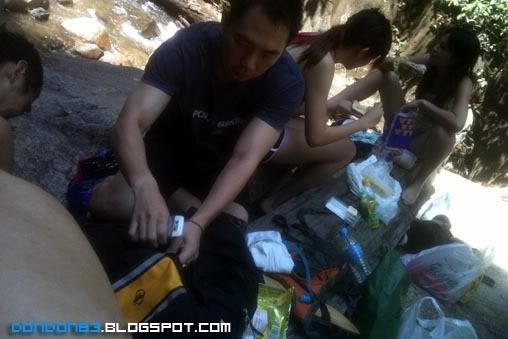 grab our meal here , a.k.a Lunch, Thanks for the meal. hehehhe
hehehe, silly me trying to sun dry my cloths, socks, and rubber shoe. :p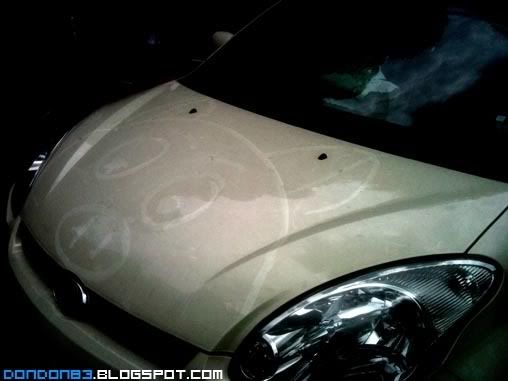 i'm riding on a white piggy to go Chiling this time. This is the picture of the legendary WHITE PIG! cute hor?erm.. a bit dirty la. hehehe, pig ma.
Related Entries:
[March2008] -
lets-find-chiling-waterfall