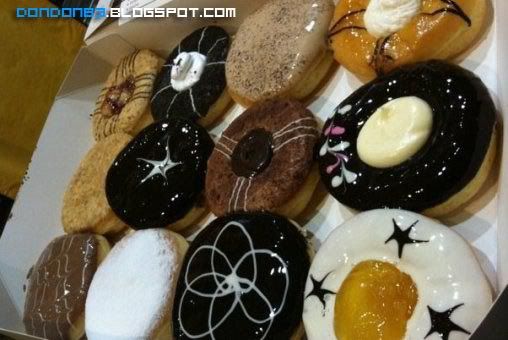 This year.. i had a little special birthday. Thanks to Kanasai Groups of peoples.. i got a new name.. :S.. related to this picture... they called m Doughnut Don =_=""
They bought 6 dozen, YES~!!!! SIX DOZEN!! ENAM DOZEN!!! LOK DA!!! Donuts... wondering will the Big Apple staff gone Nuts preparing 6 dozen Doughnut?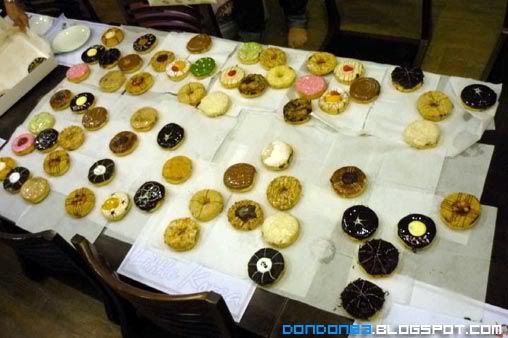 let's see what KANASAI people do with the SIX DOZEN of Doughnut!.. a surprise celebration for me. with a "HAPPY BDAY" on the table! arranged with Doughnut.
Don'z with the Doughnut'S words on the table.. touching.. creative. hahaha..
and we cheers with Doughnuts =_=a... luckily no ppl come bottoms up Doughnuts with me. LOL.
and this place is Little Korea located at Solaris, Mont Kiara.. and here we go with some Korea Foods.. "how about the Doughnut?" honestly.. i really worried that they will ask me to finished all of them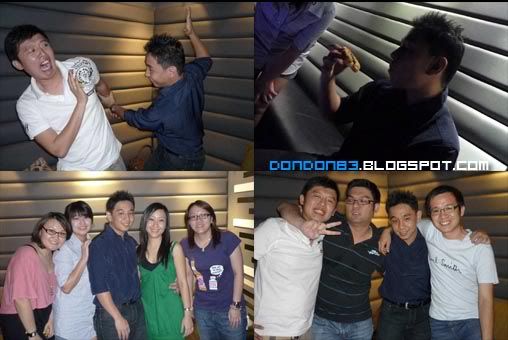 as usual, they WILL have second round.. and then.. here we are.. guess i hurt someone while i a bit weng weng dei :P..
and.... my Birthday Doughnut a.k.a Birthday Cake.. gosh.. 1st time blow candle on Doughnuts. hahhaa.
and that's all for my Doughnut CELEBRATION, and after this.. i got a sickness called Doughnut-Phobia. we devided the Donuts everyone, i bring back 2 BOX of Doughnuts home.. Eat and Take . LOL.
again, Thanks kanasai people for the preparation and effort. hehehe okok, especially thanks Palia Ann for the palia but not so palia idea for my celebration. hehe. Thnaks :')