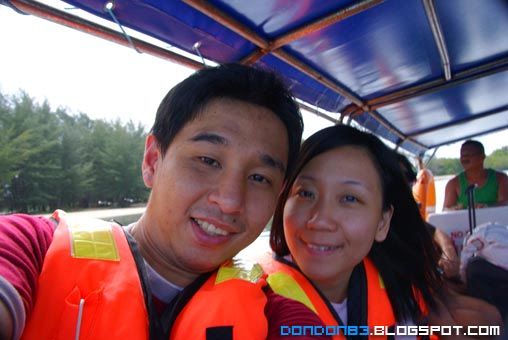 okay.. we're heading a an island... the Lang Tengah island..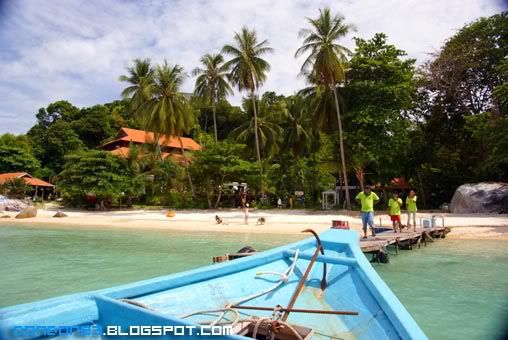 we just arrived. let make a landing foot prints on the beach :D. marked .
The resort where we stay. is D'Coconut Lagoon.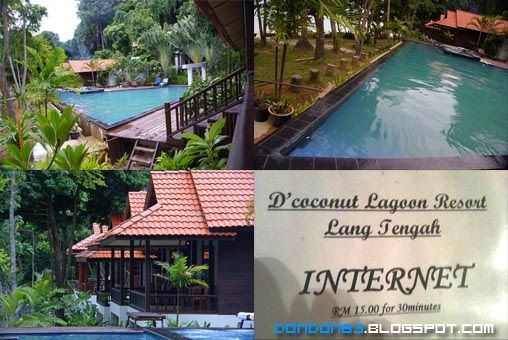 nice environment, got nice swimming pool and jacuzzi..i was shock by their internet charges.. gosh.. RM30 for an hour usage. wow..... i just paying RM2 for an hour in Cyber Cafe near my house..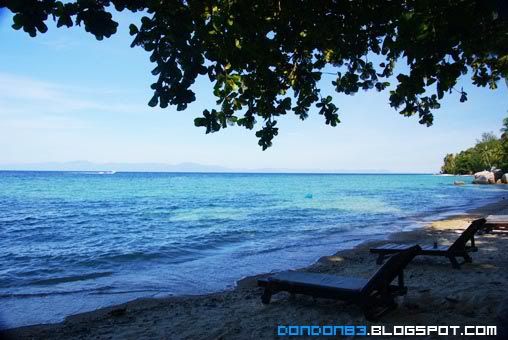 and this is Beach of East Weng D'Coconut Lagoon, where my my room is located here.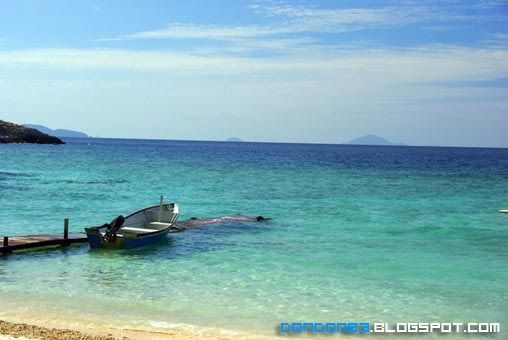 Early morning. i went to the beach and expect for something nice.. sunrise,but i no luck for that.. instead.. a nice beach is in front of my eyes.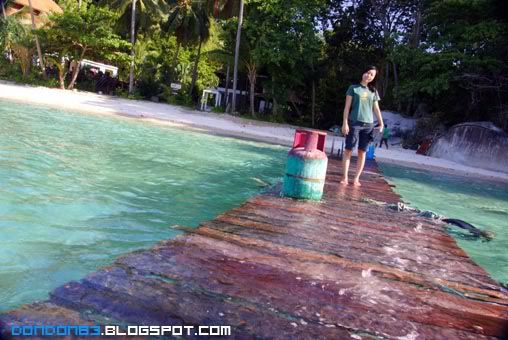 The Floating Bridge, you will only see this during morning. yeah.. only happen in morning.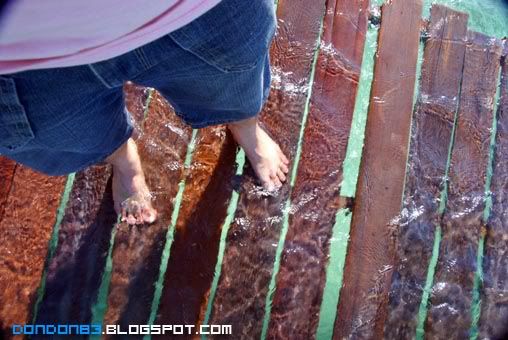 it's ngam ngam reach the bridge level. feel like walking ON water. :D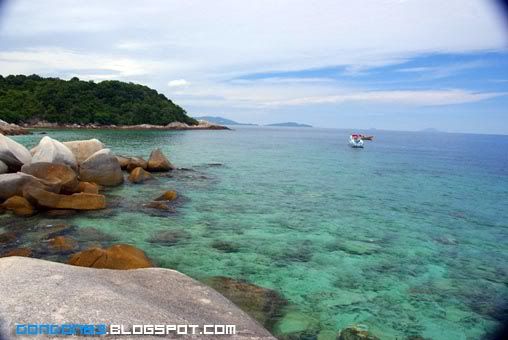 i tried to climb on some rock to get higher ground. and expect can see some nice coral through the clear water.. but then.. mostly are dead coral or rocks.. hmph...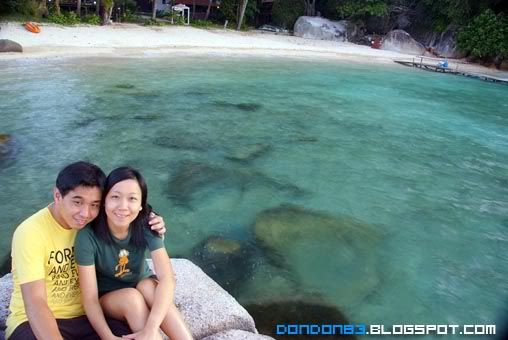 Don'z and Shin at Lang Tengah Beach. expecting sunrise.. but no luck.... something blocked the view.. guess what's that? The ISLAND T__T. to get to best location for sunrise, must jungle trucking for around 1 hours. erm.. no good sunrise in this trip...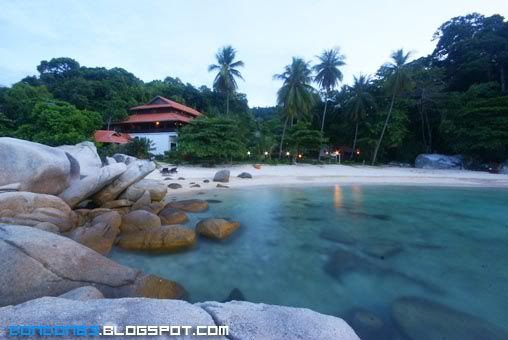 That all the Length of the beach for the front .. and that's D.Coconut resort. yeah.. beside that.. is ROCKS! where we standing... i expect the beach this short... :S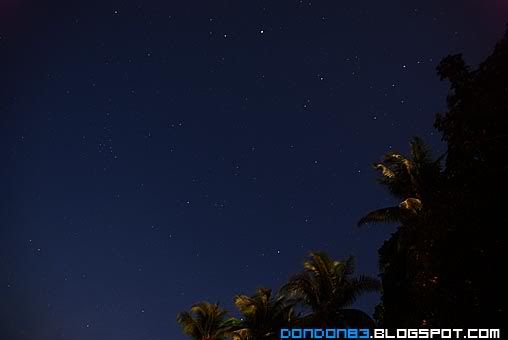 Night in Lang Tengah. didn't know tonight is a night of full moon... kinda hard to take good stary sky.. but still much better stary night view compare to what i see in city.
Life Jacket On, and we're on the boat to go home.. haihz.. is time to go home again... no snorkeling photos this time.. dun have a water proved camera with me in this trip..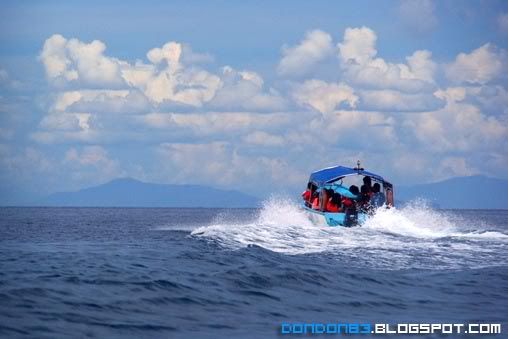 it's time to say byebye t lang tengah. try to find my foot prints i left back there, if you managed to find it :D