Sometime ago.. i received a email.. for a Sushi stall grand opening promotion.. and what so special about it? haha, some even ask me is it my stall? what the??? what made them think that way?
Tada..... look what i found in Menara Weld?? DonDonSushi? My Sushi Stall?? how come i don't know about this stall at all? no wonder my friend sound so weird...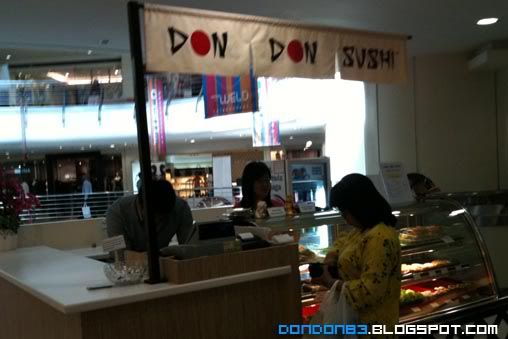 Here is the overall of the Stall.. no Table.. no chair.. only for take away.. sigh.....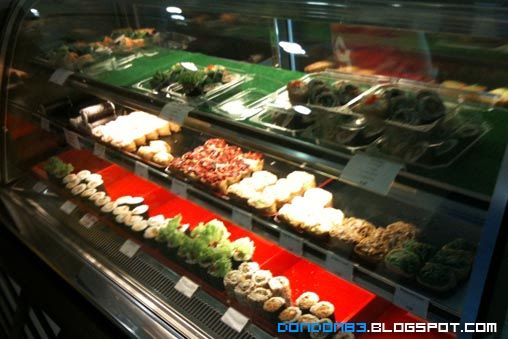 Sushi Choice available for DONDON Sushi, i noticed that their SIZE is bigger than ordinary sushi. nice.. i like :P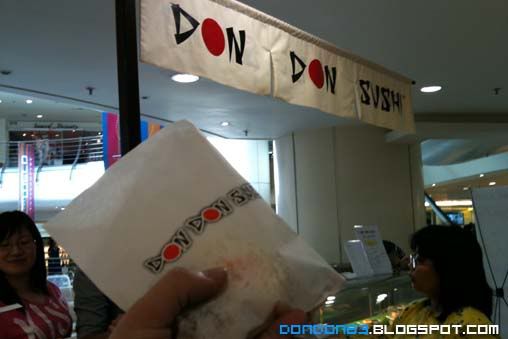 okay.. decided to give a try of Their (my name) sushi. haha, since they use my nickname, jau BONG CHAN har lar.. summore not good also go Gao Gao Zhen(snap here snap there), mou Bong Chan(No buy Sushi).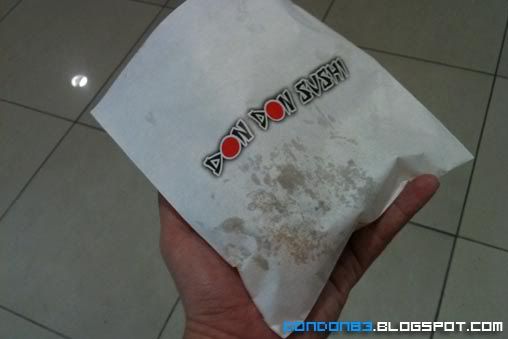 here you go, a PACK of DONDON Sushi in DONDON hand. my After Lunch Snack? hehhee