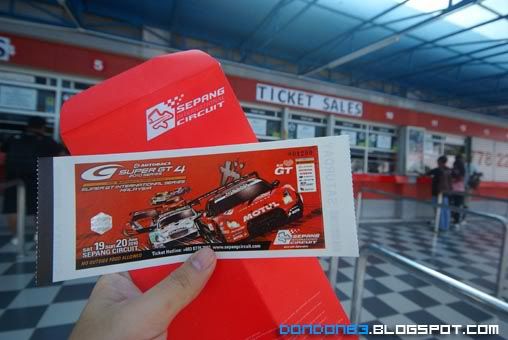 Here' my Super GT Ticket's.. it's Valid for 3 day's.. T_T but i only managed to attend last day of the event....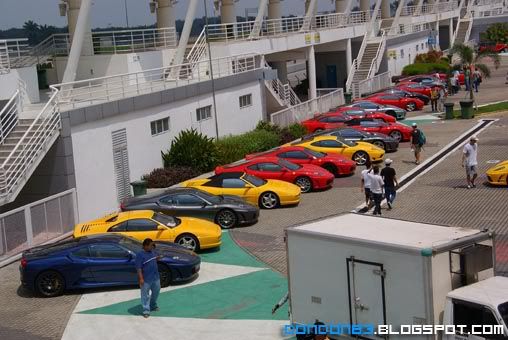 and i noticed that.. some of the people'S here are breathtakingly RICH. these Horses can tell's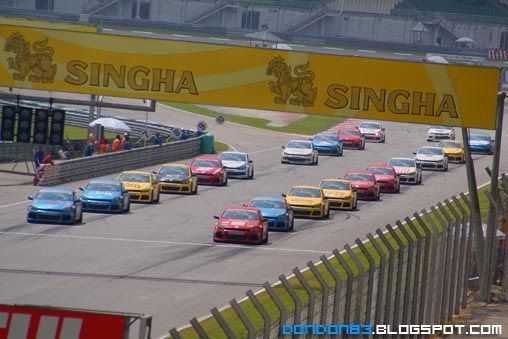 when i sit downs.. aiks??? are those GT Race i'm expecting? ohh.. is VW Siricco race now . no wonder... dun scare me. i not paying the ticket for these race -_-|||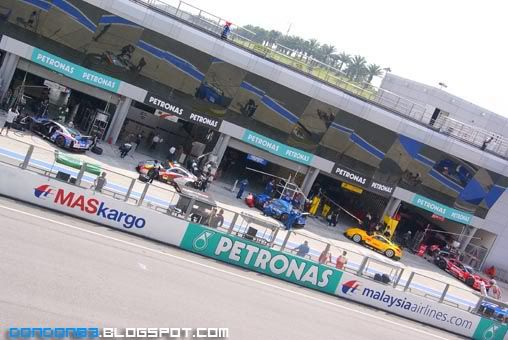 the Racer Garages.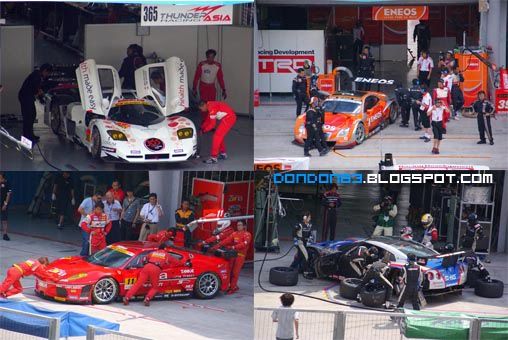 Pit work garage. where they busy checking and preparation for the machine's to enter race track.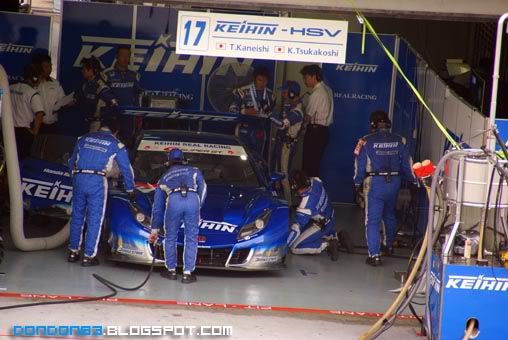 woot!! this is the Racing Machine i hope to see. Honda HSV. Honda initially panned to replace Honda NSX by this, but then they decided to cancelled these model to production.. so.. now only can see it in Super GT races.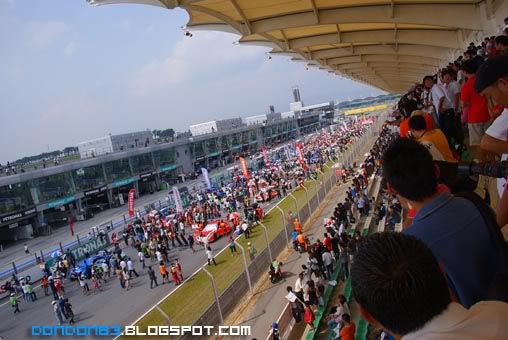 wow.. look at that crowd... i wish to be down there too... but i can't... have to purchase ANOTHER ticket if you wanted to go down... aiks...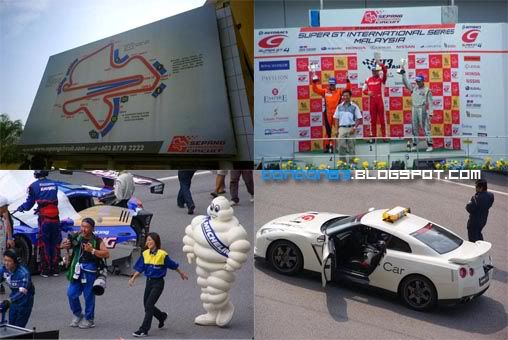 They using latest R35 as safety car. Michelin also here to change tyre?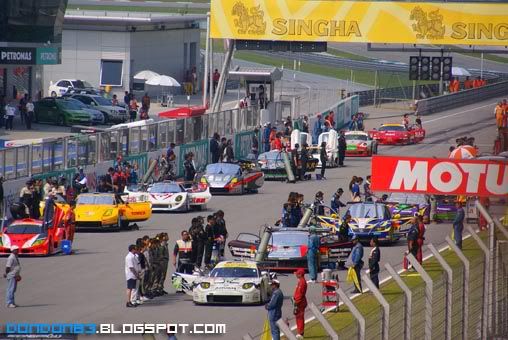 okok, GT Race Machine is on the Starting Position. it's going to start very soon. i'm ready!!
There goes the Racing Machines. Ferrari,Porsche, Lamborghini, Aston Martin, Honda HSV, Skyline R35, Lexus, McLaren F1, all's is in the Race Tracks.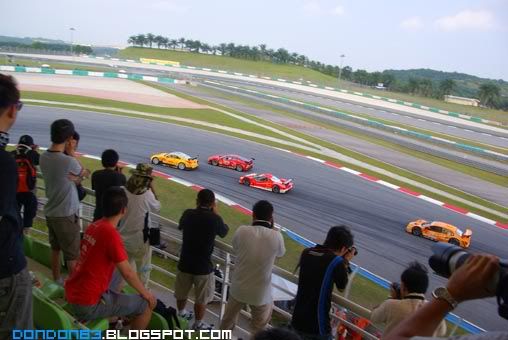 Also another great opportunity for photographer to snap snap snap.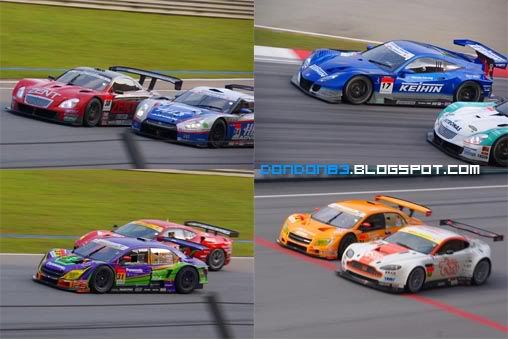 Racing Machine's on the Track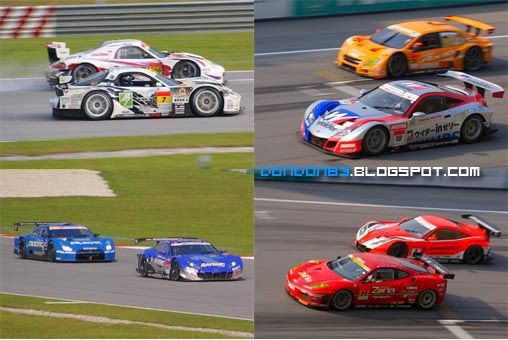 Racing Machine's of Super GT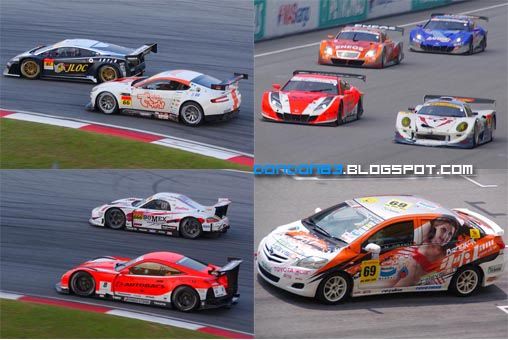 haha, these is 1 VOIS race car decoration pull my attention during Vios and ... and i believe u can tell why...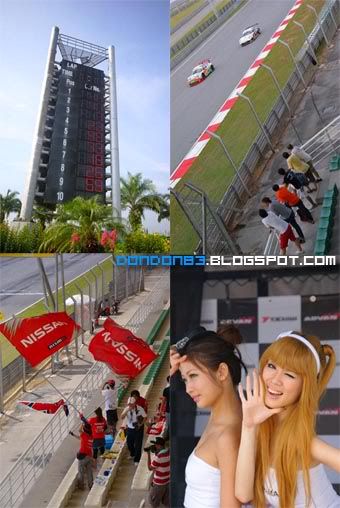 some more photo of the Sepang Super GT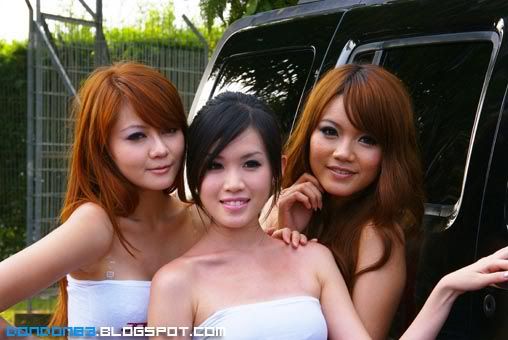 I Guess this is the only GT Girls i managed to take. wait... are they GT girl? hehehhe