Eversince i tried
Giant Yankee Burger
from
NewYork NewYork Deli
, i tot that's the biggest Burger in town, somehow.. i heard peoples out there sying there is a 12" Tall Mixed Meat Burger!!! OMG!!! i must try That!!!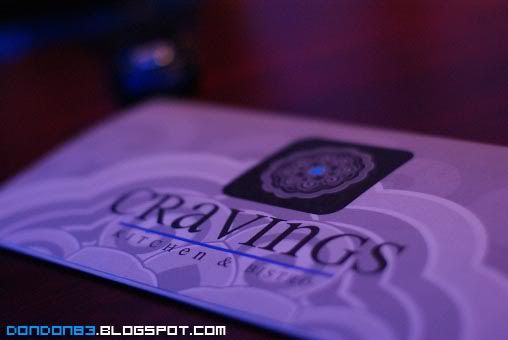 Craving that located at Sunway Giza Mall. i wanted to visit here ever since i noticed they have a 12" Burger. Thanks for Birthday Girls AhYee and SokKim, now i got reason to visit here :D
Craving Signature FOOD, kinda Special. but.. but.. but.. i looking forward to something else MORE special. :P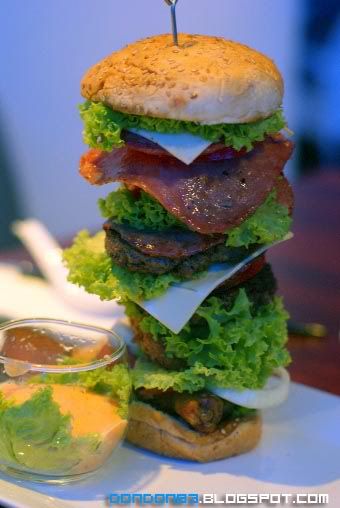 Here come the MONSTER BURGER!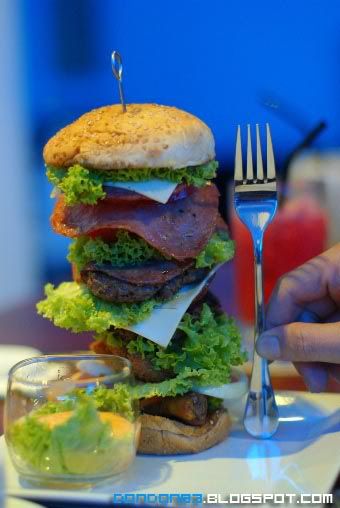 They said.. the Monster Burger Shrink...no longer 12 Inches, yupe.. when i reach there.. 12" were erased from the menu... it's kinda disappointed... but Monster Burger still Tallest Burger i ever see, erm.. Ate i mean. This is the
12" burger
(taken from
uLi~
)
i tot i will be eating...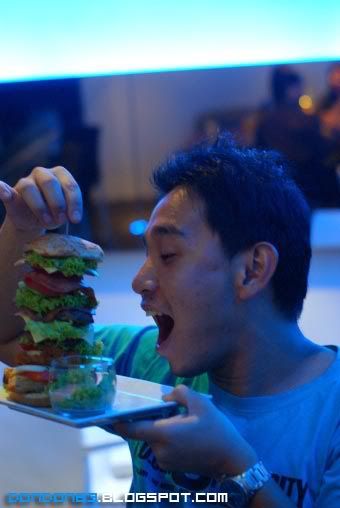 Don't Care, Better than nothing, time to take down the monster burger. Don'z Want Eat Monster Burger.. Don'z mouth not big enough...T_T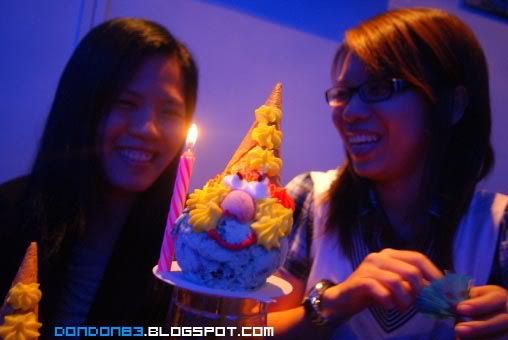 Happy Birthday to you~ happy birthday To you~ fast!! before the candle melt the IceCream.
Ice Cream Time!!! they want a eat the ice cream in different way. here you go XD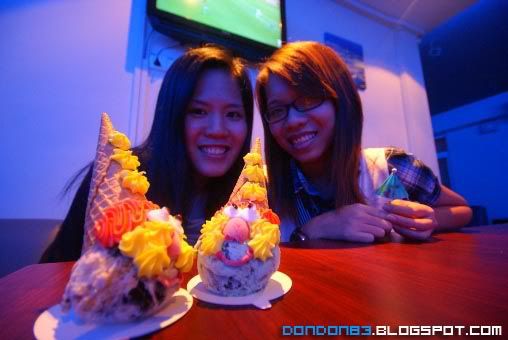 Okay.. our main person showtime, they are 2 Birthday Girl with 2 Birthday ice cream.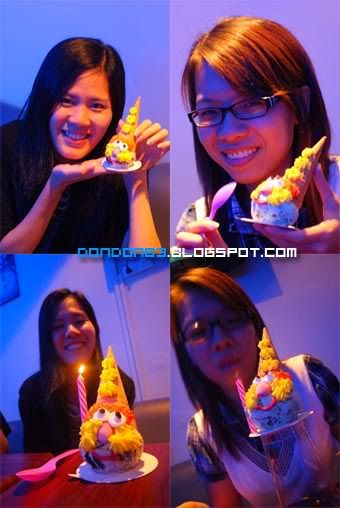 Birthday Yee and Birthday Sok Kim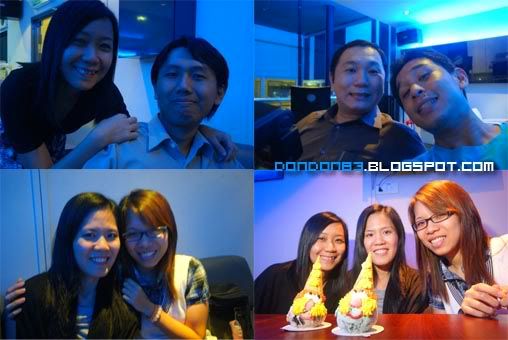 The Burger Hunter and the Birthday Girl'S.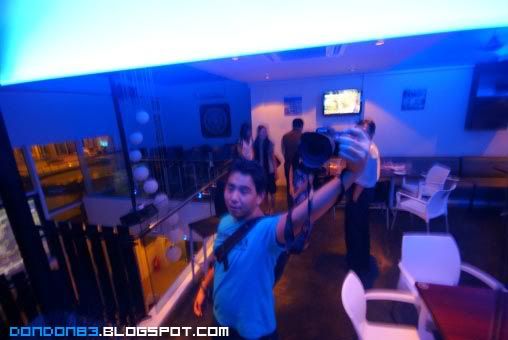 Simply grab a shot Craving 2nd Floor.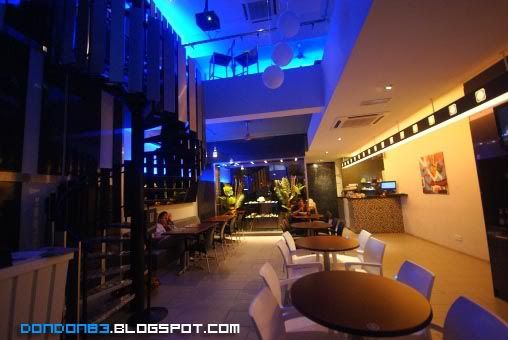 Inside Craving Restaurant Environment View
what you can see from Outside of the restaurant. yupe. it's located at Sunway Giza.
Address : Ground & Mezzanine Floors, Jalan PJU 5/14 Sunway Giza, Kota Damansara, 47810 Petaling Jaya, Selangor.
Tel: +603 6148 3629
Location :
SunwayGiza