early in the morning..rainbow fall, here i come!! ready everyone? need about 1 hours 4x4 ride from the lembing town.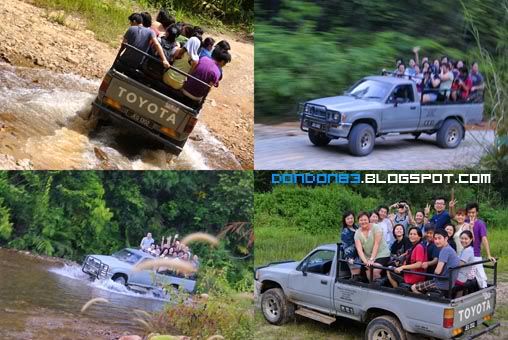 Our 4x4 ride, cross mountain cross river, everything OK! as long as you pay for it :P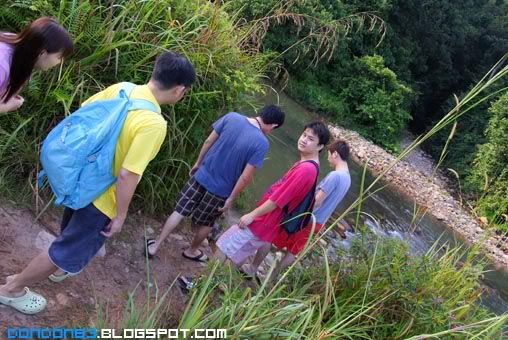 oh.. here start the journey of the rainbow fall.
after a while trekking... i hear some sound coming from the mist.. and i see...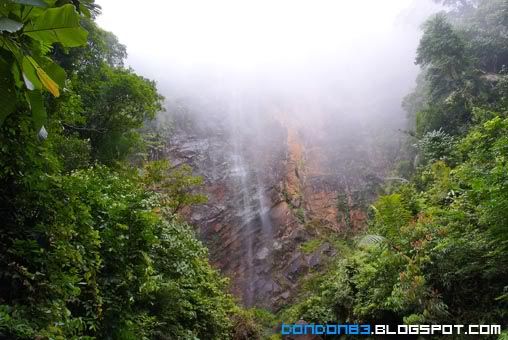 the RAINBOW WATERFALL!! erm.. let get closer..
here i am under the rainbow waterfall.. yippie!! where's the rainbow??
wow.. great view of the rainbow fall..eh? hidden in deep jungle.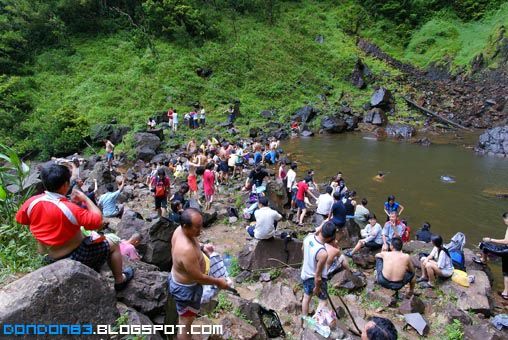 as time passes.. more ppl made their way to this rainbow fall.. everyone waiting for the same thing to appear.. RAINBOW..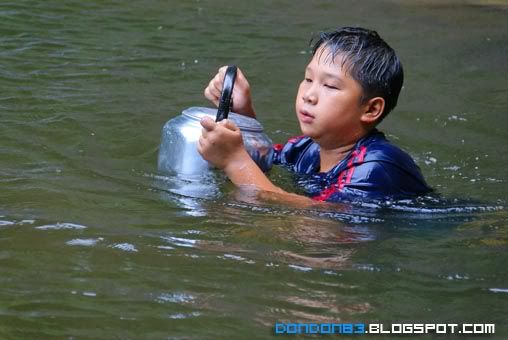 this boy swim across the pool with the floating teapot! hahaha. he go to collect Clean water for cooking.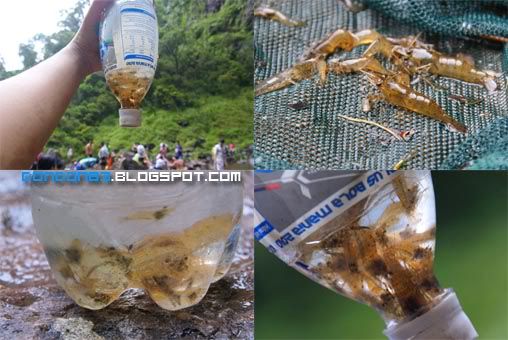 the boy show me this 100 plus bottler.. and there is definitely something in it. let get some and have a look.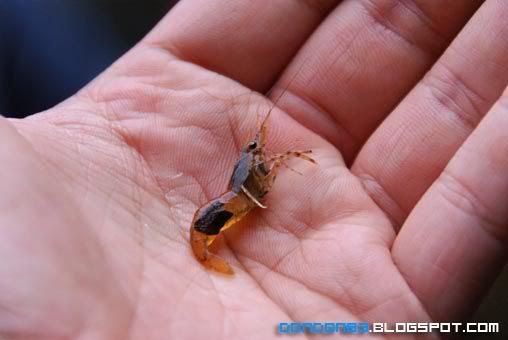 guess what the boy show me? a Shrimp!!!! tiny Shrimp! gosh.. this place got Shrimp!!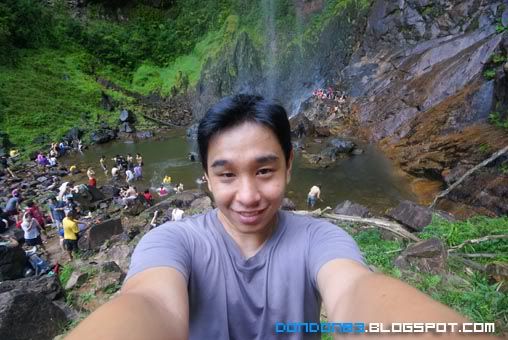 ok. let me cam-ho with the waterfall, that's rainbow-less waterfall behind me.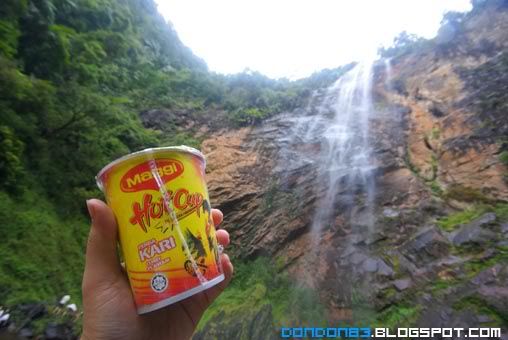 i tot what our breakfast might be.. here we are.. the HOT CUP Maggi mee. eh boy! where the Shrimp just now? can catch more mar?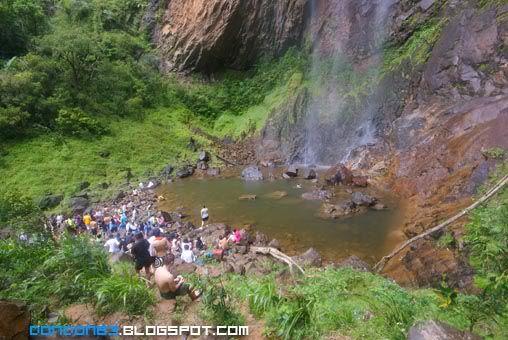 seem like today is not a good day for Rainbow.. there is no visible rainbow today.. sad....wrong timing.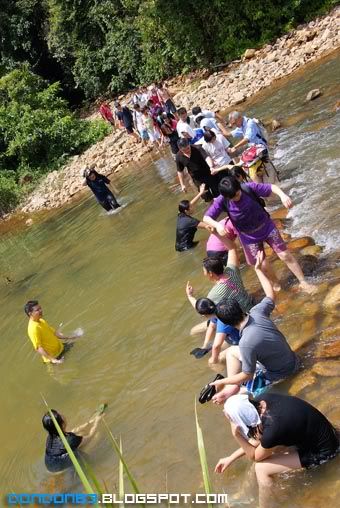 Crossing the last river , after that we heading back to hotel. and rainbow waterfall in the last activities in the list.
it suppose to look like this... picture of the Rainbow Fall...... too bad.. no luck this time..
better luck on last time
..but not yet own myself a dSLR yet.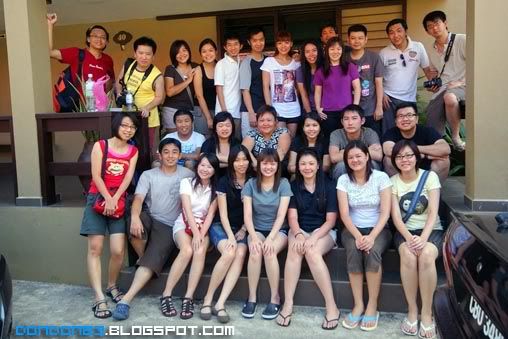 Before we all heading back own way.... let's take a group photo before we go back our own way:)