huh? went to Kuantan again?? what wrong with me? heheh. going back with my relative was a sudden decision, and this tour to Kuantan, is agreed earlier. so.. that why i'm here once again. Hello Panorama Hill.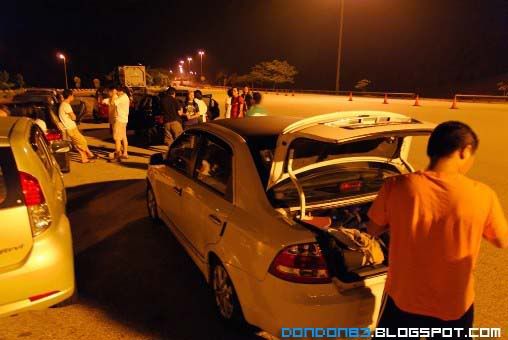 as usual.. we depart from KL on mid night.. arriving is freaking early..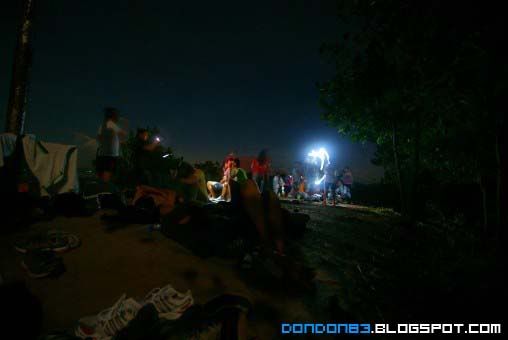 First thing to do when reach Sg.Lembing Town? hike hike hike. just noticed that the entrance is under renovation.. almost unable to find the starting point @.@. and i reach the peak around 5:45am.. and there barely no place for me to sit down =.=.... all sunrise hunters.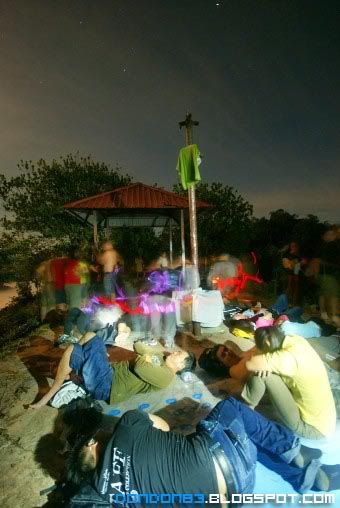 see.. really not much place for you to sit.. think u got a pond to rest? think again. or you come up here around 4am, maybe there is a seat for you.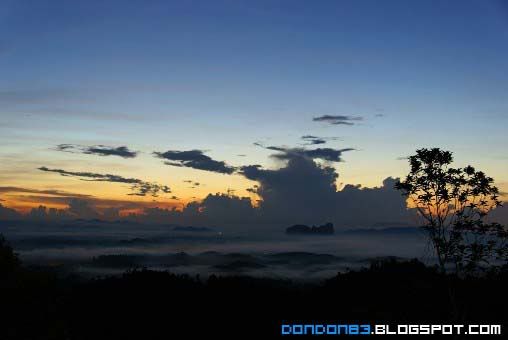 hohoho, i can see some colours coming out behind the cloud.. it's gonna rise soon.
with the soft light available. stunning scenery appears... Mist Forest..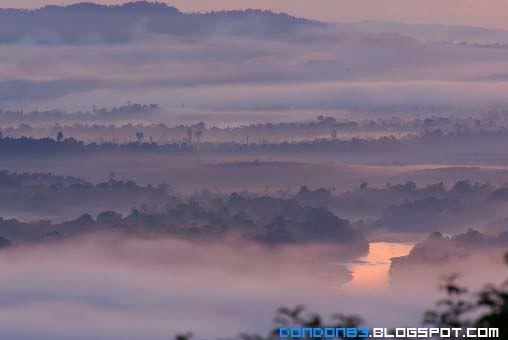 and i managed to spot a River in the Mist Forest.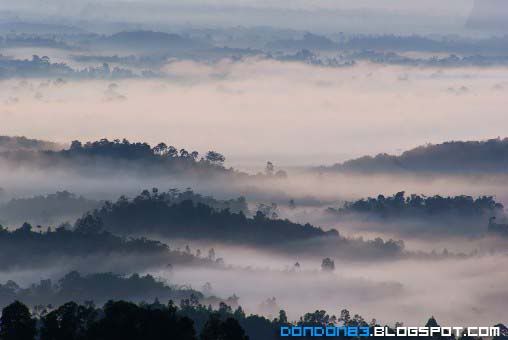 slowly.. the Mist fade off when sky getting brighter.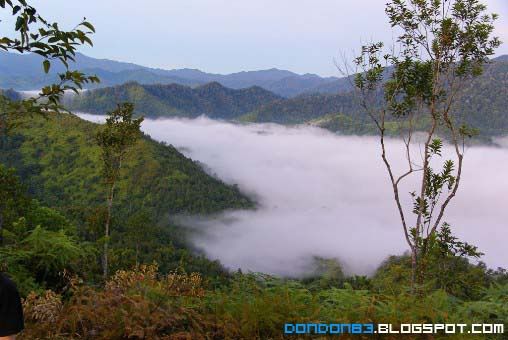 oh.. on the other side of the mountain.. the Sea of the Mist.(look like cloud) covering the mother earth.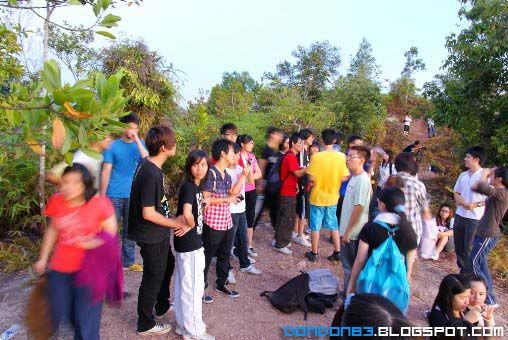 nah, the Crowd and the Cloud. all waiting for the sun to start shine.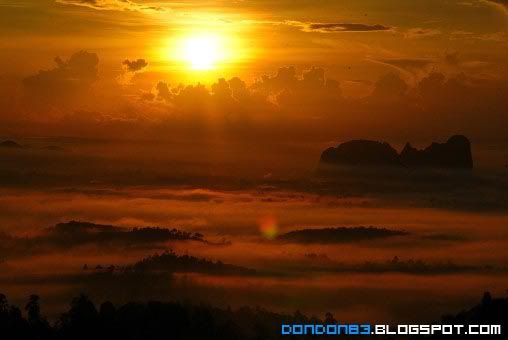 Finally the Sun shine through the forest.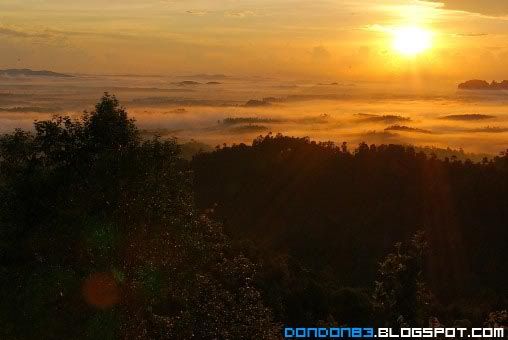 awesome Sunrise... it's Orange environment.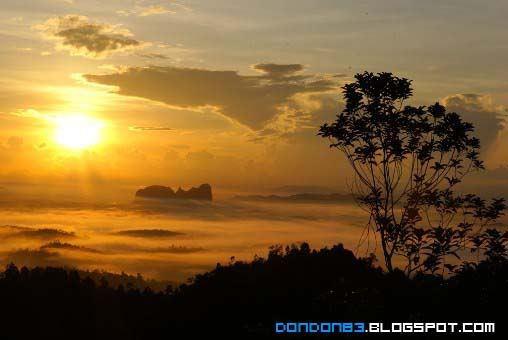 Good Morning, we meet again.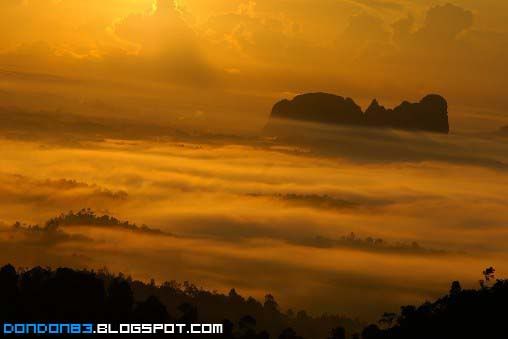 Another view from the Panorama mountain.