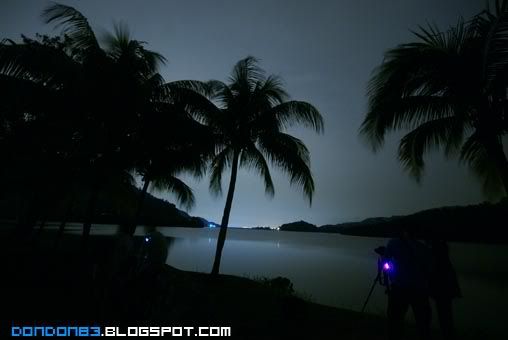 munfey told me that.. he got an ideal place for next star trail attempt... ok.. and... we're here is the nearly darkness place. with a coconut trees and big huge lake.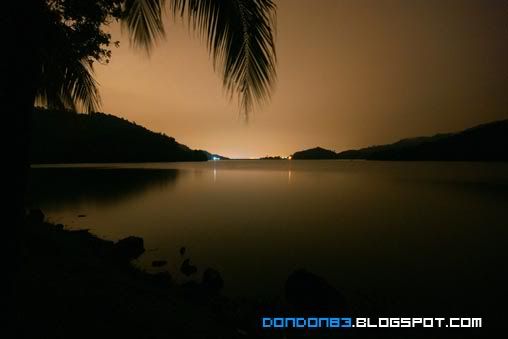 a very dark place.. but... still got city light pollution.. but consider a great place to do star trail.
argh.. another Cloudy and Rainy night again! i don't care!! no star? i create my own!!! kakakaka. ok.. this is STAR.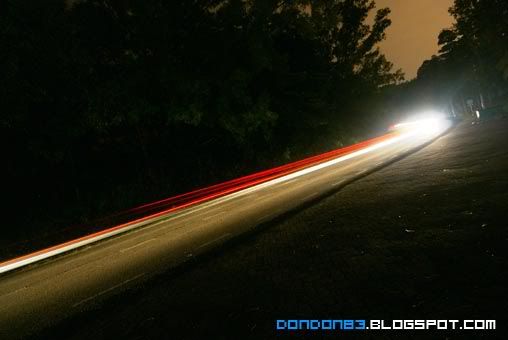 since there is no light.. and this location is just by the road side... i just tried few Car TRAIL.. hahha. together... STAR.TRAIL.. (dun beat me).. no choice looo.. plan doesn't work out like it planned to be.....
and playing with some silhouette shot.