hmph.. anyone feel familiar with these 2 tower? yeap.. i'm at ampang!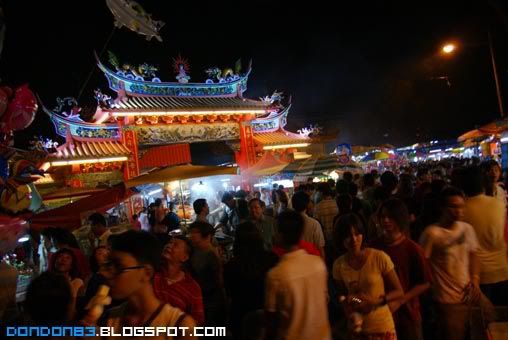 i'm here at the Ampang Temple... which is famous for Nine Emperor Gods Festival.
my cousin, his friend and my mom here in Ampang Temple for the nine emperor god festival.
my father lighting up a Incense, it also mean lights up your life, family. bless on our family :)
there is a priest trying to do what he suppose to do here. ;p proceed with the festival procedure :)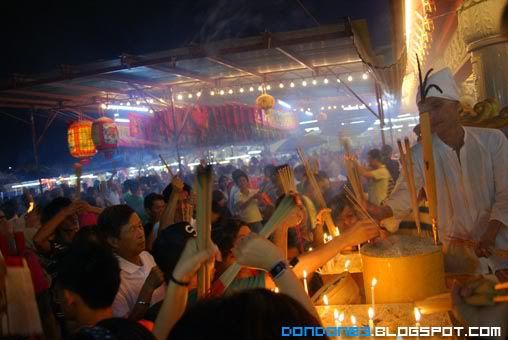 let's start the prays, let's pray and place all the Incense in all the pot located in and outside the temple... this is the first pot.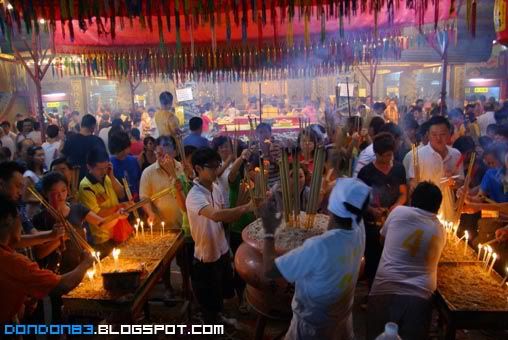 another pot that located outside the temple.. pray.. and place.. very crowded i can say...and the smoke from the Incense.. it's kinda painful to our eyes X_X.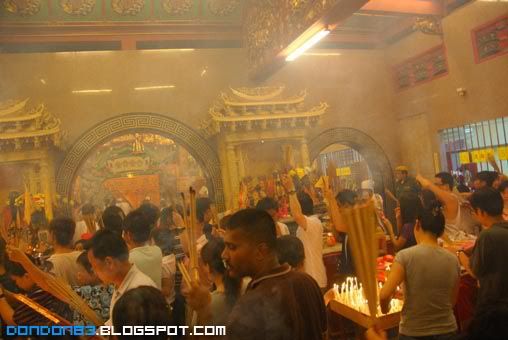 i just got inside the temple... erm.... wow.. it's so crowded inside...
look at the crowd.. inside the temple!!! pray pray pray!! don't faint in here ya.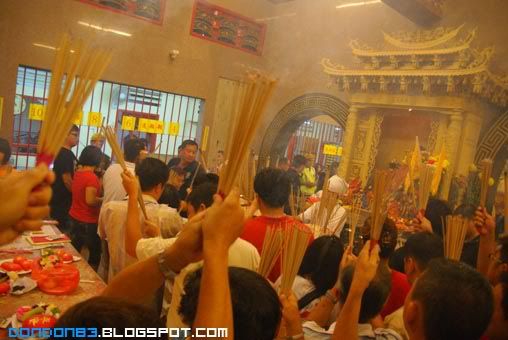 worshiper.. worshiping .. bai bai.. pray pray..
after pray.. pleace your Incense at the pot.. fast.. while it still got place... anyway.. it will be replace in next minutes, or should a say.. in next few second.
something fruits, cake, as offering to worshiping .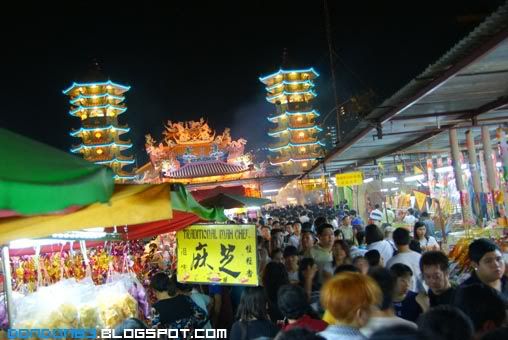 fuh.. i'm done with the Incense, let's move on.. hmph.. there's lots of stall for food and gift.. grab some snack?
there also a Guangdong opera going on.. you can stay for the show if y ou want.. beside.. it's free.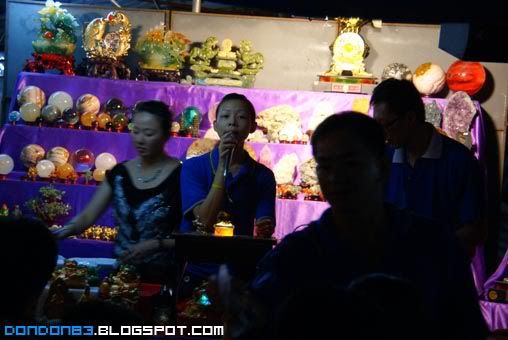 the Crystal Auction.. if you saw nice crystal u want.. can try your luck bidding here.
... er... stall for Maxis Broadband??? how come i feel like he come to the wrong place?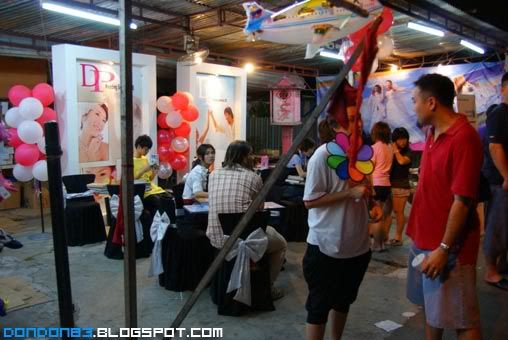 wedding fair?? here at Ampang Temple?? er.... people will propose in the festival and come for the wedding booth for further arrangement? really??