Alvin organized a small hiking session to the unknown hill, and this is a hill that not much ppl know? and nothing much to see from up there also. but at least we leave some foot prints back there on the summit. :)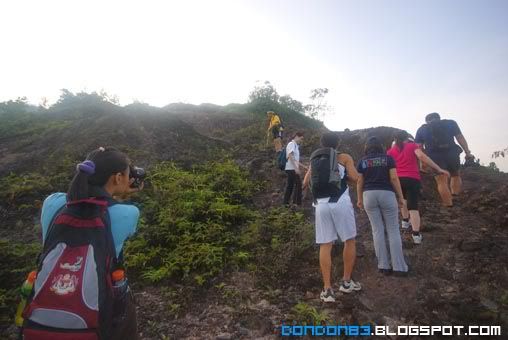 Staring Climbing the Unknow Hill...
don't look back... erm... but but... the scenery back there is kinda nice wor...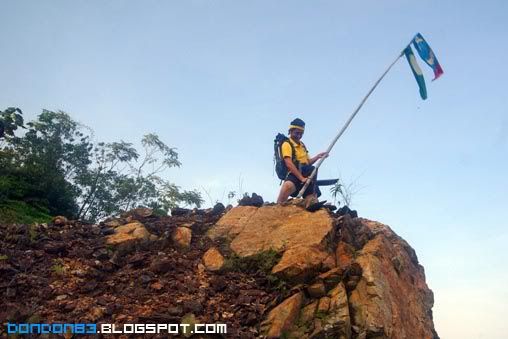 Alvin found the Political flag up here... hmph...
god of the mountain? nah.. just Alvin up there, the sun kinda bright this morning XD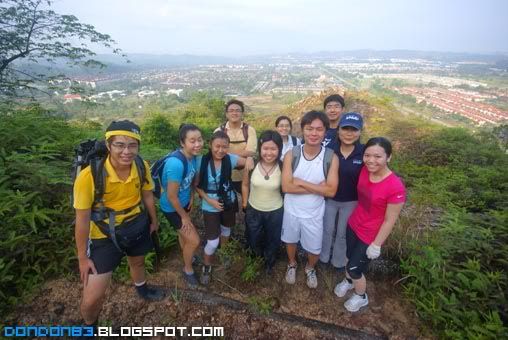 Half way there.. let take a photo here 1st before we proceed.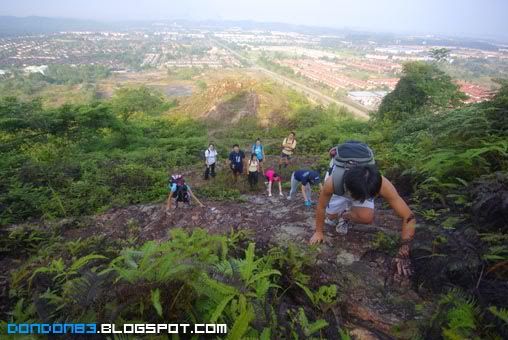 climb climb climb~ hike hike hike~. up up up~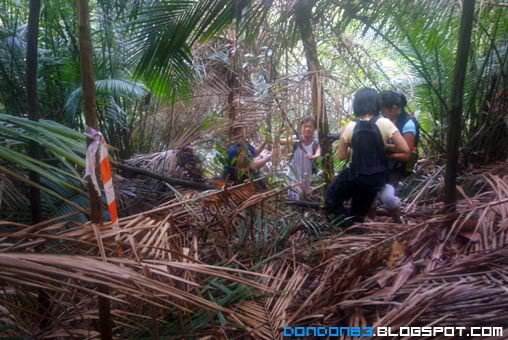 obstacles.. torn branches to get over..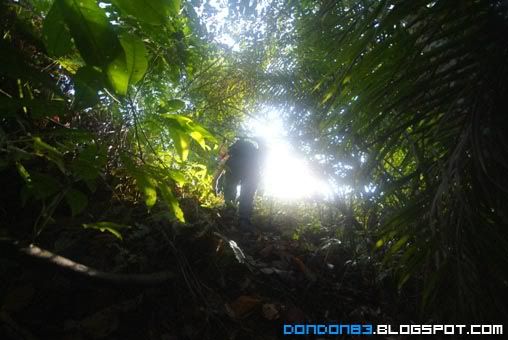 ooh.. i saw light! are we almost there?? i believe so..it must be..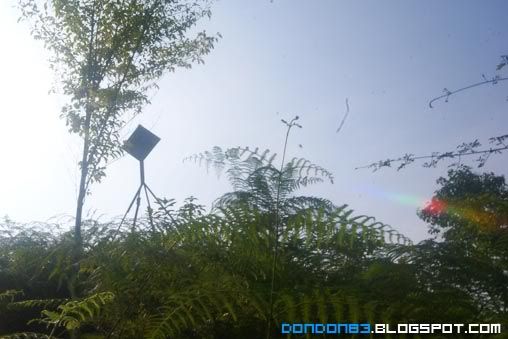 hoho! i believe that the Mark of the summit. guys, we're here!! Destination.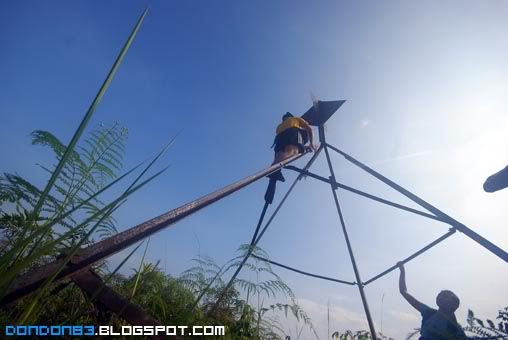 Alvin be the first one to climb up for the environment up there..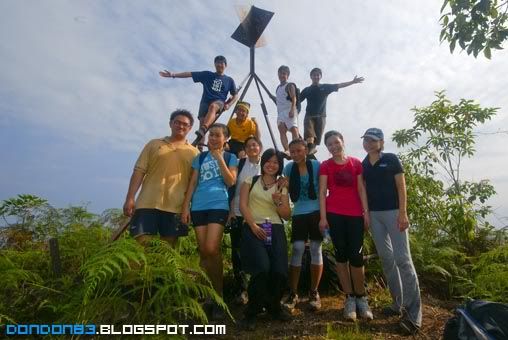 The group of peoples who here for to conquer the Unknown hill.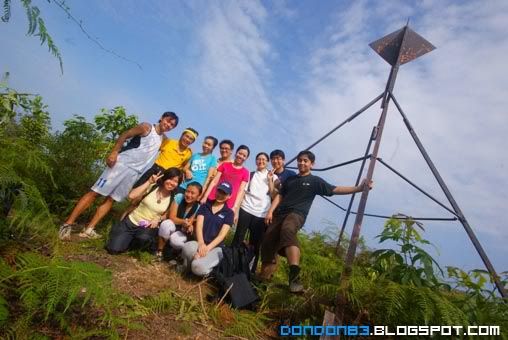 Another Groups Photo.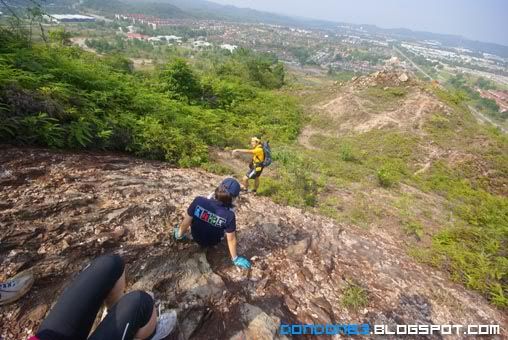 OK.. it's time go back back where we come from.. one way up one way down..slippery..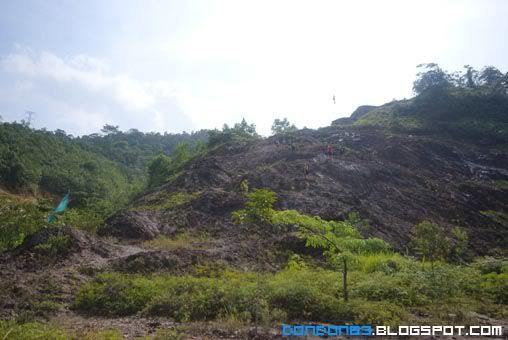 That's the place where we just climbed just now.
After the hiking.. time for energy recharge. FOOD HUNT! ulu yam Loh Mee.