光良 Concert is back! i'm kinda excited when saw this poster. but when i look at the price.. i was like.. WTF? RM118 to RM838? and i'm Maxis user. damn it! i gonna kidnap some Digi User for the tickets XD. look at the vanue.. Kuala Lumpur Convention Center? okay.. maybe i know why it's so expensive...
seated and awaits for the concert to begins. this time. Michael Wong Concert held in KLCC convention center, this is my 3rd time attending Michael Wong Concert :) First Concert held in Bukit Jalil putra stadium and the
Second concert held in Arena Star Genting 2008
There he is! Michael Wong is on stage now. the Concert begins :)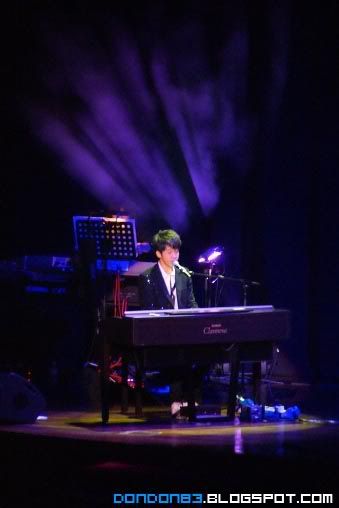 The very First Performance begins with his expertise PIANO.
Michael Wong on Stage.see how he sink into her song.
here is the first Special Guest of the concert. kah Jun(凌加峻), and he said there is another singer he saw somewhere in the concert hall.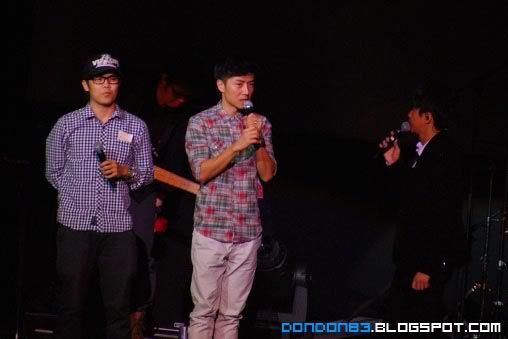 there Special guest kah Jun(凌加峻) point out another singer that attended her concert, and Michael bring him up to the stage for a chat too. he's Ming( 黃啟銘)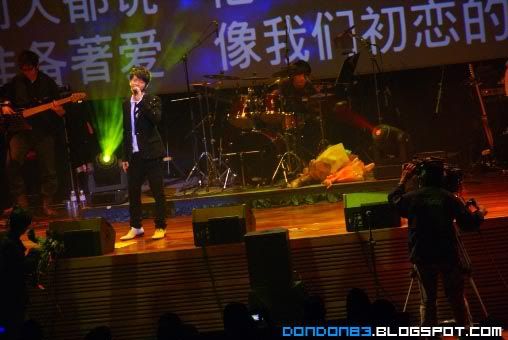 Michael Wong continue his performance, and at the same time, the concert it being record down :)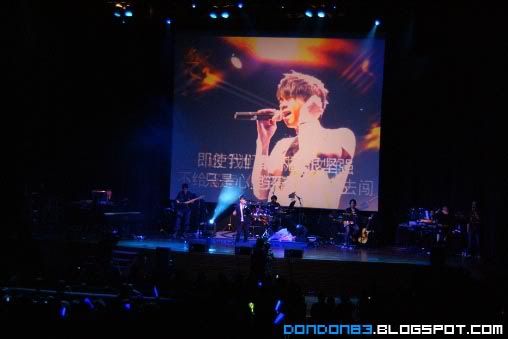 The Backstage shows some of his daily life photo's and some previously concert photo's.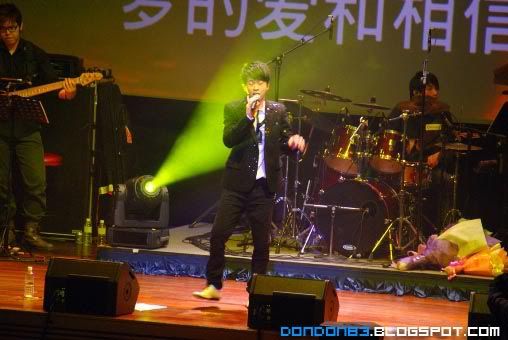 Concert goes on..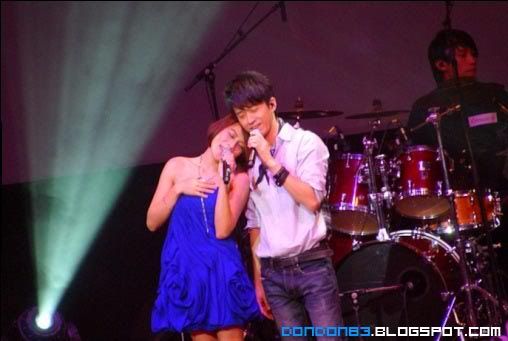 The Real Special Guest of the concert,Maggie( 江美琪) , together with Michael Wong, they Duet the song of 對你有感覺(江美琪+光良)
Michael Wong Seem like Jiang Mei qi a lot, before she leave the stage, Michael gave her a kiss. wow.. i bet girls fans down there would be very envy or jealous. a Lovely moment :)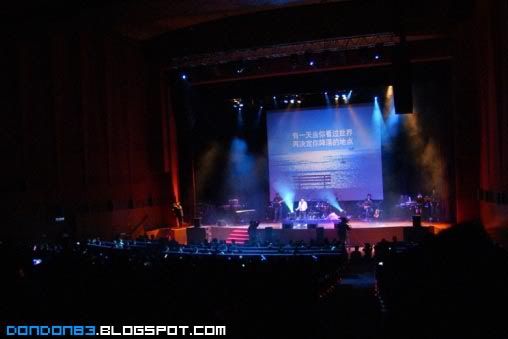 and the Concert continue..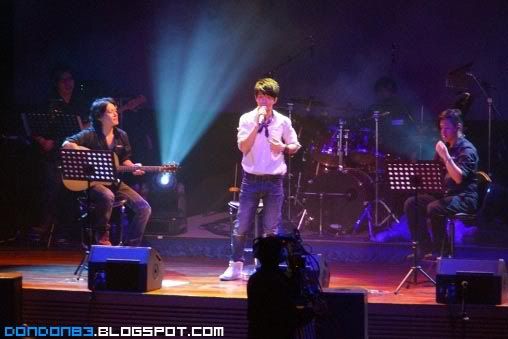 The Acapela version, and follow by some unplug performance, it's so cool.
Middle of the unplug performance, he received a bunch of flowers, together with malaysia flag. hmph...
There come another Surprise guest of the concert, wow, he sure got a lots of friends/ fans. there already 3 singer from audiance seats. he's Z-Chen(张智成)
the next highlight, He's Off the Stage, into the audiance crowds, shake hand, hmph... VVIP seats that sells up to RM8xx, that's the privileged of it.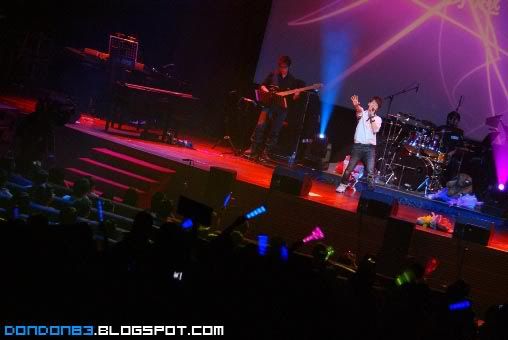 He's back to the stage for the performance again.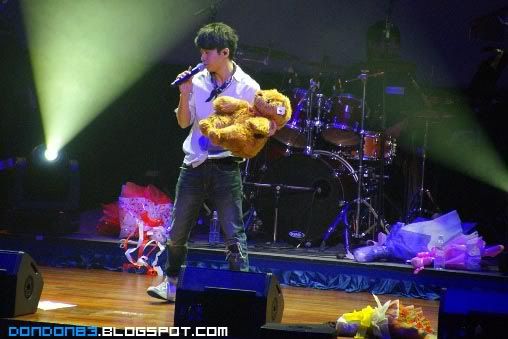 Bear Doll, Flowers, Flags... wow... all from his fans.
Most of the song he perform, come with a huge subtitle, ops, i mean... lyrics. let you sing together with him, feel like i'm in a huge Karaoke room :)
The Stage Lightning Effect, and see how far away my seat from the stage.. lucky i got a SUPER-ZOOM with me :)
The concert fans shouts ENCORE for 2 times, and for the 3rd time, the most of his band performer had left the stage. that mean, his SOLO session, start with piano, end with piano.
Listen to his performance.
Michael Wong waving his hand and saying good bye, this is his 3rd Endcore. hope to see him in next concert :)
That's all for the Michael Wong Concert :)