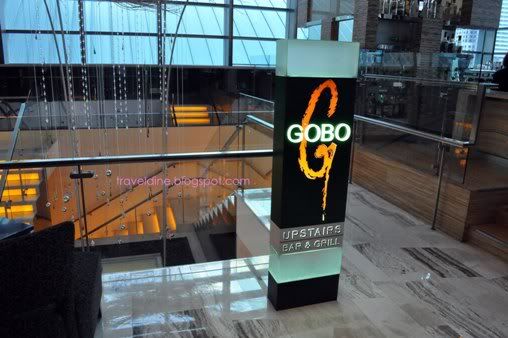 The Staircase to come up(or u can take the elevator ). downstairs is Gobo ChitChat. buffet style.
Image souce from : TravelDine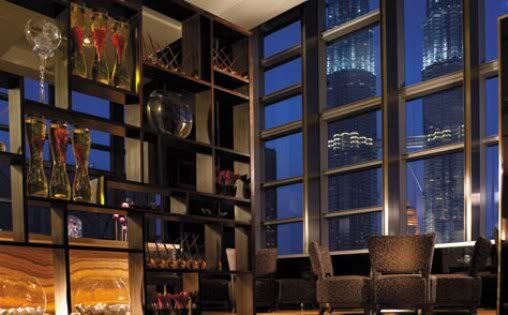 Gobo Upstairs Environment photo taken from their
official website
. it's located in Traders Hotel, and there is a KLCC view available from here.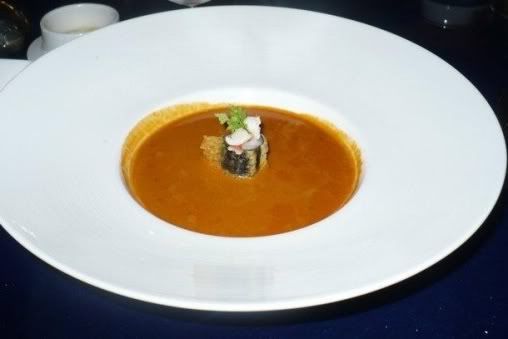 Brandy flamed lobster bisque with chocolate oil, what i can say is a must try here. highly recommended. for me it's superb delicious :9.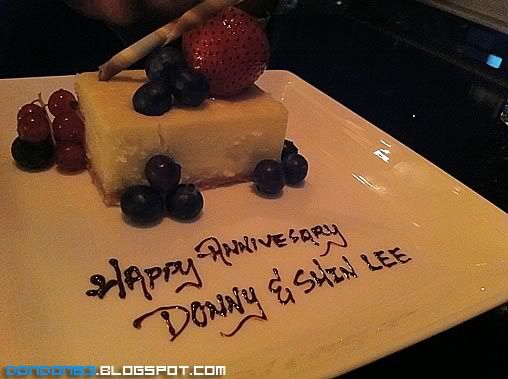 I request the desert to be serve last, and hope to be special.. and here's is the CHEESE CAKE. great piece of work :D. both of us a re happy man and happy lady.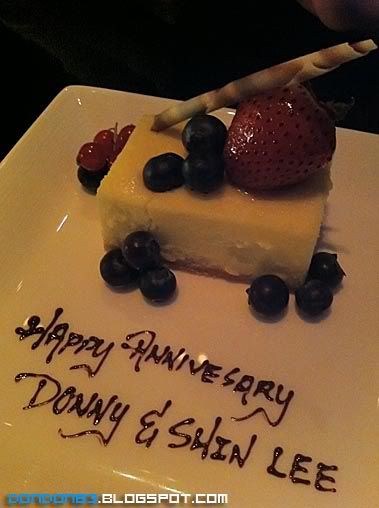 Cheese cake with chocolate writing on. the plate. look nice, look delicious.
Shin Lee seem like she like the cake very much. erm... can we taste it yet? XD
That's our First Year anniversary, happen in Gobo Upstairs. Happy Anniversary My dear. :)