Before we start our day, let check out a awesome shop. i'm attracted by it's Candy tree that located just infront of the shop. sound like you can get lot's of candies here. hmph.. what you waiting for? let go in, this shop just located outside of Universal Studio.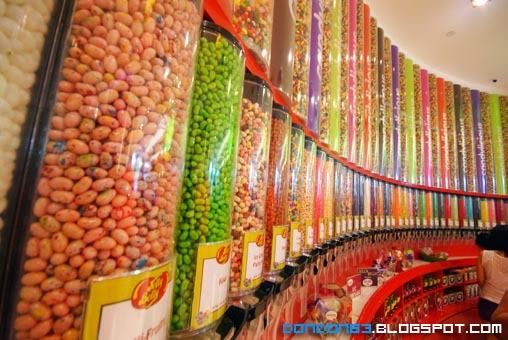 Look at those Candies Wall! OMG! you will lose all your teeth by eat them all. lol.let tear their wall down!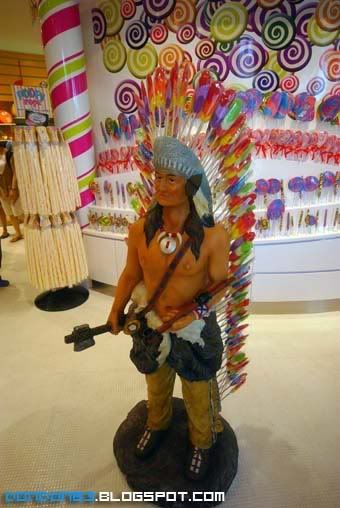 and red indiance with candy feathers? lol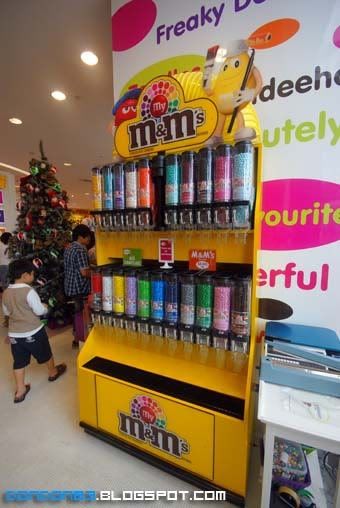 hmph.. they even have their own candy vending machine.. oh wait... that look familar to me.. isn't that M&M'S??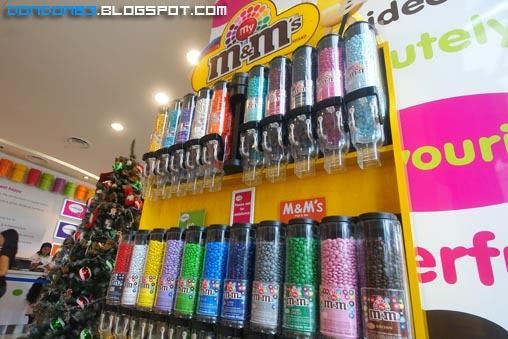 M&M's!!!! Choose your colours! gosh!! i didn't know you can customize your own M&M's? choose you colours and flavours from this M&M Machines!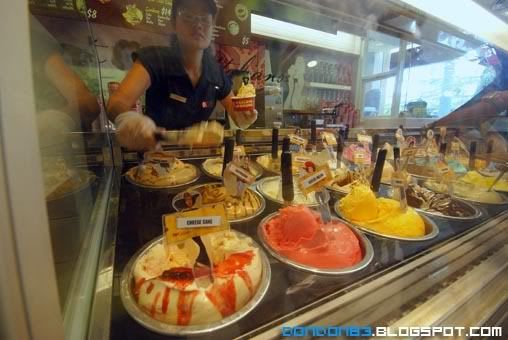 and they do sell ice cream too.. all kinda of funny flavors. there are.. Whisky Cream. Cheese Cake,Dolce Latte , Watermelon .bla bla bal hmph... maybe i should give a try...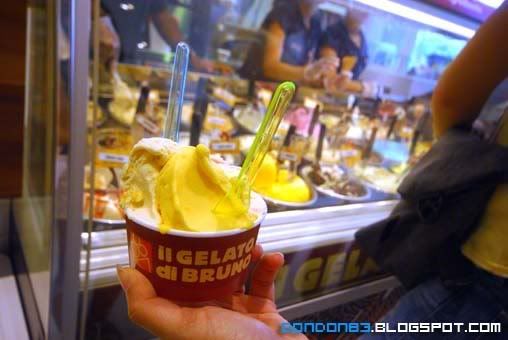 The Rum and Rasin mixed with Whisky Cream. yummy~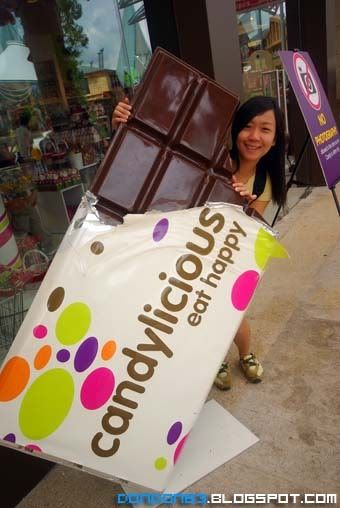 there is a HUGE Chocolat Bar out side too.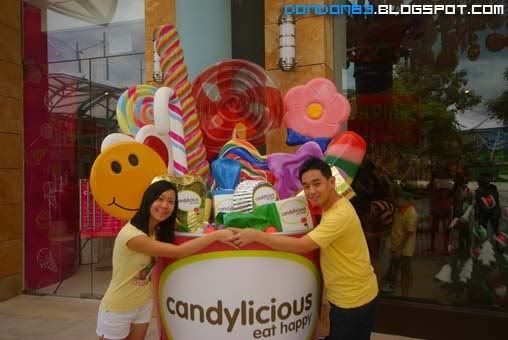 i think i going to bring these candy home. wakakkakaka, can i?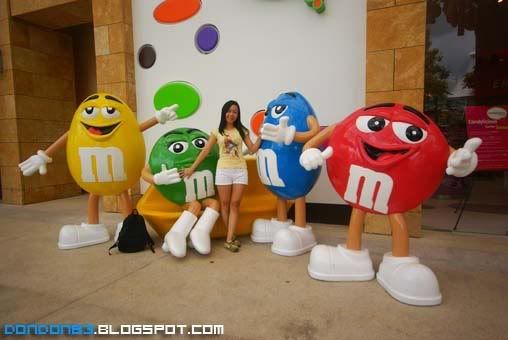 the M&M's Folks... they were here..mmmmmmmm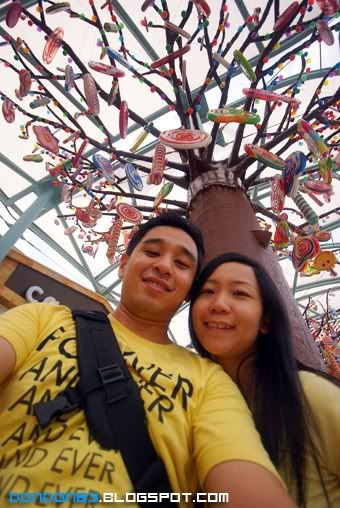 and that all for the candylicious shop. and behind us is the Candy Trees. yummy~
Official Web :
Candylicious