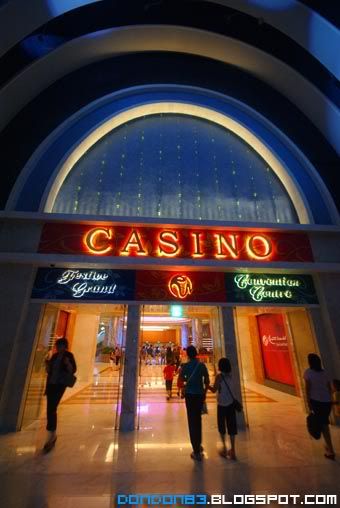 It's Our first year anniversary, and we planned a trip to nearest foreign country, the Singapore. and stay in the well known place in Malaysia called Genting. yeah. Resort World in Singapore. our hotel just somewhere nearby Resort World Casino.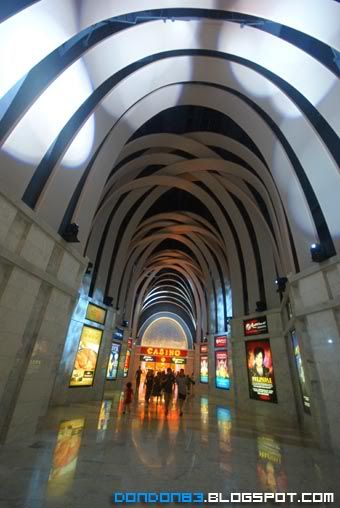 Walking walking to our hotel. it's just so grand here. very nice corridor.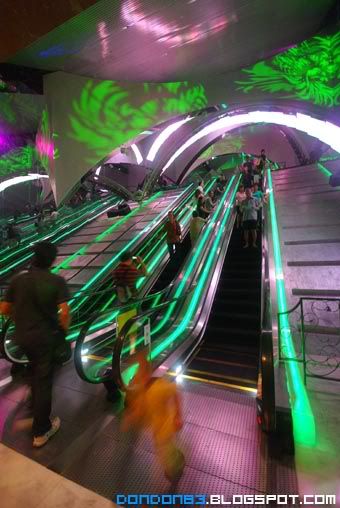 check out the illumination escalator. simply amazing. there is nice background music too, too bad can't playback here :p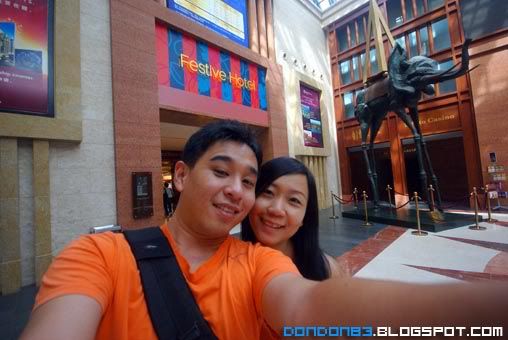 okay.. we found our hotel, it's call Festive Hotel. see, it just behind us.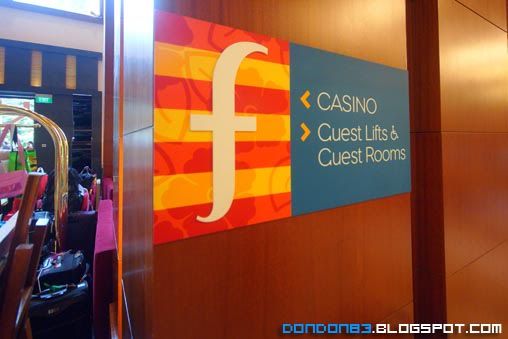 The Logo of Festive Hotel.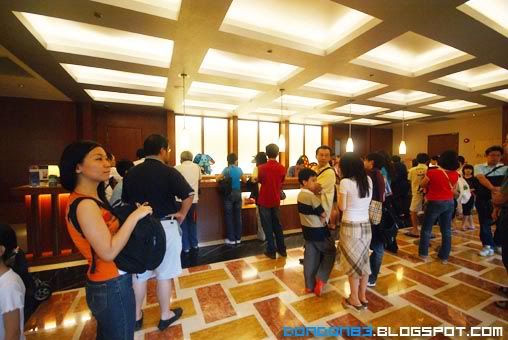 we arrived early.. the check in time is... 3PM.... gosh(just about 2pm).. nvm, let walk around.. when we come back almost 3PM. we saw a queue like this.. what to do.. queue lor.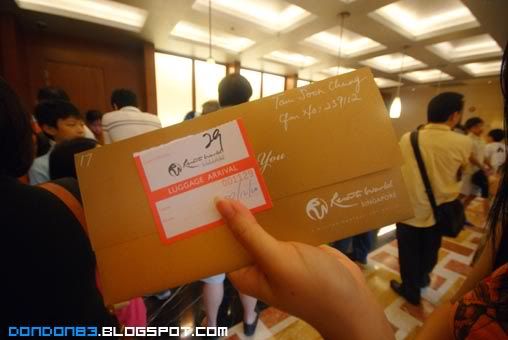 wahahahaha. we got our key card, voucher, tickets to Universal Studio. let go up and check out our rooms. hehehe.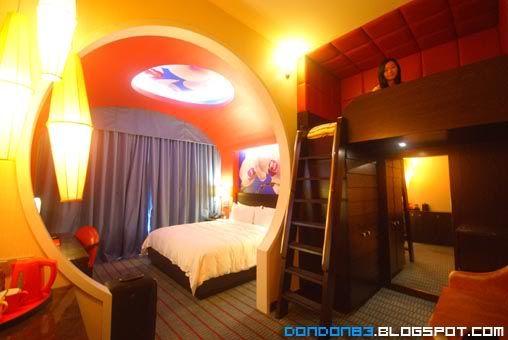 wow... it's it great? the room just marvelous. love it!! unique!! This is what i saw when i first enter the room. there is another bed up there. saw it?Shin lee is up there. hehehe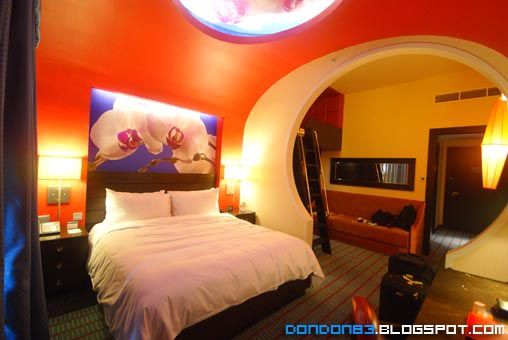 Another side of the room. can i rest now? hahahaha, can't wait to jump on the bed XD
and there is a welcome screen in the room. and it's IPTV. Cool!! but if you wish to watch selected movies.. it will charge into ur bill *glups*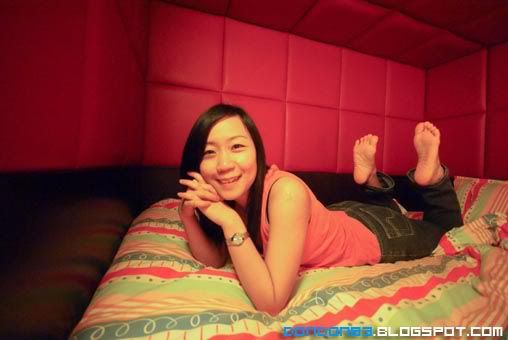 the upper cubical bed. kinda small up here, it's for kids.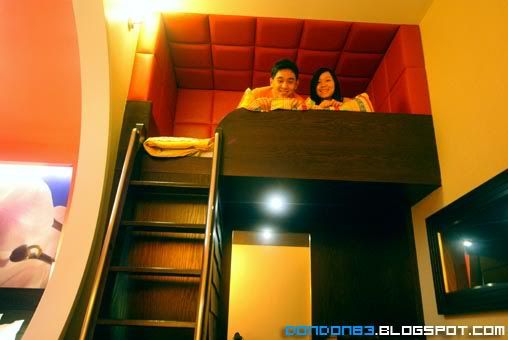 okay.. that's all for our Festive Hotel Check in. here is where we stay in singapore. :). kinda love this room.