For the Next day, our mission today would be Universal Studio! check it out. just a short walk from our Festive Hotel and here we are at the entrance :)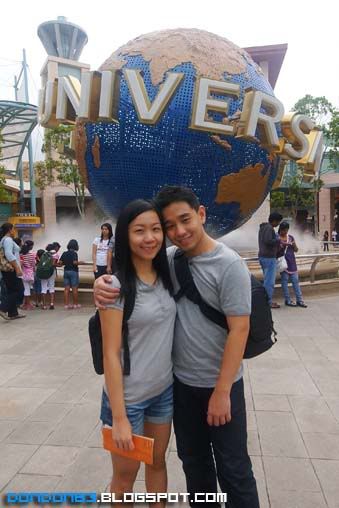 a Photo of Both of us, here we're at the the Universal Studio. ok, the Universal Studio adventure begins!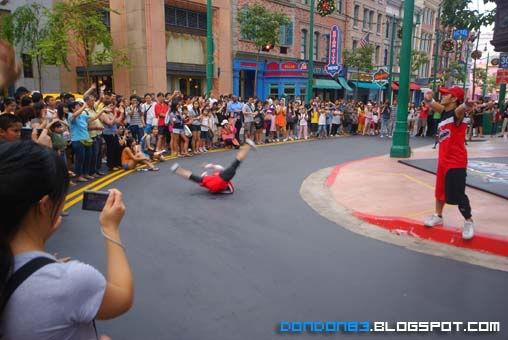 Once inside the Universal Studio, there like a street with unique buildings, and there also some performance happening, break dance performance and maybe there is something else too.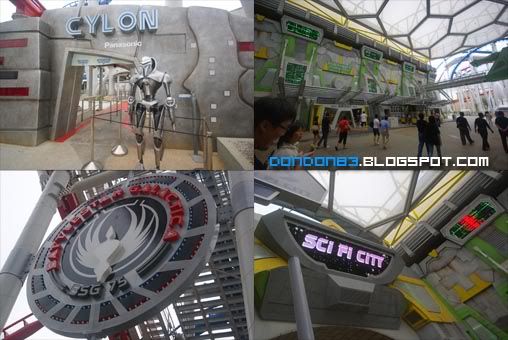 Then just passby oldies street, and here's the futuristic street. humph. but somehow i can't find any program at this hightech street. just souvenir shops. oh wait... i think i saw something exciting!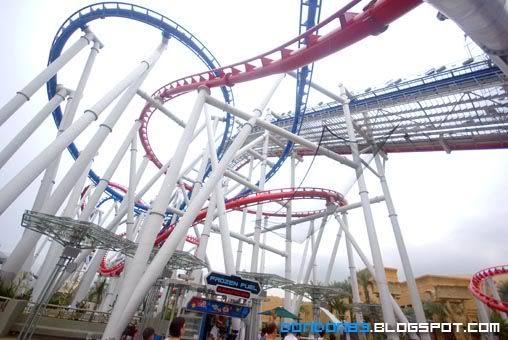 The Roller Coaster!! look awesome! i want to play ! but then..."closed till January", arrgh.. what a bad timing T_T
Then Entering another zone. the Egypt Street.. there is roller coaster inside the pyramid. it's story based roller coaster, like you having an treasure hunting adventure like in Mummy the movie. very exciting. just the queue is a bit long.. need to queue inside the pyramid maze for around 45 mins for the ride. gosh...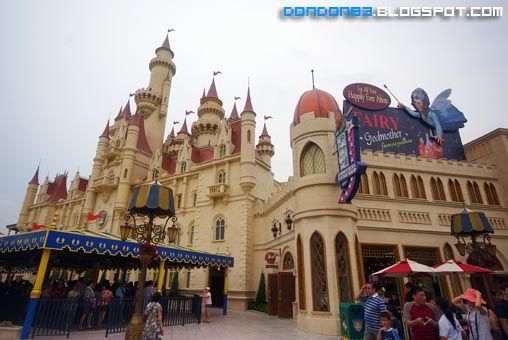 Move on, the Castle! gosh.. that castle look familiar.. it's like i seen it somewhere before.. yeah!! it's show on the cinema before! from SHREK. and this is the real castle? can't wait to go inside :P, it's actually a huge 4D cinema. u want watch SPECIAL EDITION Shrek 4D movie here. don't miss it.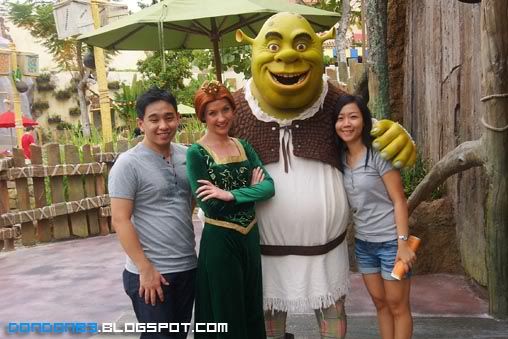 So where the Shrek and fiona? here they are. oh boy! let me grab a photo with them. luckily the queue is not that long. gosh.. everything need to queue. i mean long queue.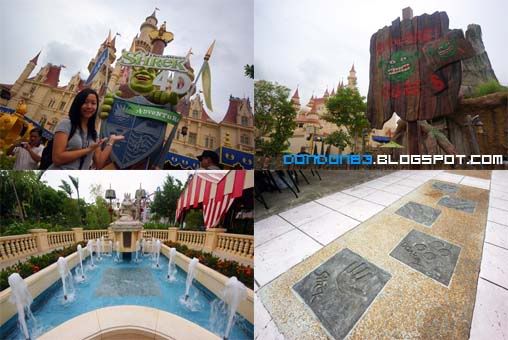 checking around Shrek Territory. found some foot prints. some warning signboard, and fiona castle. :)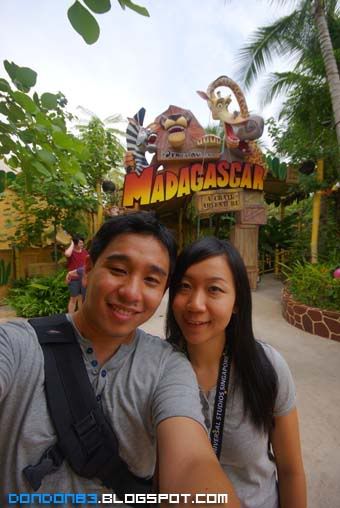 Move on Move on, The Madagascar Area. there is huge ship behind, but still under construction.. haih.. no fun here...
some animal in Madagascar movie.. that all i can get from Madagascar street :)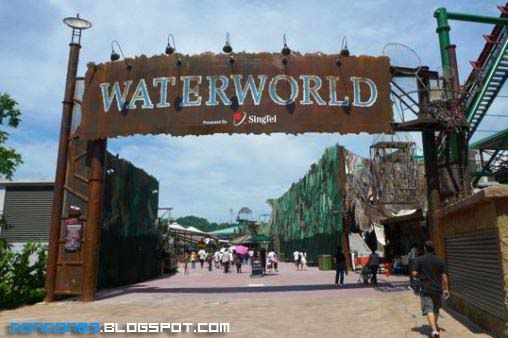 Entrance of WaterWorld Show. it's based on a Movie back in 1995,
WaterWorld
. almost time for the show. let wait for it :)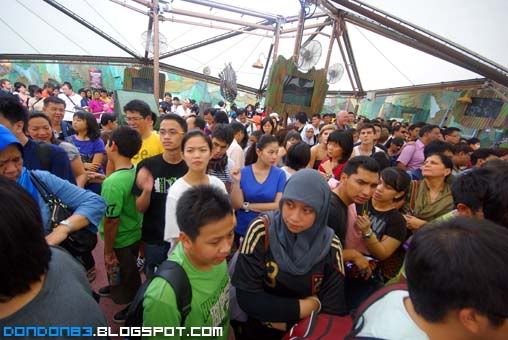 The gates is open, and we rush inside for the queue... and look at the massive queue.. that's what happen on public holiday... wait.. wait.. wait..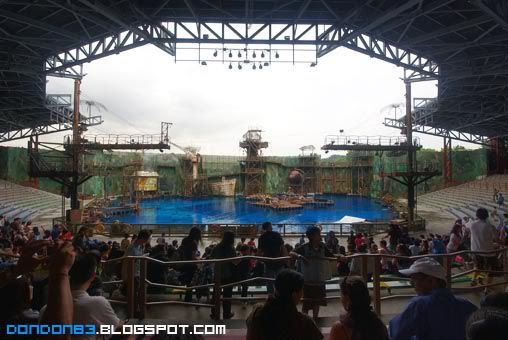 okay.. i got myself entered the arena. saw their setup just amazing!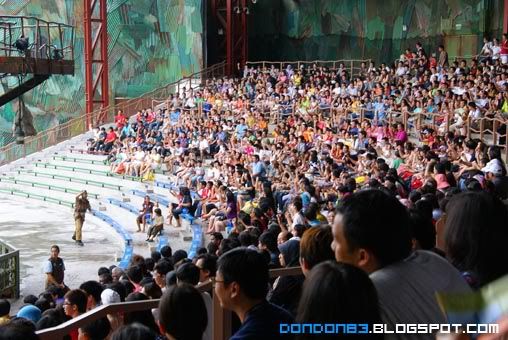 waiting audience to fill up the seats, common the show going to start soon :P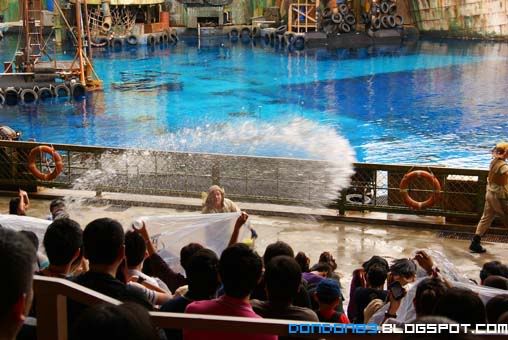 Before we seated.. i realized some of the seat is labeled with "wet zone" initially i wondering what's that suppose to mean... and this is one of the reason. and during the show, you might get water splash from the front too.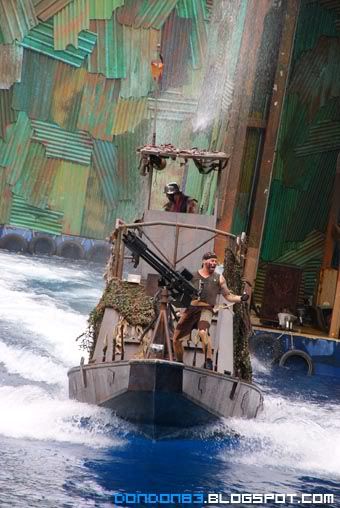 Yeah! the show begins,the water action begins.
There is a lot of action going on, gun fire. explosion , action stun. it's very cool.
And the most breath taking scenes, must be this one, a whole come out from no where. very awesome i can say :), if you going to Universal Studio Singapore. don't miss this show.:)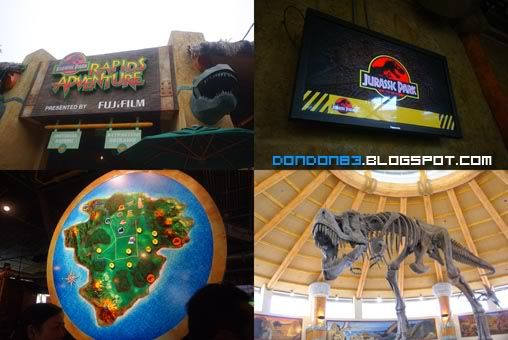 Okay.. just finished WaterWorld.. and now we entered JURASSIC PARK, and heard it's great experience, so we join the queue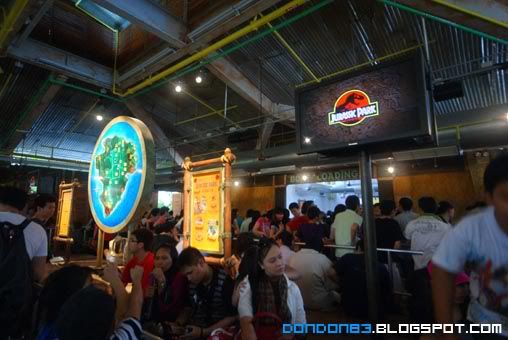 this is the LONGEST queue!!! estimate 2 hours queue? hope it won't let me down. roughly 15 mins ride..but require 2 hours queue..gosh...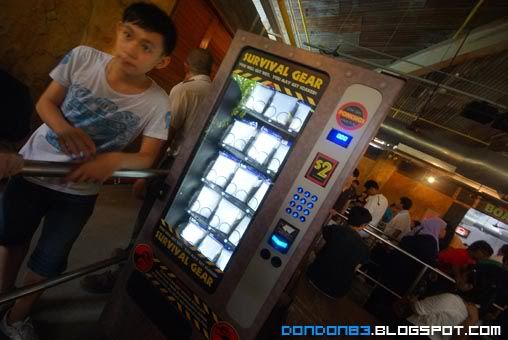 some funny vending machine i saw while waiting for the queue. the Survivor Gear vending machine.. gear for u to face to face with dinosaurs? nah... just a raincoat. it's a Wet Ride.. so if you can't afford to wet yourself? better get a "survivor gear" for yourself :)
it's alomst a day.. the sky is getting darker, and Universal Studio going to close very soon. 7pm or 8pm.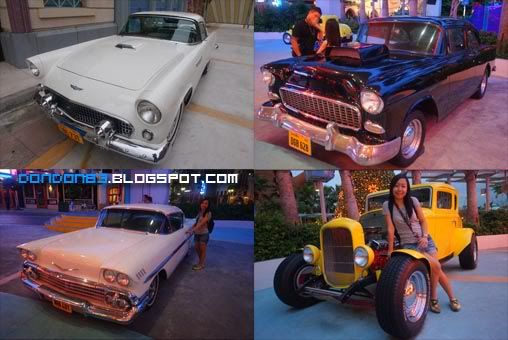 we happen to spot some weird classic vehicle inside Universal Studio. for decoration purpose i suppose. but they still look awesome. feel like back to 60s or 70s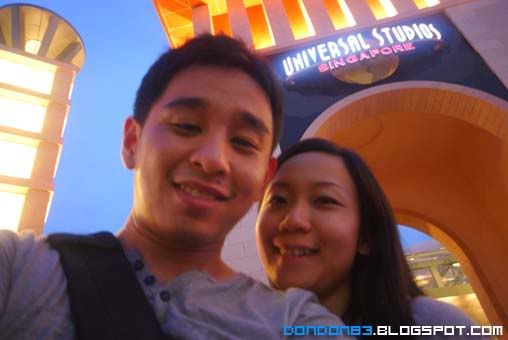 And i guess that all for my Universal Studio adventure :). really a great experience, the only i dislike is the queue.... so, never come here during public holiday or school holiday.. it's just massive crowd..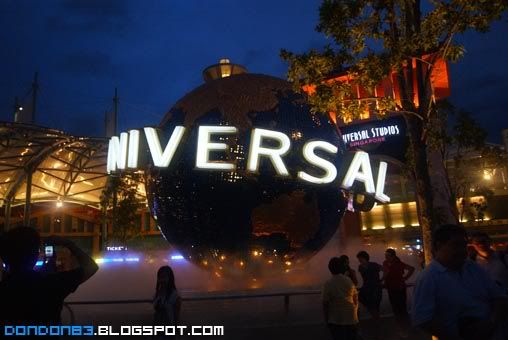 That's all for today, good night Universal Studio :)