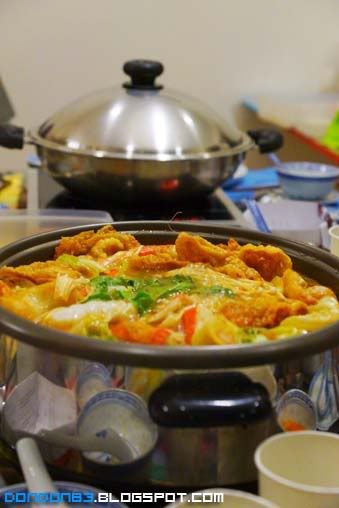 it's last day of 2011. and i'm being invited to pik hung house for countdown steamboat. :9 yummy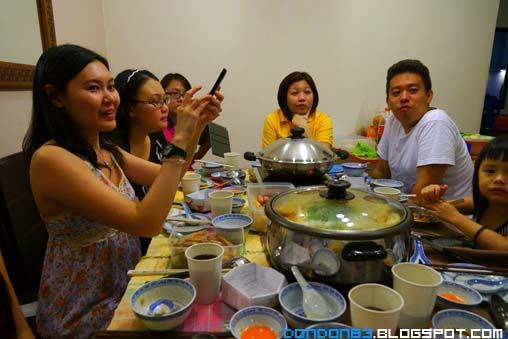 while waiting the steamboat ingredient to cooked.wait...
here the steamboat!!! tomyam, and clear soup. i don't like green!!! grrrr.
mean while.. kok chiew also bring over his own coffee machine.. to be specific.. it a espresso coffee machine. not going to sleep early tonight? get 1 of these.
cheers, tonight no beer no liquor, just coffee..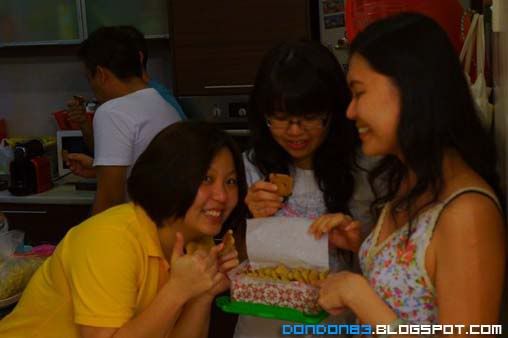 and surprise that aunty kelly brought us some home made cookies. yummy~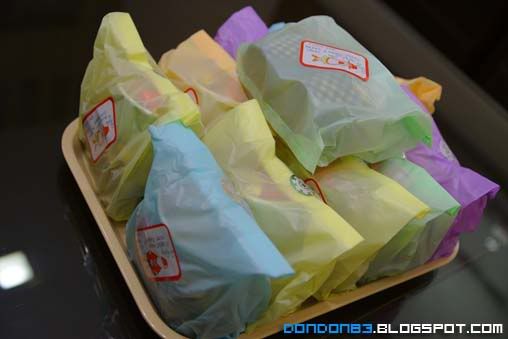 and guess what, each of us can take home one of these..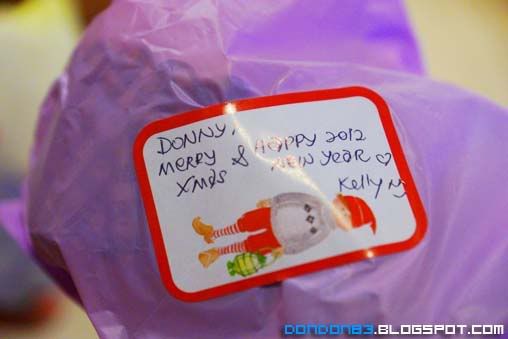 and with some greetings on it, so touch, thanks aunty kelly :)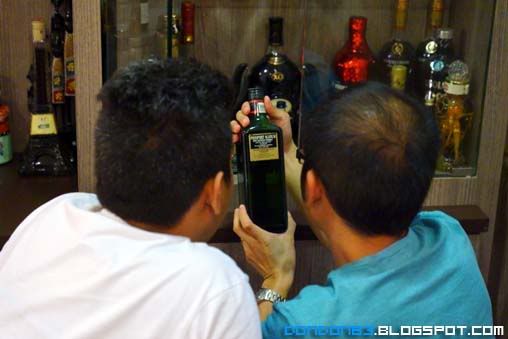 mean while.. i spotted these 2 feller busy analyzing the house owner collection.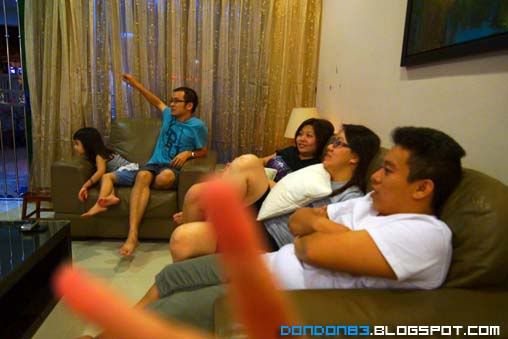 almost time, counting down to 2012.. hopefully got firework from Live broadcast. i think is live from Taiwan.
what's the first thing to do in 2012? finished some serious sinful snack, it's midnight.. and these look heavy.. but.. but.. but.. diet is my 2012 resolution.. arrh.. screw the diet. XD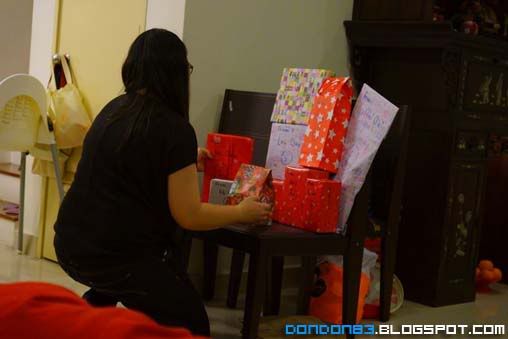 and almost time for the present exchange session.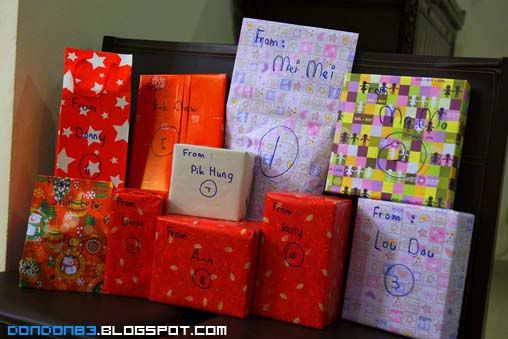 here all the very last minutes presents.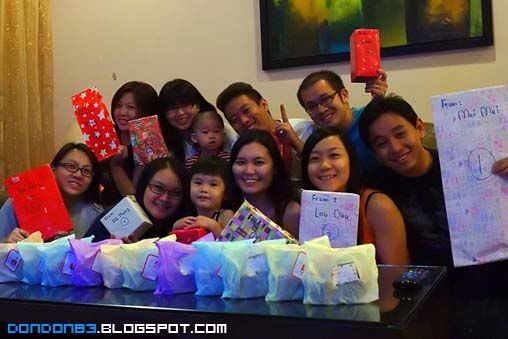 of course, lucky draw method., everyone can get one.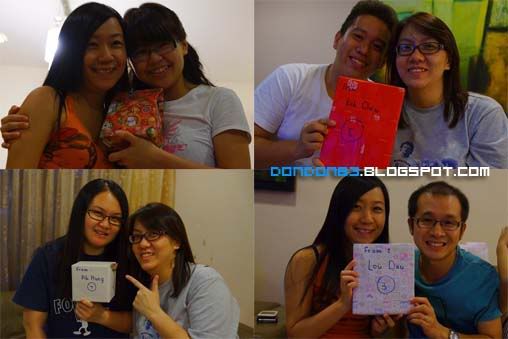 from who.. to who.
again... everyone have one.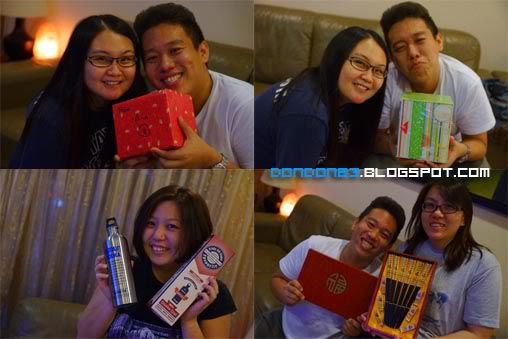 the happy moment.
i got a sock of candies.. some got bottle of vodka.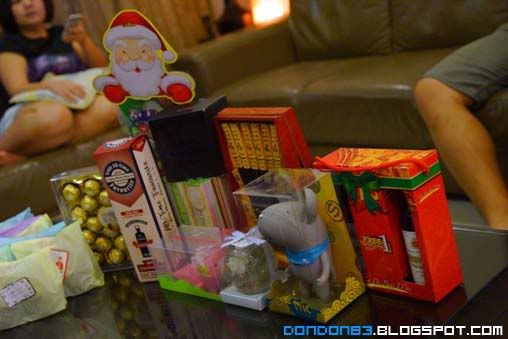 that's all the present unwrap. oh wait.. where is the santa..
tada... the Santa? but seem "欠打" more . XD. jk jk. also firsr Siao(Crazy) of the year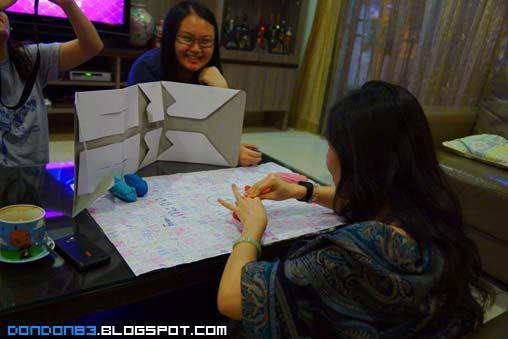 later at the night, ann ching said she prepared some games.. guess the answer by the shape..
had some fun time back there. can't believe i need to let them guess the crazy santa kok chiew ~.~..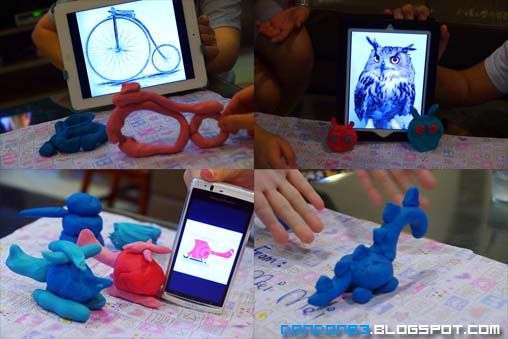 some still look good. and easy to guess. but not all.
this is the Epic winner of the year!! Batman become butterfly XD. okay.. that how i spend my time with my Kanasai , ops.. purple group.