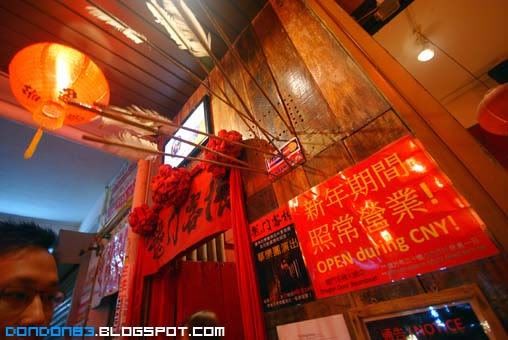 That's the Entrance of the Dragon door. oh yeah. they accept Visa and Masters. those Arrow told me about that. :p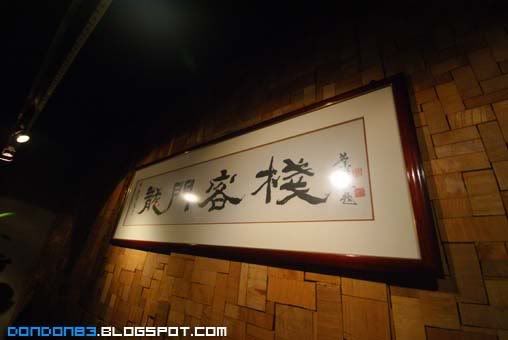 there is a wall picture written 4 big words. "龍門客棧" means Dragon Door.
very nice environment.. try imagine you're in old china, in a place where all kungfu, swordsman, monk gathered. just like a place in the story book.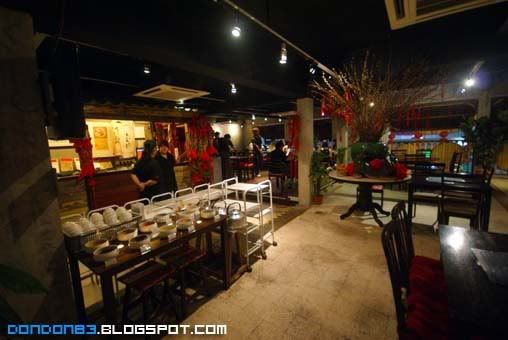 the environment of the restaurant. incase you don't know.. this is a steamboat restaurant. :)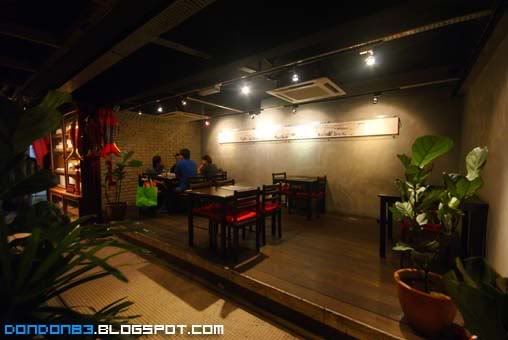 more photo of the environment.. very Oriental.
there is a boat filled with arrows on the roof, it's a story about 草船借箭, which is Chinese story : To Borrow Arrows with Thatched Boats. during war time, they send out a empty thatched boat to enemy side, and made them think is a strike, lure them to release arrow. then they turn enemy arrows on the boat as their own arrow to use in war. a war tactics.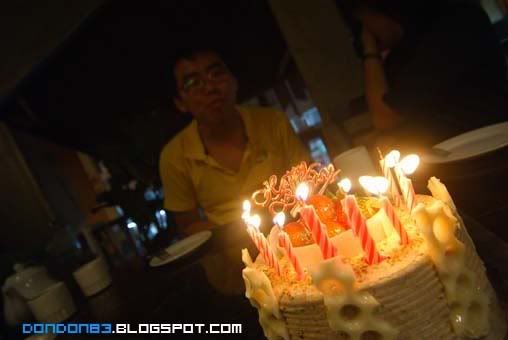 Chryst With his delicious cake. kinda far? haha, he had to blow off the candle from far. that's why. hehehe.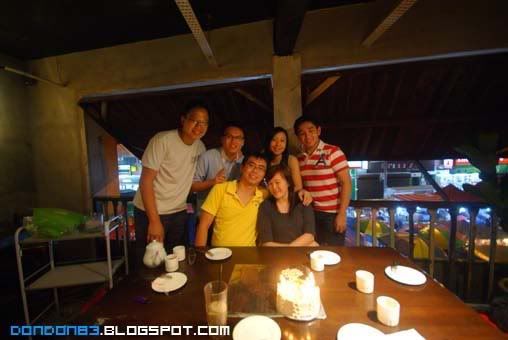 here come the group shot of the day :)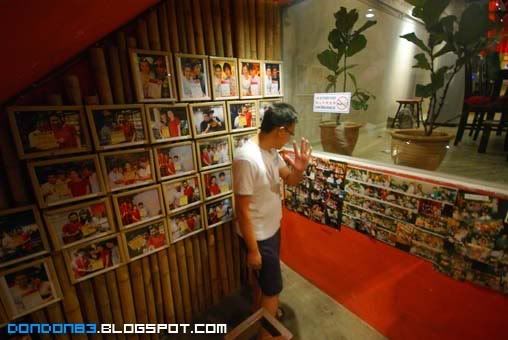 there is a lots of photos along the staircase. someone been here. let's check who's been here before.. hmph.. some food critics , celebrities, singer, actor, bla bla bla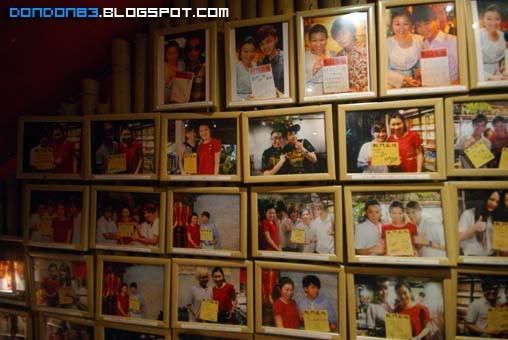 seem like lot's of people been here, celebrities, wait.. there is 1 photo took my attention.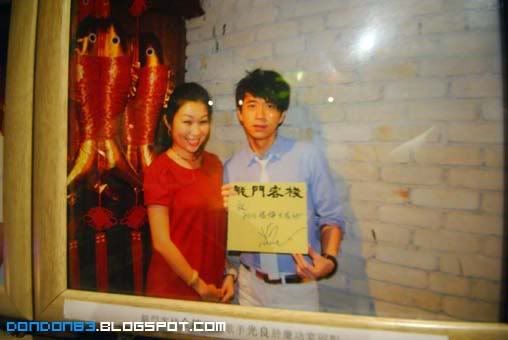 wow.. even Micheal Wong been here. surprise~ surprise~
all photos along the staircase. lot more people been here. almost no more space for new photos.
Official Website :
www.facebook.com/DragonDoorSteamboat