today, i just simple check for some photography updates. suddenly i saw something cool. ( for me at least), so i decided to share here.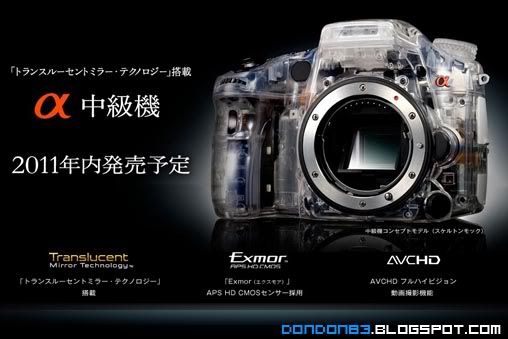 Tada.. the long awaits sony a700 successor? the a77? the semi pro dslr or dslt (Translucent). from the picture. we can see the selling point of this camera.
Translucent Technology,
which lead to faster FPS.which i not a fans of it,i still prefer old fashion Optical View Finder anyway..heard a77 view finder would be something special? let wait for it.
Exmor Sensor,
i was convinced by the ISO performance by a55. and i believe in a77 would be better. what i always wanted.. better ISO performance.
AVCHD Video recording.
erm... no comment about this 1, i doubt i will use it for recording.. it's as a bonus, in case need to record a HD video of something photo unable to describe?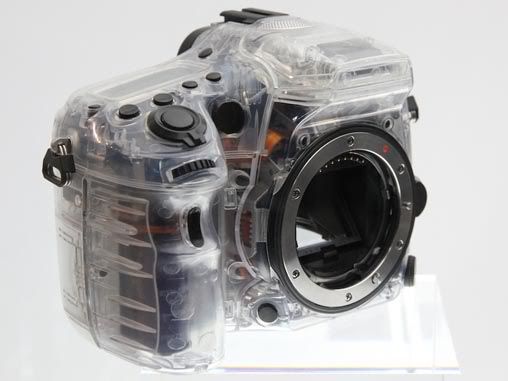 here 's the first Transparent body SLT, possible working prototype of a77. let start guessing what sony would deliver from the the picture. :D from the picture above, we can see the D.O.F Preview is back! and the Infrared AF light.(which both doesn't exist in my old a300)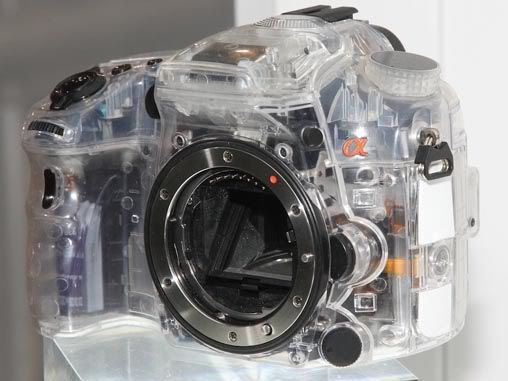 form this pic, we can see.. there is a mount(of course), the blank mode Dial.. PASM123? or preset mode? hmph... i hope i just hope there is a MR(MemoryRecall) still there.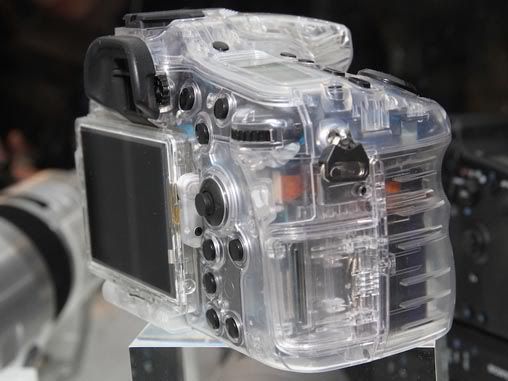 hmph.. rumors saids a77 will support Compact Flash, Memory Stick Pro Duo, and SD card. judge from the image.. it maybe only Memory Stick and SD card.. oh.. i'm excited when i saw this picture. why? coz it's got a Tiltable LCD !!! that what i always hope for. great!!! another thing i wish to have. is the Dual Dial (for aperture and shutter). great!!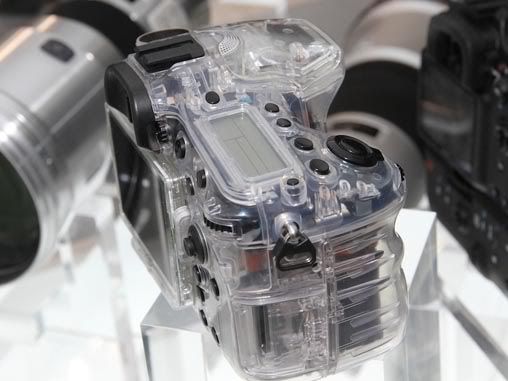 the top Info Panel.. hmph.. with my a300, i always look at my LCD, so the top panel i believe not that attract me, but anyway let leave it till the final production, and see how it goes. there is 4 button on top, make me remind Canon 50D button arrangement. hmph.. and the Nikon Power Switch.. i kinda like old Minolta Style Power Switch. and there is Mic Hole on top of the camera. and i believe this model doesn't come with Weather Sealed.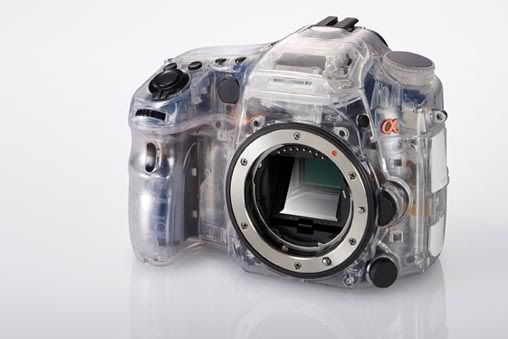 Key Feature i expecting from my next Sony Camera :
- Build In Super Steady Shot (it's a Must)
- Great ISO performance. (i want usable ISO above 1600)
- Customizable Auto ISO Range (a300 preset to 100 - 400)
- Faster Focusing Speed. (a300 is kinda slow...)
- Dual Dial for Aperture and Shutter.(time to train my thumb :D)
- Tilt-able Screen for Live View.(i use this a lot, so that why i want it)
- Auto ISO on Manual Mode. (currently, once switch to manual, everything is manual..)
- AF assist Light for lowlight photography(my a300 uses Multiple Flash).
- Bigger and Better View Finder. - faster Shutter Speed, like... 1/8000 :D
hope to see these in this baby.let's wait for the birth of it.
oh before i end this, this is the rumours spec from Sony Alpha Rumours
(latest rumours collected from
SonyAlphaRumors
sources):
- 24 megapixel sensor
- FullHD
- New advanced OLED(?) EVF
- UNCONFIRMED -> There were rumors (and also a Sony patent) about some kind of hybrid viewfinder
- ISO will go 'up into the hundreds of thousands'
- price will be in the same area of the Canon 60D ($900-1200. Click here to check price)
- The A77 has a bigger and robust body compared to current SLT cameras.
- The A77 will not have a flip-up mode to allow shooting without this extra sheet of glass in place.
- It will take CF+SD+MS cards, of which you can use two at the same time.
- With the new battery you can take around 1.000 pictures.