Reunion Dinner, a traditional dinner that all family member will come back from outstation or anywhere else to dine with family tonight. also called as reunion dinner. i believe most parents out there awaits for this moment everyear.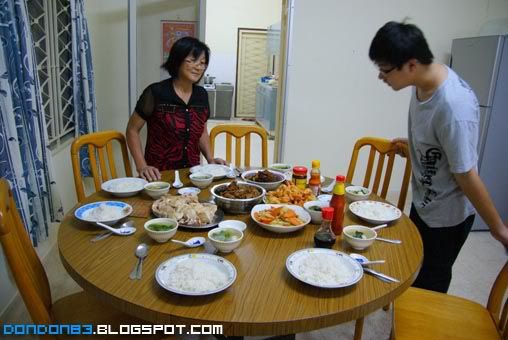 preparation for the dinner. almost ready, yummy, really long time didn't taste my mom cooks.can't wait for that.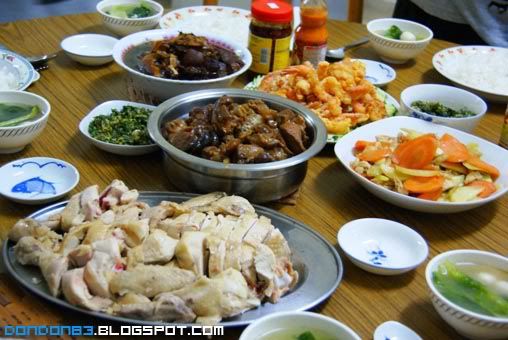 HohoHo, the reunion dishes is ready!! come on come on!! i can't wait to taste it. arr... waiting is torturing!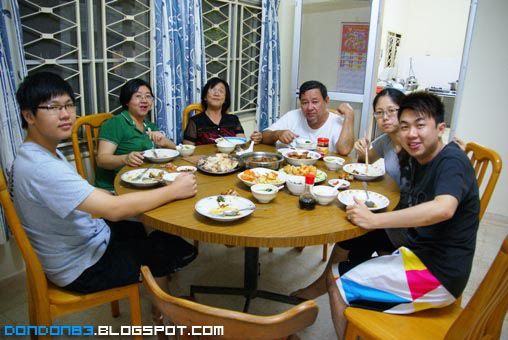 ok.. yummy.. before the reunion start, let have a photo of everybody. smile!! ok continue the dinner. yummy~ mom cooks always the BEST or the BEST!!