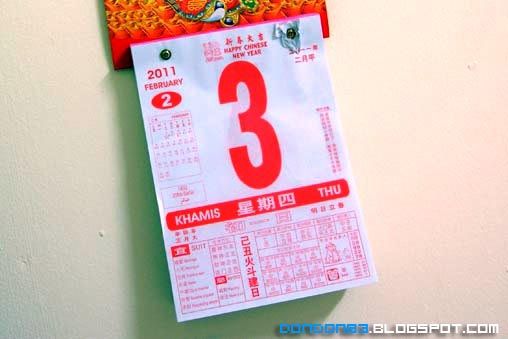 Hooray~ Today is Chinese New Year!!! Nin CHor Yat!!! Happy Chinese New Year!!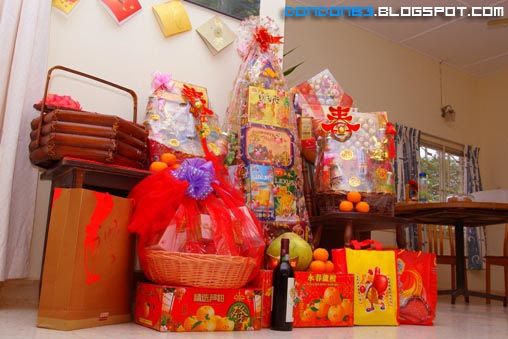 hohoho,let make it a bit new year feel. tada~~ Chinese New Year Hamper! This year received a lots hamper. wow..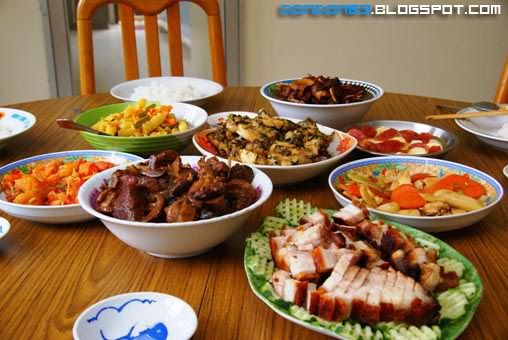 and here come the lunch, family lunch. yummy.
And after the lunch, it's photo session, and here the Tam family group photo of 2011. ???.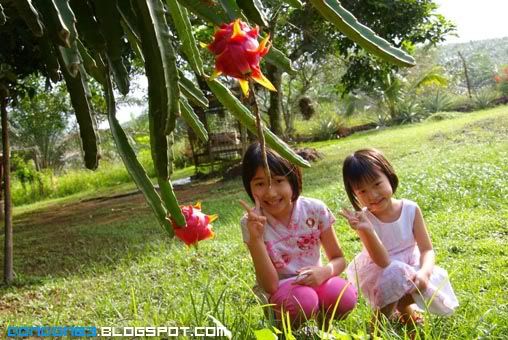 After that, my father want to show them something.my parent mini fruit farm. very first.. the Dragon Fuits plants. with dragon fruits of course.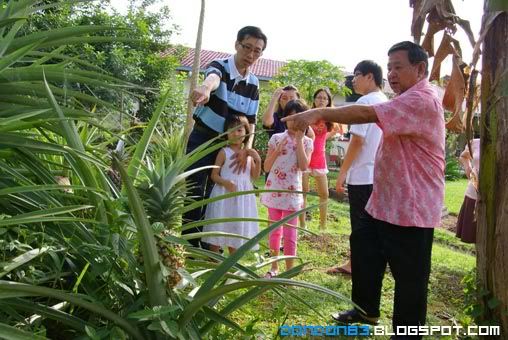 and the pineapple, and my dad want to show them how to harvest the pineapple.
Here the harvested pineapple.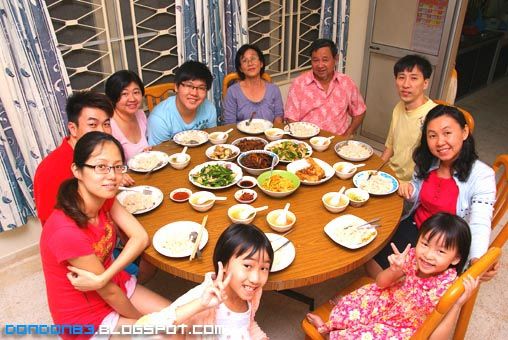 Night time, we gathered for the reunion dinner again. this time with my sister in it (sob.... i'm not inside, cause i'm camera man...)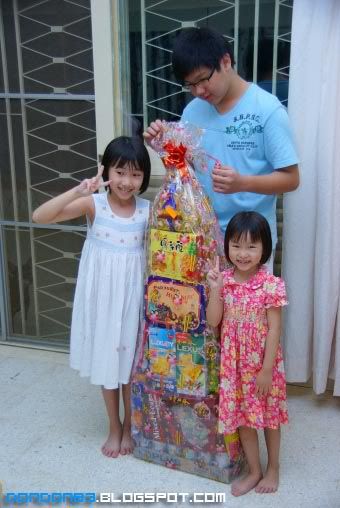 After the dinner, my dad grandson very exited.. cause is Hamper unwarping session. woohoo.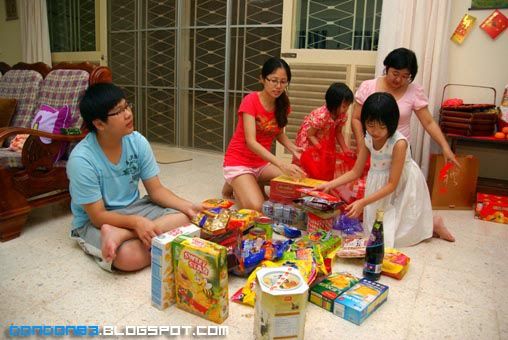 And they started with the biggest and tallest hamper...and distributing all the gift(snack).