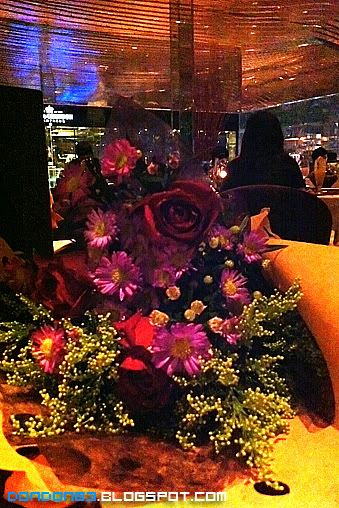 Happy Valentines~ it's Valentines day Year 2011.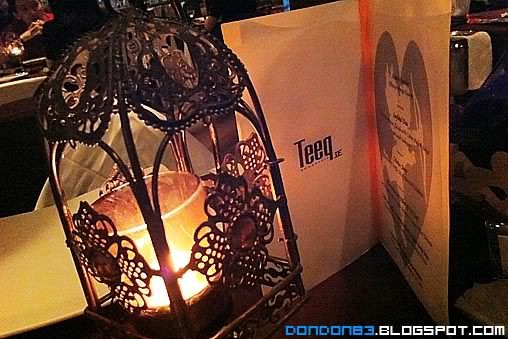 This year, i decided to celebrate my valentines day at Teeq. which is located on top of Lot 10.
My Dear Shin Lee with her bunch of flowers. :) hope u like it.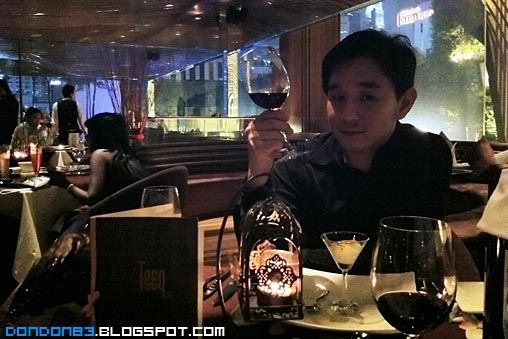 haha. Shin Lee Boyfriend lo. me me, Don'z :p
Love Shape Steak!! haha, that's not how they serve, just half way i eating. eh? i have no idea why it become like this. wakakaka.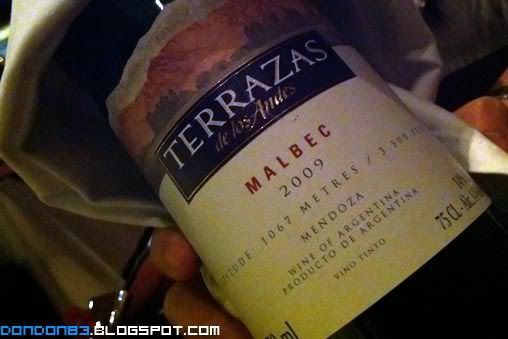 Red wine we had. surprisingly nice. i kinda like it :)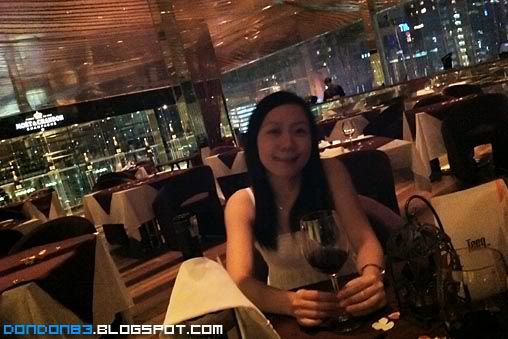 look like whole restaurant reserved by me? no one else is here? hehe. ok.. most of them left early jeh :p. still got a bottle of red wine haven't gao dim.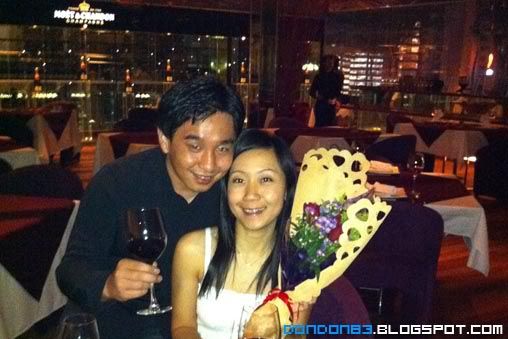 photo of our valentines 2011. Happy Valentines Dear Shin Lee, :). lov ya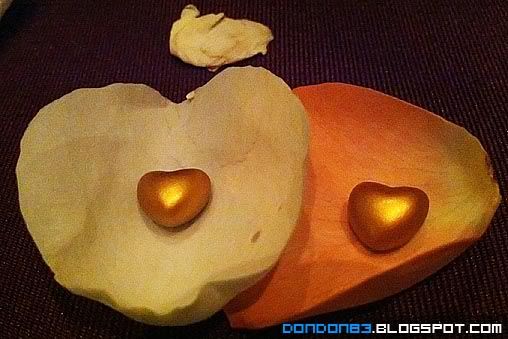 we spotted some seed on the table decoration..hmph.. love shape seed? or something. dun care.. bring it home :P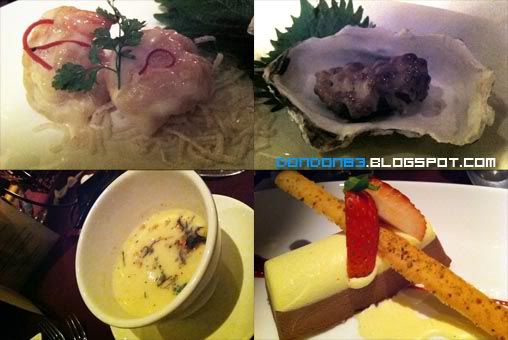 Valentines 2011 Set Menu, i can't complain. it's just a great dining experience there. almost everything is awesome.
the environment and the main-course of the day. simply awesome.. thumbs up!