Last Night.. my Logitech just failed me.. it randomly enable "Double Click" and "Auto-fire" click enable. which trouble me while doing things... i guess is time to certified retired to my mouse. recruiting new mouse.
then i start wondering.. what type of mouse available out there? i feel like want to share this out through my blog.
anyone saw the First Generation Mouse before? i google it and walaaa.. found some picture of it. and i decided to share this information.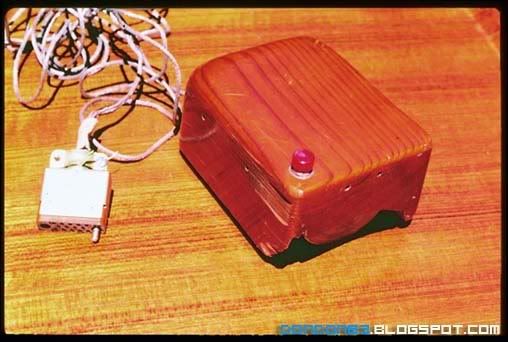 here's the ancient Mouse, which also First Generation computer mouse. Father of all Mouses. bow to the Mouse Father. now you know how it look like.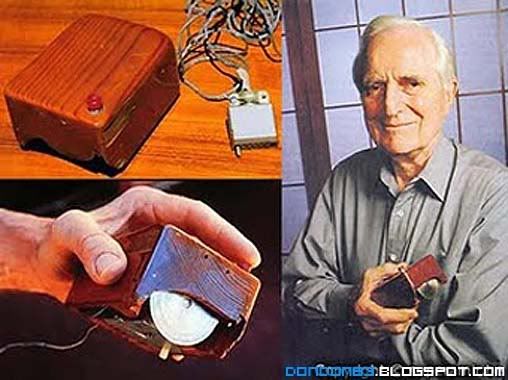 Dang dang dang dang!! The Mouse inventor
Douglas Engelbart
with his invention... The Computer First Mouse!
Then Apple release it own mouse...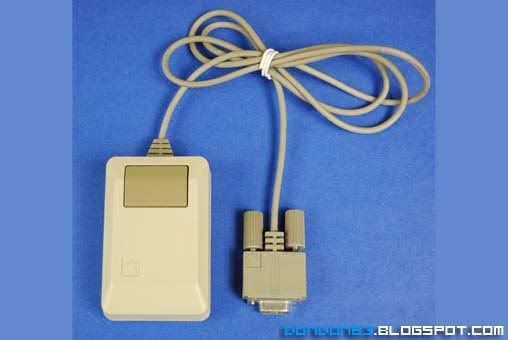 the Single Button Mouse.. for Macintosh computer. can't use it on windows, why? because there is no Right Click,or using Simulation Way? Ctrl + Click?
Then release it own mouse too.. which ever come first, i not sure about this.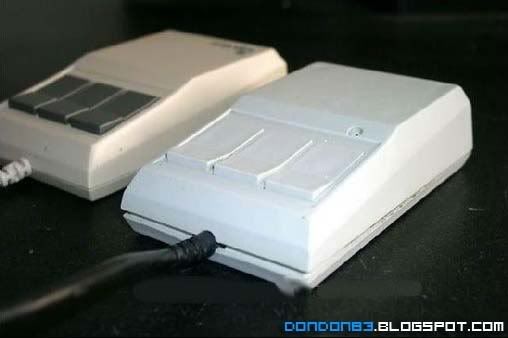 Three Button Mouse release to the market, mainly for Windows platform computer. hornestly... i used to owned 1 3 button mouse before (not this 1, much more modern design), somehow i can't recall what the middle button do.. most of the time my just left. right, left, right.
Ok.. that all for the History.. now the main topic.. how's the Mouse today look like..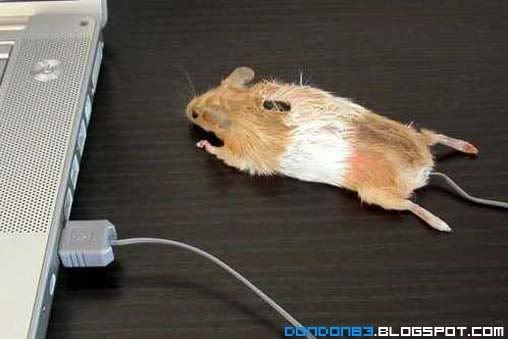 Bio + Technology Mouse? hahaha, just a joke.. i not sure if this is real mouse..(ok look like a REAL mouse in real world). maybe just a doll with button underneat? or maybe just a Photoshop work, just to share out what i found :p..
Some of my friend mentioned about MAGIC Mouse from Apple, i wonder what magic it can bring? let check it out...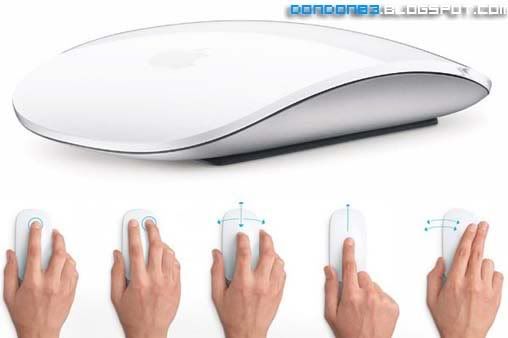 If you own an iphone, u should pretty well know what's Multi-touch, gesture and so on, well.. this mouse does a magic on that. it's a Multitouch mouse.. you can single click,2 finger zoom in/out, 3 finger flip/Next?.. it does the magic... too bad... i don't think it will do such a magic on windows, in fact.. i doubt it work on windows...
Apple Magic Mouse, if you iphone fans/owner, you will love this phone, it's basically a multi touchs mouse. watch the video for the explaination. it's very cool!
here come Magic Mouse Demo Video. check it out.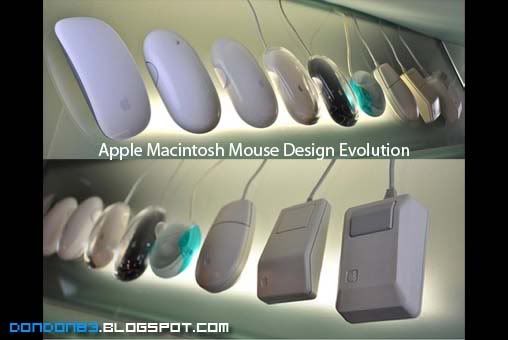 And i happen to found a Apple Mouse Family Group Photo.
2009 /Apple Magic Mouse
2005 /Apple Mighty Mouse (2006 /Wireless)
2003 /Apple Wireless Mouse
2003 /Apple Pro Mouse (White)
2000 /Apple Pro Mouse (Black)
1998 /Apple USB Mouse
1993 /Apple Desktop Bus Mouse II
1986 /Apple Desktop Bus Mouse
1984 /Apple Macintosh Mouse M0100
Apple always Design driven approach, and it is always Clean and Simple. what about Microsoft? the other way round feature/function driven, stuff in as much as feature possible.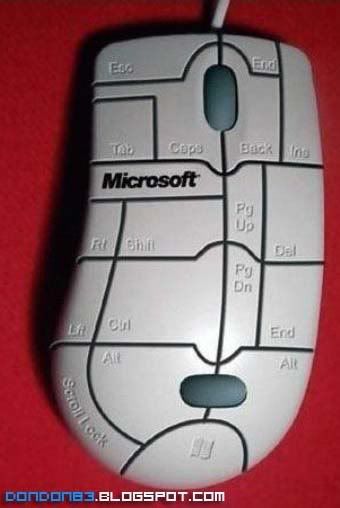 This mouse probably fake, and most likely is Photoshoped photos, but somehow it bring out Microsoft Characteristic, so i decided to place here for a share. did anyone really owned this mouse?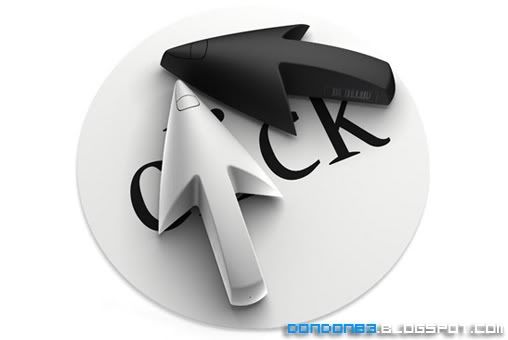 Some people just like to be unique, different from others, extraordinary..and this is the Cursor mouse that i found while googling. Mus2 computer mouse, can i call this one of the designer mouse ?
And i Never Though there is an Exotic Brand Mouse? the Lamborghini Mouse!! OMG! i wonder how much does this mouse COST! anyone own it ?? i wonder will there be Ferrari Mouse? Porsche mouse? hmph....
What's the most awesome mouse i found?? i believe is this Cyborg R.A.T 9. it's many ways customizable depends how the user want it to be,it's so cool.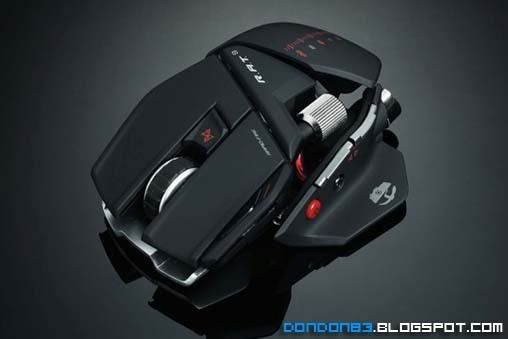 from the physical outlook of it, it totally look like cyborg, it just so mechanical. look like tons of setting or customization can be done to this mouse.
So.. what can the mouse do? you can adjust the ergonomic of the mouse to perfectly fit under your falm, adding or removing weight of the mouse to suits your preference. parts replace.. and so on, you can fine tune it until you happy with it. it's a Ultimate Gaming Mouse i can say..
check out their official Demo video. see if you agree with me. it's nice.. but most of the feature.. i guess i just won't be using it..
Back to Very Initial question... Which Mouse will i bring house??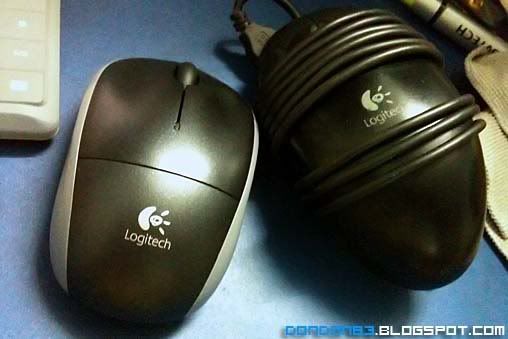 i think i go easy on this one, just a normal Logitech mouse will do :). the different ? no more Cables this time, i remember once.. my mouse got Ball!! recently you hardly see a mouse with ball anymore. okay.. that all for my Mouse Evolution Post :D